Wedding entries are something people plan throughout and even before their wedding. It's the most important time of their wedding events at which they plan the impression that will go on their guests. In 2021, we have seen several unique and also bizarre wedding entries that not only reflect the uniqueness of each wedding but also the big fat desi wedding culture. Have a look at the round-up of the best ones:
1. The Entry That Failed
This entry happened in India where a couple decided to knock it out of the park. They wanted to come on a seat suspended in the air, high up. All the guests were looking up at the couple coming in over a sky-high seat. And just like that, the seat tilted and fell and the couple toppled onto the floor. It was sad for sure but it was a unique idea!
View this post on Instagram
Read more: This Bride & Groom's Wedding Entry Just Went Horribly Wrong
2. The Entry on Tractor 
This Hunzian couple was dressed in their traditional attire and made their entry on the most unlikely vehicle. They came on a tractor! The tractor must not only be close to their heart but was also suitable for their surroundings and we love their confidence.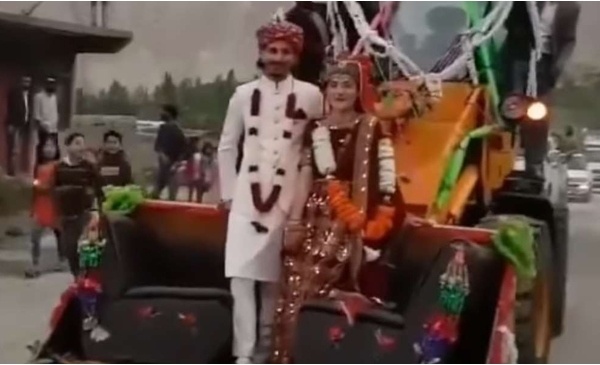 3. The Dancing Bride
This entry also made rounds on social media for a very long. This bride was a doctor in the making and she sure must love dancing a lot. The bride had developed a whole dance routine at which she entered and that too, solo! Have a look at this viral bride entry:
View this post on Instagram
4. The Grand Entrance
Another grand entrance was of this bride who entered with a Quran on top of her head and with all the sparks. The video shows her standing there and with a whole line of fireworks and sparks waiting for her and embellishing her entry. It's the most bright and lively entry that we have ever seen!
Dream entry of every girl ❤️😭 pic.twitter.com/eU2FoyVq0w

— iQraa (@gostudyiqraa) May 6, 2021
Read more: Pakistani Couple's Wedding Entry On A Tractor Goes Viral
5. The Entry That Stole Our Heart
This entry is by far the best, last but definitely not the least. We witnessed an entry in 2021 in which a couple made their Walima entry with their baby in their lap! It's for sure the cutest, most adorable entry that there has ever been. It also shows that glitters and glamour are not all that is needed for a memorable entry.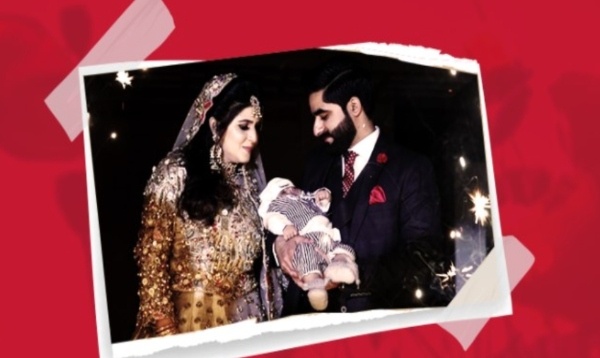 Stay tuned to Brandsynario for the latest news and updates.