Buying a new car in the current economic condition of the country as the coronavirus pandemic makes life even harder is not easy.
Not only has affording a car become expensive in the current times, but many have lost their jobs or received significant salary slashes.
On the other hand, when it comes to Pakistani consumers, in particular, we've always seen a pattern of how the customer wants reliability for a cost-effective price.
One of the best ways to hit the hammer on the nail is to purchase a pre-loved car from one of the brands that Pakistanis trust the most, Toyota.
There are plenty of young Toyota cars still out there that are worth a decent amount of money, which will not burn a hole straight through your pocket.
Here are 5 Toyotas You Can Buy for Under 6 Lacs in Pakistan 
1. Toyota Corona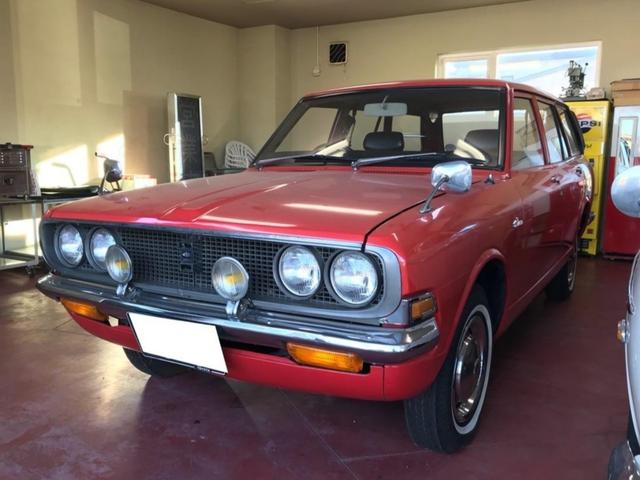 Yes, Toyota has a model named Corona! Although the model has not been widely popular across Pakistan in particular when it came out, it is now in demand as a pre-loved car. The main reason was because of its high price point.
The Corona is equipped with a 1600cc engine and comes in automatic and manual transmission. It also has other features, including an air conditioning system, power windows, power steering, and an iconic cassette player.
The spacious interior can easily carry at least five adult passengers. You can find a pre-owned 80s Toyota Corona for PKR 6 Lacs in Pakistan. However, one must remember that this is a slightly high maintenance ride due to expensive spare parts.
2. Toyota Crown
You can own the luxurious Toyota Crown, which comes equipped with a vast interior, airbags, power windows,  power locks, CD player, power steering, power mirrors, alloy rims, and air conditioning, not to forget a comfortable experience.
The Crown is a high-end, iconic 80s ride that can be purchased in Pakistan for PKR 6 Lacs, but just like the Corona, its maintenance is a bit high due to expensive spare parts.
3. Toyota Duet
Toyota Duet is a hatchback that was imported into Pakistan from abroad. Its different shape is what makes it stand out from the other hatchbacks manufactured by the brand. The Duet comes equipped with a 1000cc engine with automatic transmission and has several great features like keyless entry, power steering, and more. The Toyota Duet can be found and owned for a reasonable price of PKR 6 Lacs in Pakistan.
4. Toyota Starlet
The Starlet is also a hatchback that comes with a 1000cc engine but with a manual transmission. It can easily be purchased for a smaller budget compared to the Duet, Corona, and Crown.
You can own a well-maintained Starlet in 4-5 Lacs in Pakistan. It is more affordable because comparatively, its maintenance costs are lower. However, finding one can become a task!
5. Toyota Corolla
Who says the Toyota Corolla is not affordable? Well, at least the 90s one is if not the 2020 one. Corolla is known to be the 'King' of sedans as it is one of the most sold models in its category.
It is prevalent because of its reliable build, the marvelous features it has to offer, and of course, comfort. Withing PKR 6 Lacs, you can find a 90s Corolla in reasonably good condition.
This model came with three engine options at the time, 1300cc, 1600cc and 2000cc. You should also know that the 1300cc and 1600cc engines are petrol-powered while the 2000cc engine is diesel-powered.
Which Toyota ride has won your heart? Share your thoughts with us in the comments below.
Stay tuned to Brandsynario for more news and updates.