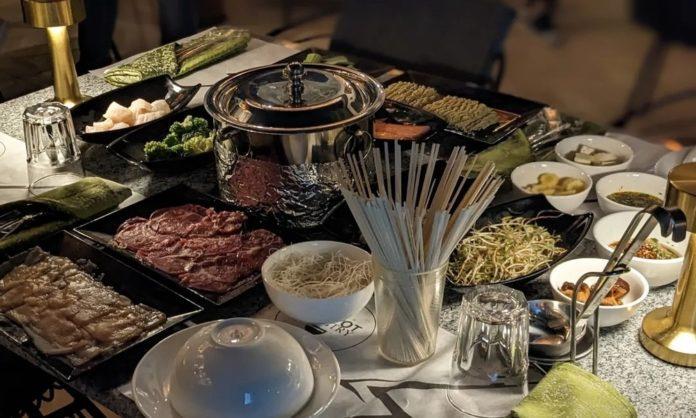 After spending the entire Ramadan in the kitchen, we are always watching out for restaurants to done out to on Eid. While Eid is all about the food and get-togethers, finding a restaurant to host your Eid dawats must be the least of your worries. Hence, we have taken it upon ourselves to do some research and provide you with some decent options where you can host your Eid dinners and lunches.
1. Coconut Grove
At the heart of Tipu Sultan exists one of the most buzzing eateries. At Coconut Grove you get the best of both worlds from an exquisite ambiance to delicious food on the menu.
2. Angeethi
You can never go wrong with BBQ and traditional Pakistani food and if that is on your list for an Eid dinner then there is no place better than Angeethi to have delicious food.
3. Cocochan 
Although the Pan-Asian alternative is not to everyone's taste, it is undoubtedly a great choice after a month of bingeing on fried and junk food. Whether you are a die-hard sushi enthusiast or simply enjoy Chinese or Japanese cuisines then head to Cocochan for a mouthwatering feast.
Read More: Out With The Orange: Fanta Goes Through Major Rebranding
4. Hotpot Ministry 
If you like hotpot and haven't gotten a chance to try it yet then hop on the trend with a new hotpot eatery in the city. The ambiance is one thing but the raving reviews about the food make it worth a visit at least once.
5. Cotê Rotie
An extravagant feast requires an extravagant location and cotie rotie is a perfect option for hosting which can help you have an amazing downtime with your friends and family.
Read More: Pepsi's 2023 Makeover: The Most Exciting Redesign In Years
Stay tuned to Brandsynario for the latest news and updates.