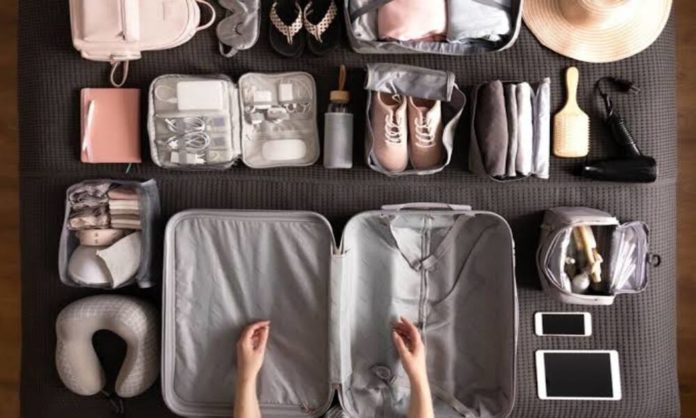 Packing for a trip can be an absolute nightmare. Even with plenty of travel experience, we still somehow can't fit everything in our suitcase, leave things at home, or completely overpack and get a huge surprise at the airport when our luggage hits the scale.
Lucky for us, the Internet has a wide array of hacks available to help people pack their luggage efficiently. So we have compiled a list of packing hacks to make the dreaded process a breeze.
1. Invest In Fold Up Bags 
Fold-up toiletry bags are a great way to store all your essentials in a single space hence taking less space. Fold-up toiletry bags will help you keep everything tidy and easy to find. Most toiletry bags come with a hook to help you hang them. This will save you from placing the bag on what may be a dirty surface. It can double up as a first aid kit since the separate compartments help store different products in a single bag.
2. Pack Heavy Items At The Bottom 
Pack all of your heavier items (shoes, cosmetic bags, etc.) at the bottom of your suitcase to make weaving through the airport crowds a breeze. This will not only help stabilize the suitcase but also reduce the risk of more delicate items being crushed.
Read More: 5 Pakistani Travel Vloggers You Need To Follow On Instagram
3. Skip Some Products 
Nowadays, you don't have to pack your hair dryer, body lotion, nail file, Q-tips, etc – they come standard in many hotel rooms, especially at 4-5 star properties. On top of that, many have good quality shampoo and conditioner so you only need to bring your styling tools and products.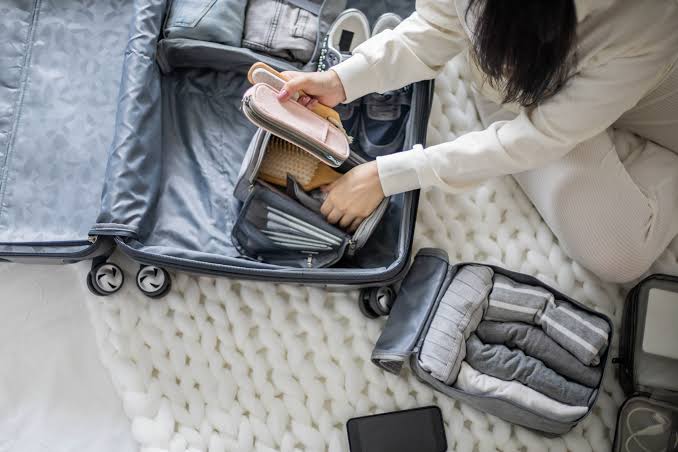 4. Skip Shoes & Bags
Shoes and bags are the bulkiest items you can pack on your trip, so don't go overboard on how many pairs you take with you. One pair of extra-comfy shoes and another, a maximum of two pairs should be more than enough. Similarly, try to carry one or two functional bags at most to save extra space for your souvenirs.
5. Pack Categorically 
Most people sort their clothes by type of clothing. Packing without a strategy is a surefire way of messing up your bag from your first day on holiday. Before you know it, you're left with a messy pile of clothes in your suitcase and you still can't find that top. Pack your clothes in individual plastic bags and label them by day. This way you'll always have your next outfit within reach.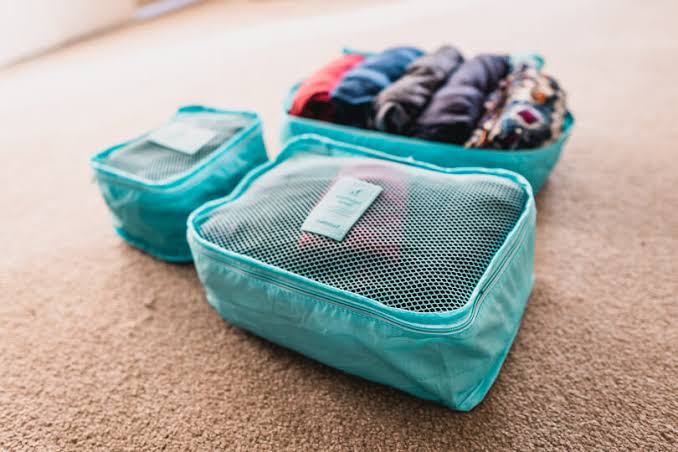 Read More: Skytrax Announces World's Best Airline 2022
Have more tips to share with us? Let us know in the comments below.
Stay tuned to Brandsynario for the latest news and updates.