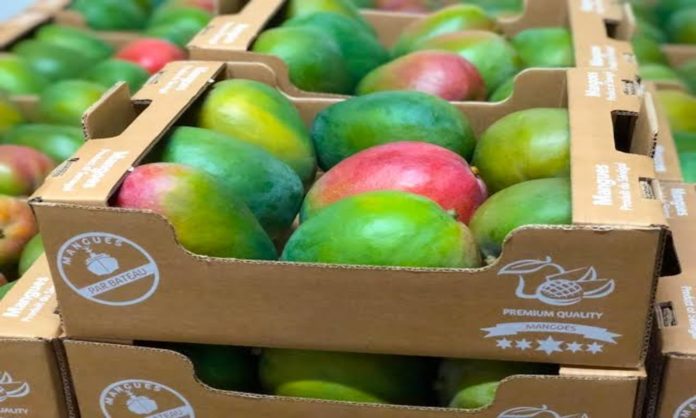 Have you ever heard someone saying that they do not like mangoes? If your answer is yes, then they are probably lying. The king of fruits has its place in our which can never be replaced by something else.
Meanwhile, mango season is finally here, giving us a chance to indulge in some good quality mangoes. With mango season, one can never enjoy enough breeds and styles. From chaunsa to sindhri and Anwer ratol, the never-ending options can be overwhelming. However, one must take this opportunity to learn more about mangoes.
So, before we bid farewell to mango season, look at some of the online pages offering premium quality mango boxes at excellent prices.
1. Ajwa Farms
Ajwa farms offer export quality mangoes in all breeds at highly competitive prices. The fruit is hand-picked from their farms and packed and delivered in time with great care.
2. Nice Farms
Be it Chaunsa or Anwer Ratol, these export-quality products are naturally ripened without the use of chemicals and toxins. Enjoy good quality mangoes from the comfort of your own home. These hygienic boxed also makes for the perfect gift to your guests and loved ones.
Read More: 8 Pro Tips To Buy The Most Perfect Mangoes
3. Kachelo Fruit Farms 
Kachelo fruit farms offer a variety of products on their menu. However, their mangoes take the limelight with bright coloured boxed and neat packaging. You can also get your mangoes customised to your style in a wooden box, which can be perfect for sending abroad.
4. Rahuki Farms
They are offering excellent products at pocket-friendly prices. You can have a mango-ficient mango season with your order from Rahuki farms. These hand-picked mangoes are perfectly curated and packed by hands individually in a customised wrapping paper making the experience more personalised.
5. Greenpick Pk
You can order green pick mangoes from their website or via message on their social media accounts. These luscious organic mangoes are a perfect treat to add to your desserts and shakes or enjoy on their own.
Read More: 6 Proven Health Benefits Of Mangoes That You Must Know
Stay tuned to Brandsynario for the latest news and updates.