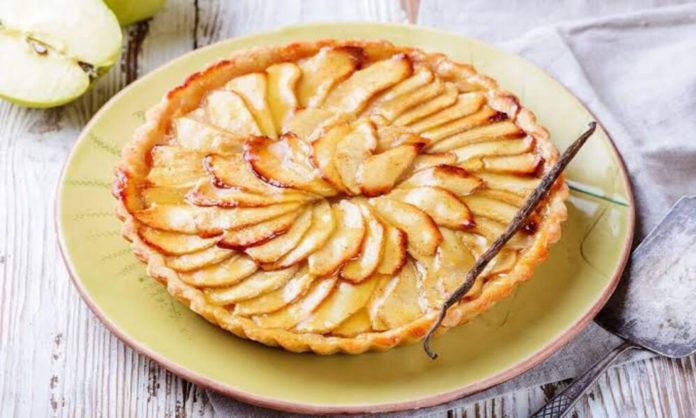 Apples are an underestimated bunch. Despite their potential to keep human beings healthy, their tendency to not be used in a variety of desserts makes them seem unwanted. However, that's certainly not the case. They're classics for a reason. This season, it's time to spruce things up and try something new. With that being said, here are a few mouthwatering apple dessert ideas for you to try.
1. Maple Apple Blondies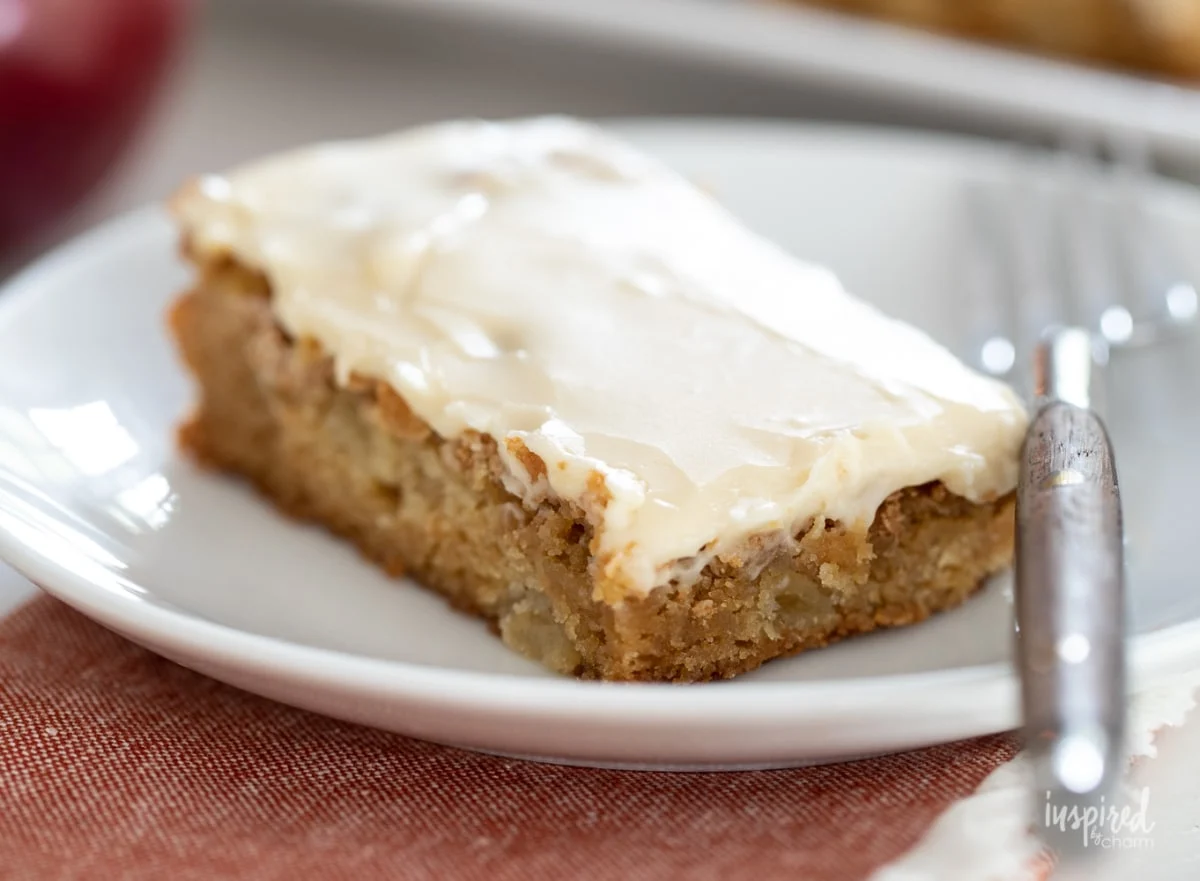 These Maple Apple Blondies are easy to put together and are a great dessert to just have on hand or bring to any winter gathering.
Ingredients
3/4 cup unsalted butter – divided
2 apples – peeled and chopped
1 cup brown sugar
1/3 cup maple syrup
2 eggs
1 teaspoon vanilla extract
2 cups all-purpose flour
1 teaspoon baking powder
1/2 teaspoon salt
1/2 teaspoon ground cinnamon
1/4 teaspoon baking soda
Maple Icing
2 cups icing sugar
1/4 cup pure maple syrup
2 tablespoons butter – melted
1-2 tablespoons milk
Instructions
Begin by lining a 9×13 pan with foil extending over both of the longer edges. Spray with baking spray and set aside.
Preheat your oven to 350 degrees F.
In a medium saucepan, add 1 tablespoon of butter and the chopped apples. Cook for about 10 minutes, while stirring occasionally, until the apples are tender. Remove the apples and set them aside to cool.
To the same pan, add the remaining butter. Over medium heat, allow the butter to melt. Remove from the heat, then mix in the brown sugar and maple syrup. Mix until smooth.
Next, stir in the eggs and vanilla until smooth. Then, stir in the flour, baking powder, salt, cinnamon, and baking soda. Finally, fold in the cooked apples.
Spread this batter evenly into your prepared baking pan. Bake for about 26-28 minutes or until evenly brown on the top. Let the bars cool completely. Then remove it from the pan using the foil.
Prepare the maple icing by whisking together the confectioners' sugar, maple syrup, and butter. If needed add a splash of milk to create the desired consistency.
Spread the maple icing onto the bars. Allow the icing to set, then cut into bars.
2. Cinnamon Apple Pie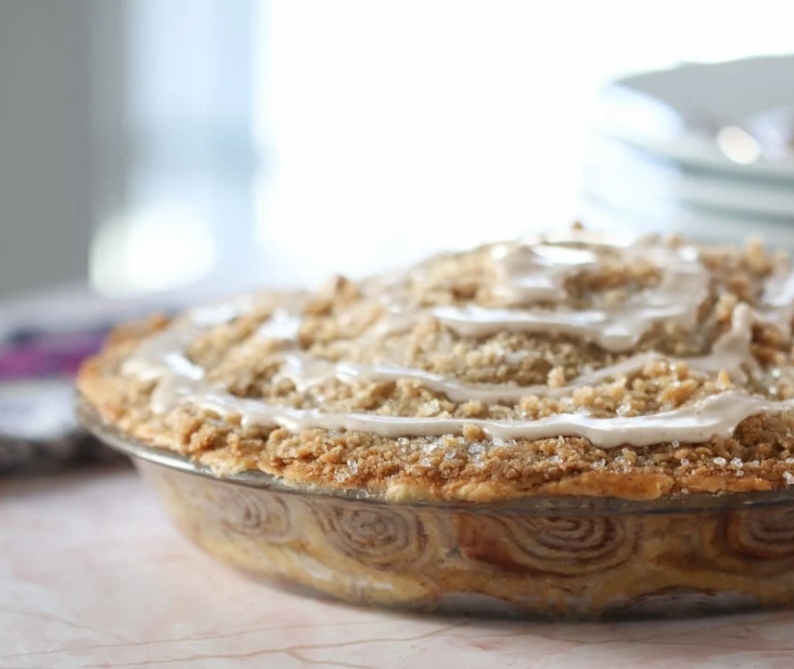 This Cinnamon Roll Apple Pie is a unique take on a classic apple pie. Made with a cinnamon roll-inspired crust it looks as delicious as it tastes!
Ingredients 
Crust
1 refrigerated pie crust
1 tablespoon unsalted butter – melted
2 teaspoons ground cinnamon
2 teaspoons sugar
Pie
7 – 8 cups apples – peeled and thinly sliced
2 tablespoons flour
1/4 cup sugar
1 teaspoon cinnamon
Crumb topping
1 stick unsalted butter – room temperature
1 cup all-purpose flour
1 cup light brown sugar
1 tablespoon granulated – or coarse sugar
Icing
1/2 cup powdered sugar
1/4 teaspoon vanilla extract
1/4 teaspoon cinnamon
2-3 teaspoons of milk
Instructions
Begin by preheating the oven to 400 degrees F.
Unroll your crust on a lightly floured surface. Then, brush the crust with melted butter and evenly sprinkle with cinnamon and sugar. Roll the crust up tightly and slice into 1/2-inch rounds.
Press these rounds, cut side down, into a clear glass 9-inch pie plate. Press until flat, covering the entire pan. Make sure there are no spaces between the rolls.
In a large bowl, toss the apple slices with the flour, sugar, and cinnamon until evenly coated. Then, pour the apples into the crust. It will mound up and almost seem to be overflowing. This is good.
Then, in a medium bowl, combine the butter, flour, and brown sugar with your fingers or a pastry blender until crumbly. Sprinkle the crumble over the heaped apples. Finally, sprinkle the whole pie with sugar.
Bake the pie until the crust is golden brown and the filling is bubbly (about 50 – 60 minutes). Once baked, remove from the oven and allow to cool completely on a cooling rack.
To prepare the icing – In a small bowl, whisk together the powdered sugar, vanilla, cinnamon, and milk. If the mixture seems too thick, add a bit more milk. If it's too thin, add more powdered sugar. Transfer the icing to a pastry bag or a plastic bag with the corner cut off. Then, pipe the icing in a swirl (to resemble a cinnamon roll) on top of the crumble.
Read More: In A Rush? 7 Foods You Can Make In A Microwave
3. Maple-Apple Upside-Down Cake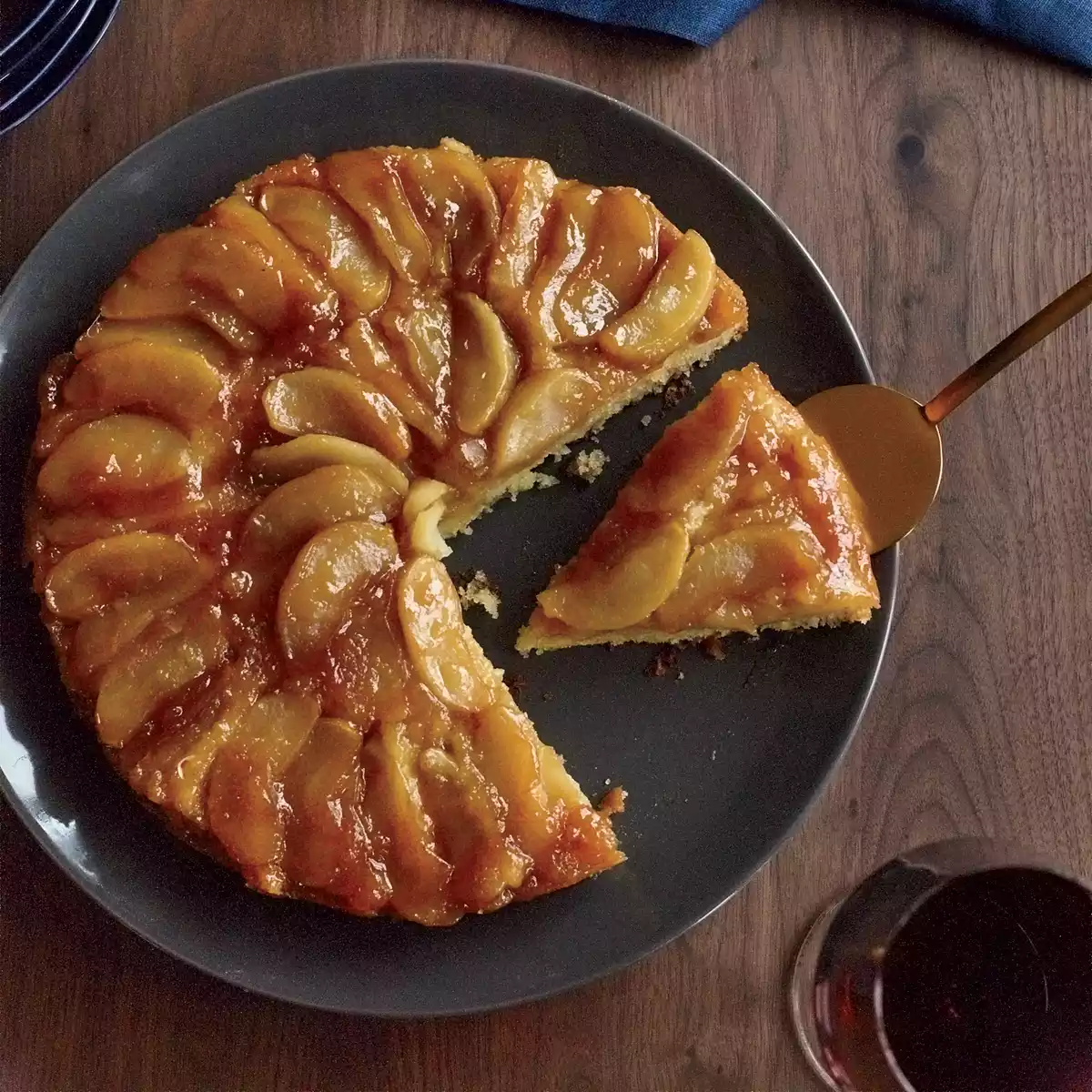 This is one of the best upside-down cakes ever—the maple syrup infuses both the apples and the cake, making the dessert taste like a stack of apple pancakes.
Ingredients
1 cup pure maple syrup
3 Granny Smith apples—peeled, cored and cut into eighths
2 cups all-purpose flour
1 teaspoon baking powder
1/2 teaspoon baking soda
1 teaspoon salt
3 large eggs
3/4 cup buttermilk
1 tablespoon pure vanilla extract
1 1/2 sticks unsalted butter, softened
1 1/3 cups sugar
Instructions
Preheat the oven to 350°. Butter and flour in a 10-inch round cake pan. In a large saucepan, bring the maple syrup to a boil over high heat, then simmer over low heat until very thick and reduced to 3/4 cup, about 20 minutes. Pour the thickened syrup into the cake pan. Arrange the apples in the pan in 2 concentric circles, overlapping them slightly.
In a bowl, whisk the flour, baking powder, baking soda and salt. In a glass measuring cup, whisk the eggs with the buttermilk and vanilla. In the bowl of a standing electric mixer fitted with the paddle, beat the butter and sugar at medium speed until fluffy, about 3 minutes. Beat in the dry and wet ingredients in 3 alternating batches until the batter is smooth; scrape down the side of the bowl.
Scrape the batter over the apples and spread it in an even layer. Bake the cake for 1 hour, until golden on top and a toothpick inserted in the centre comes out clean. Let the cake cool on a rack for 45 minutes.
Place a plate on top of the cake and invert the cake onto the plate; tap lightly to release the cake. Remove the pan. Let the cake cool slightly, then cut into wedges and serve.
4. Apple Brownies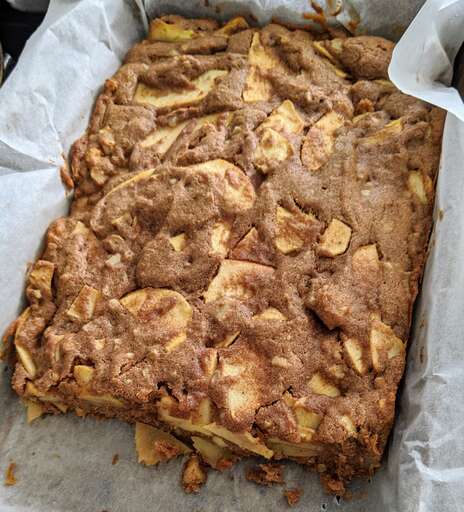 These moist and gooey brownies are a perfect pick for evening treats and whenever you are in the mood to enjoy light cakes.
Ingredients
1/2 cup butter, melted
1 cup white sugar
1 egg
3 medium apples – peeled, cored and thinly sliced
1/2 cup chopped walnuts
1 cup all-purpose flour
1/4 teaspoon salt
1/2 teaspoon baking powder
1/2 teaspoon baking soda
1 teaspoon ground cinnamon
Instructions
Preheat the oven to 350 degrees F (175 degrees C). Grease a 9×9 inch baking dish.
In a large bowl, beat together the melted butter, sugar, and egg until fluffy. Fold in the apples and walnuts. In a separate bowl, sift together the flour, salt, baking powder, baking soda, and cinnamon. Stir the flour mixture into the wet mixture until just blended. Spread the batter evenly in the prepared baking dish.
Bake for 35 minutes in the preheated oven, or until a toothpick inserted in the centre comes out clean.
5. Caramelised Apples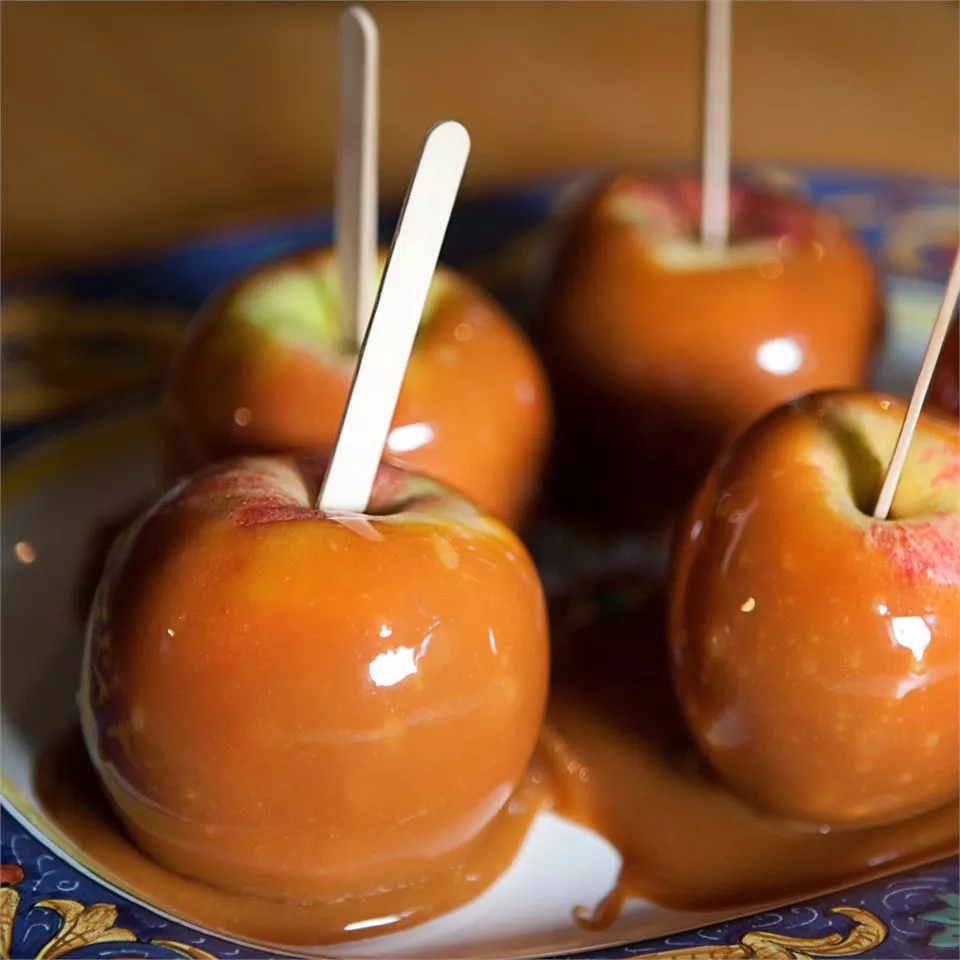 Try these incredibly delicious caramel apples for a perfect autumn treat! The caramel coating is very gooey, so refrigerate the apples for about 15 minutes, or until the caramel has firmed up.
Ingredients
6 apples
6 wooden craft sticks
cooking spray
1 (14 ounces) package of individually wrapped caramels, unwrapped
2 tablespoons milk
Instructions
Remove the stem from each apple and press a craft stick into the top. Spray a baking sheet with cooking spray.
Place caramels and milk in a microwave-safe bowl; microwave for 2 minutes, stirring once. Set aside to cool briefly.
Roll each apple quickly in caramel sauce until well coated. Place on prepared sheet to set.
Read More: 5 Sinful Cream Cheese Dessert Recipes That Are Insanely Good
Stay tuned to Brandsynario for the latest news and updates.