Who doesn't love Gulab Jamun? The round, fried khoya balls dipped in the sugary chashni have been an instant mood-lifter for many ages. It is said that Gulab Jamun was invented by one of the khansamahs of Shah Jahan. Gulab Jamun is also a modified and evolved Turkish treat, popular in central Asia in ancient times. Over the years, Gulab Jamun has become an unparalleled festive staple across the country, so much so that one can't imagine a sweetmeat shop that doesn't have Gulab Jamun to offer, especially on special occasions. Behold as we present you the weird Gulab Jamun combinations you might have never heard of.
To our surprise, there are so many recipes where Gulab Jamun makes a cross-over with other desserts. If you haven't, then take a look at these weird yet mind-boggling fusions.
1. Gulab Jamun Cheesecake
Cheesecake lovers in the house, raise your hand! Gulab Jamun cheesecake can safely be called one of the most extensive and most successful experiments in the world of fusion foods. Well, according to some people. As for us, we have yet to try it to give our final verdict.
Moreover, this fusion treat has taken the food world by storm is clear evidence that both Gulab Jamun and cheesecake lovers have welcomed the dessert with open arms. Gulab jamun cheesecake is a combination of layered biscuits, topped with a layer of half-cut Gulab Jamun, which is further topped with a layer of cream cheese. This fusion dessert is kept in the refrigerator to set for 6-8 hours and served cold.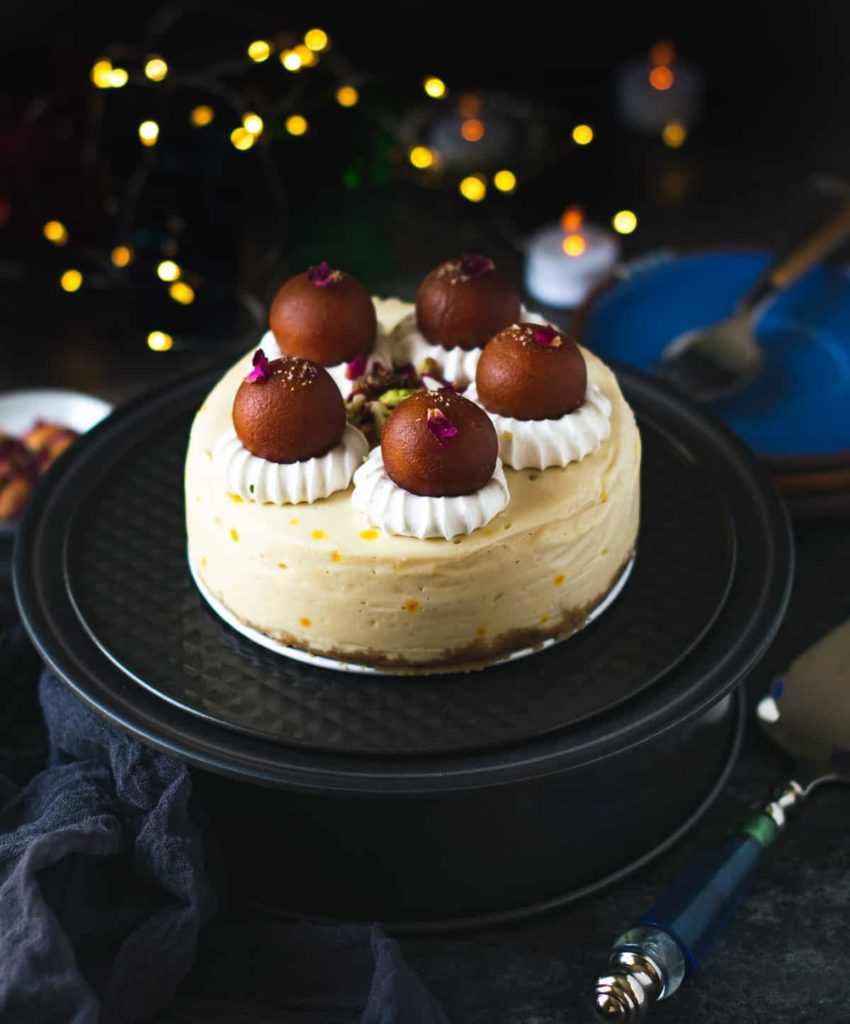 2. Gulab Jamun Custard
If you're bored of having that regular fruit custard and wish to try something new yet weird, then go for a Gulab Jamun custard. This recipe combines the best of both worlds. Gulab Jamun custard could be the star of your next dinner party. Prepare the custard as you usually do, and add in it cut Gulab Jamuns, cashews, and peanuts if you want. Put the custard into the refrigerator to set it overnight.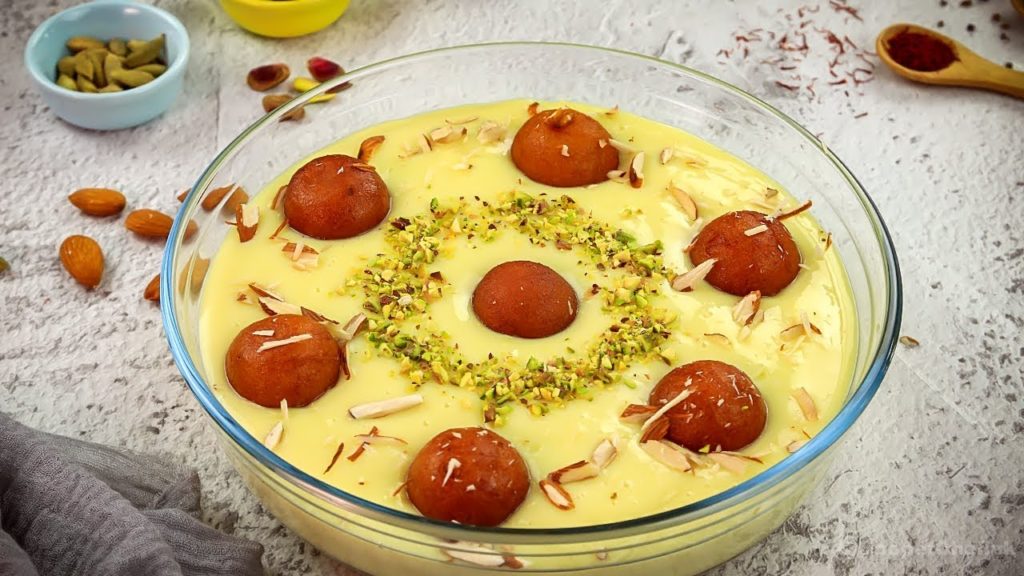 Read More: There's A 'Gulab Jamun' Drink & Foreigners Love It
3. Gulab Jamun Mousse
Gulab Jamun mousse is a creamy blend of milk, and brown chocolate mousse poured over Gulab Jamun chunks and topped with a whole Gulab Jamun. To add a more fragrant touch to the treat, one can also garnish the mousse with fresh rose petals and pistachios.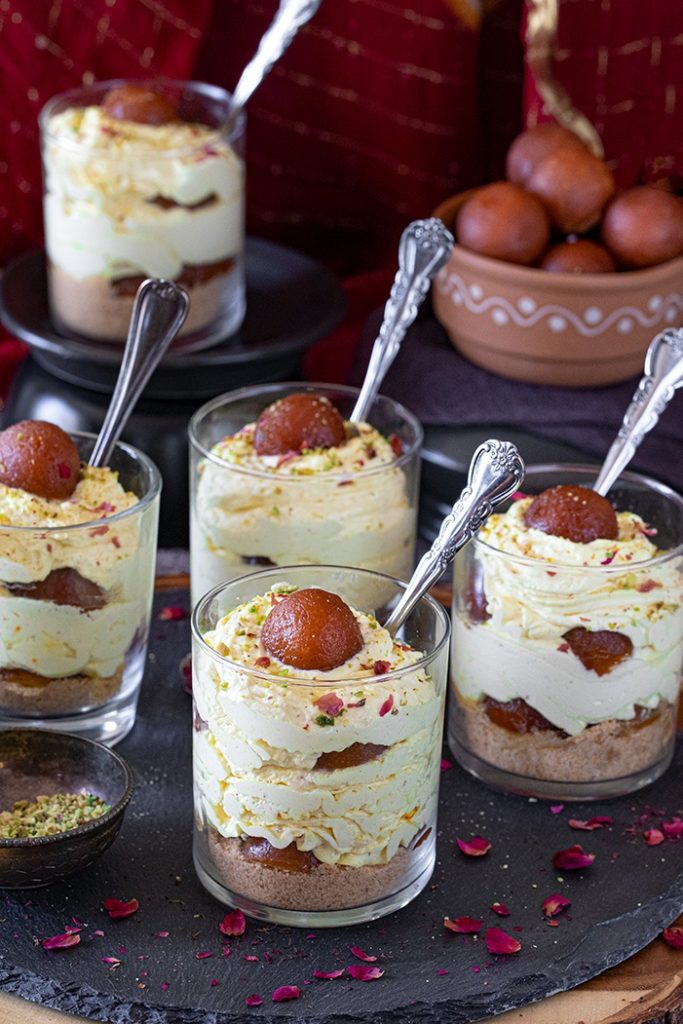 4. Gulab Jamun Cupcake
This delicate and spongy cupcake comes with a desi surprise. However, as someone who likes cupcakes and Gulab Jamun, this seems a little over the edge. Gulab Jamun cupcake is one food trend that has got people confused. However, this east meets west fusion combo is quite interesting.
If you are into baking, then you can try making the treat for yourself at home too. In a cupcake tray, put chopped chunks of gulab jamun and pour the cupcake batter carefully on it. You can also add some nuts for an extra crunchy taste. Bake the dessert and top it with whipped cream and bite-sized pieces of Gulab Jamun.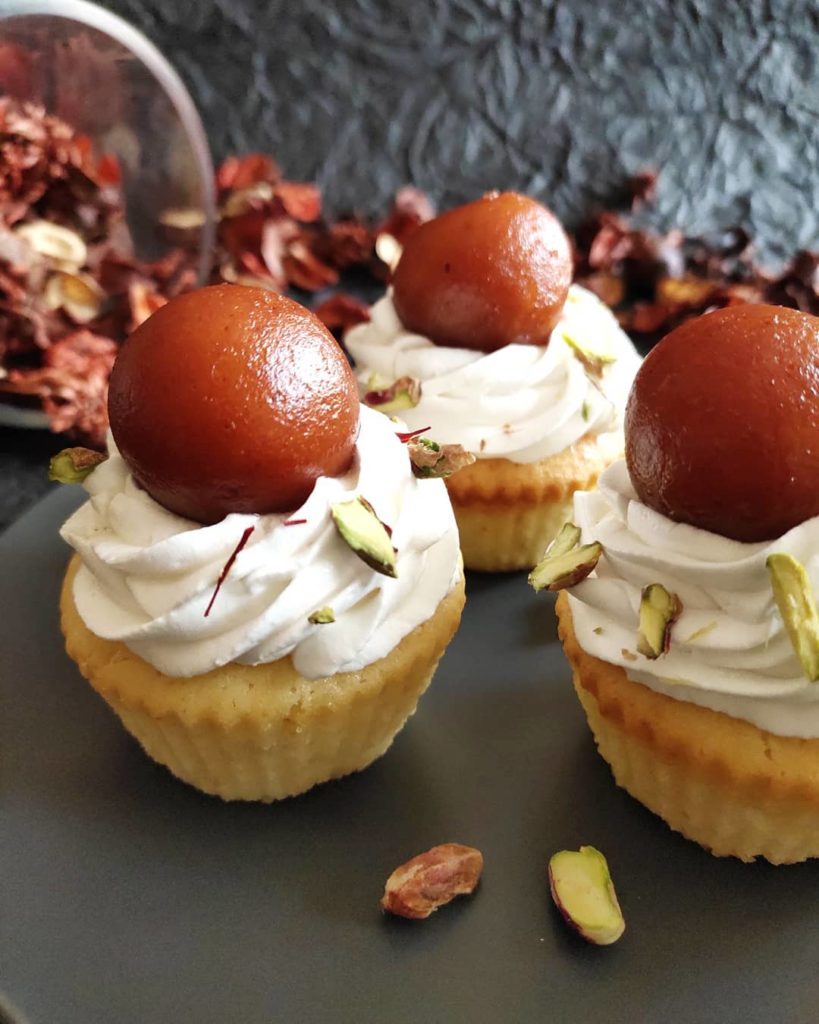 Read More: There's A Delicacy Called Gulab Jamun Ka Salan & We're Speechless
5. Gulab Jamun Trifle
What happens when your favorite desi sweet meets the creamy European favorite? There's an explosion of flavors that can make any dessert-lover go weak in their knees. Now, you may have seen many forms and various trifles like chocolate, berry, banana, butterscotch, etc. Still, a Gulab Jamun trifle is nothing like anything you have had before. A carefully layered dessert assembled with spongy cake crumbs, custard, chunks of Gulab Jamun, and sweetened whipped cream.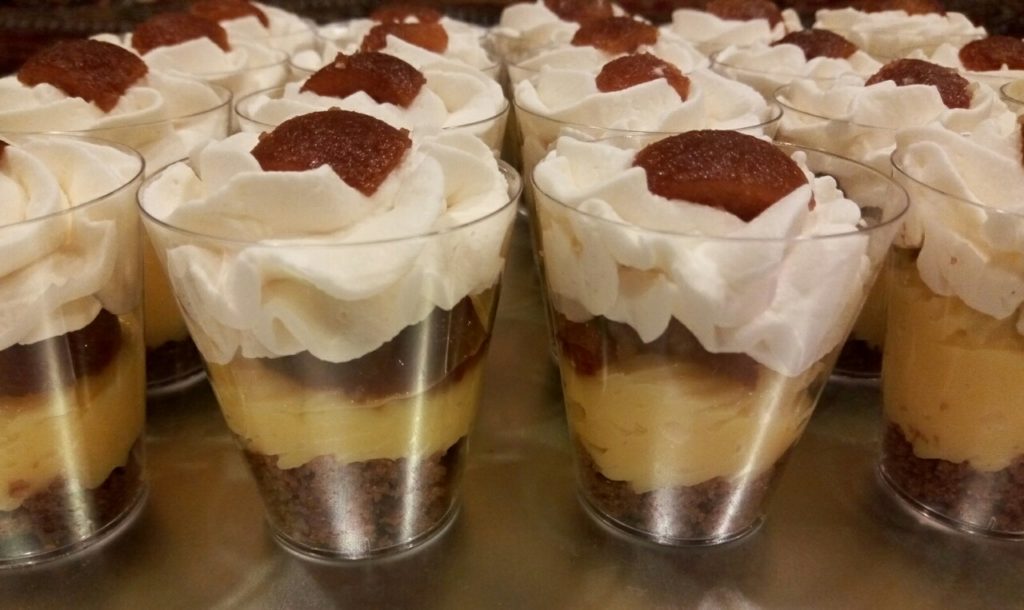 Which one would you like to try? Let us know in the comments.
Stay tuned to Brandsynario for the latest news and updates.