If using favourite food items from other countries and turning them into entirely different food items was a crime, no one would dare try to do that. But no such thing exists, maybe that is why we get to see unimaginable food recipes. A case in point would be the infamous strawberry biryani. And today, it is the Gulab Jamun cider.
The epic Gulab Jamun
Gulab Jamun, a universally favourite sweet, is not just a sweet, it is a whole mood. If you and your siblings are one of those who are constantly fighting to get that last piece of Gulab Jaman from the box, well, then you don't even need to tell us how much you love them. However, if you were to make something out of Gulab Jamuns, you would still think about it a thousand times before attempting to do so. Unfortunately, someone didn't know how much Gulab Jamun means to us when they came out with a Gulab Jamun Cider idea.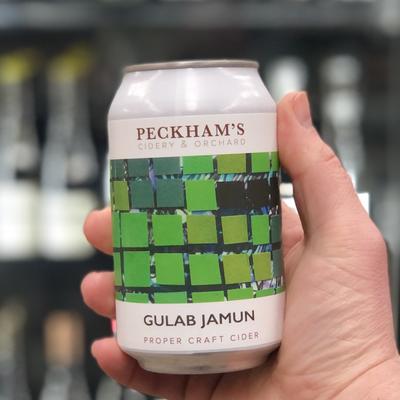 And we are sad just by looking at it! 
You must be thinking, "Who would dare try to come up with such a recipe? Well, today, you can indulge in all the Gulab Jamuns you want to make up for this weird news.
Gulab Jaman Cider 
The cider is named after the delicious sweet made from reduced milk swimming in cardamom and rosewater syrup.
This blend of proper Peckham's ciders are infused with whole (crushed) cardamom pods and rose water; Delightfully fragrant, very yummy, and not very sweet.
How Does Gulab Jamun Cider Tastes?
"The aroma of cider is like lemon-lime and bitter. Filled with hints of cardamom and Turkish delight, and will be best paired with some spicy food." A netizen wrote.
Foreigners trying the cider had nothing but good stuff to say about it.
Interesting cider. Nice dry spiced flavour. – Drinking a Gulab Jamun by Peckham's Cider @ Untappd at Home — https://t.co/qKRTg4yr6J

— Duane McGregor (@ArdChoilleNZ) July 30, 2021
Let's end this with Gulab Jamun soacked overnight in Apple cider! 🤭🤭🤭🤭

Enjoy the dessert! 🤘

— SuperBhakt3 (@SuperBhakt3) September 21, 2020
I had a rosewater and cardamom cider tonight which was called "Gulab Jamun"……. Has craft beer gone too far? Also is this cultural appropriation???? So confused ahahaha. But also peak wellingtonian energy.

Tasted fine FYI, just a weird-ass name and concept.

— Richa ~ अनेकता में एकता (@azad_richa) February 2, 2021
Read more: Strawberry Biryani Goes Viral Would You Try It?
By the looks of it, we cannot understand how this tastes anything like Gulab Jamun. In fact, we can't help but wonder whether if it's just the name given to the product to make money out of our beloved sweet?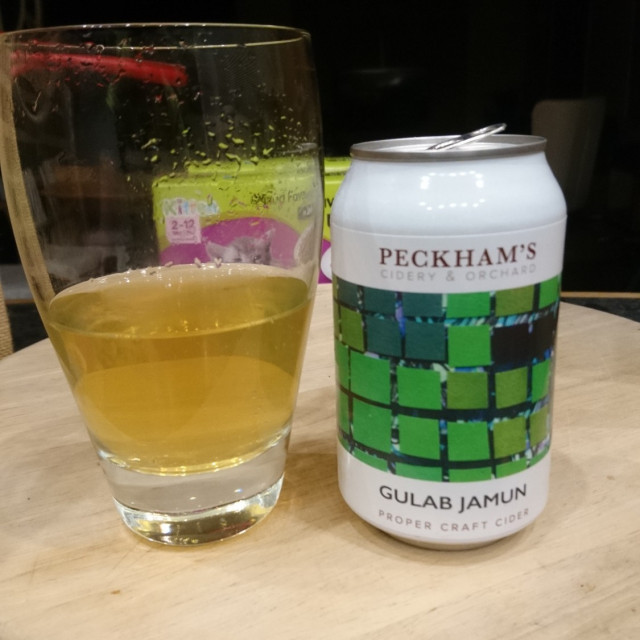 Final Verdict
Whatever the case, we think it is time brands do a little research before coming out with certain flavours. It might seem like a fancy twist on something which has a significant amount of sentimental value, but it's not fun to see your favourite delicacy be used in such a brutal manner.
Stay tuned to Brandsynario for the latest news and updates.