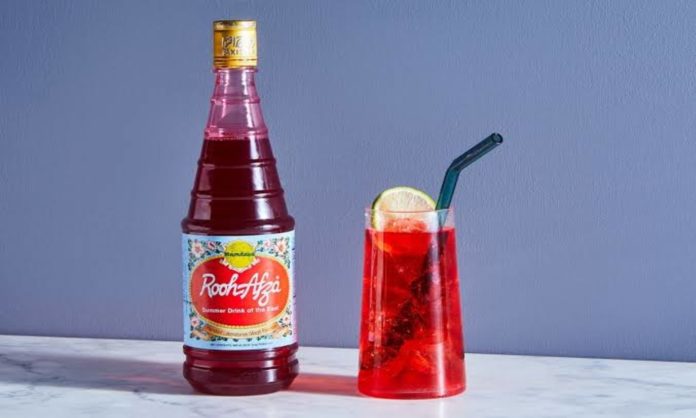 Ramadan and Rooh Afza doesn't just have 'R' in common. They hold a sentimental value and are not mutually exclusive. Ramadan means stocking up on huge cans of Rooh Afza to quench the thirst after a long day of fasting. However, if you tend to get bored of the plain Rooh Afza every day, here are some alternate drinks you can create using your beloved syrup.
1. Rooh Afza Mojito
Ingredients
2 1/2 Tbsp Rooh Afza
10 Mint leaves
1 Tbsp Lemon / lime juice
1 Cup plain soda
Crushed ice
Instructions
Crush the ice and mint leaves together until you get the flavor of mint. Add Rooh Afza and lemon juice.
Top with chilled soda. Mix gently and add ice if needed. Garnish with lemon wedge/ slice, fresh mint sprig, and serve.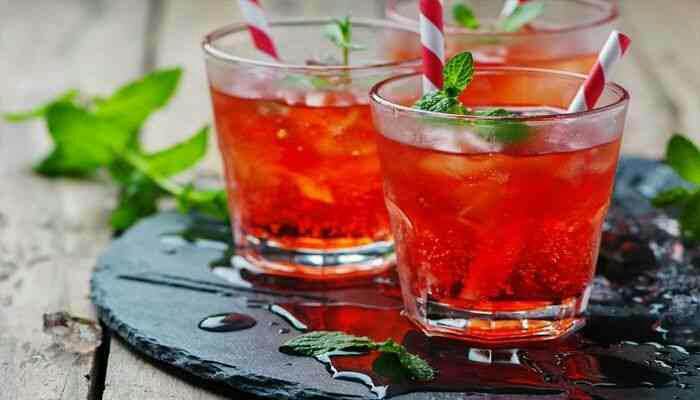 2. Rooh Afza Lassi
2 Cups yogurt
2 Cups chilled milk
2-3 Tbsp sugar
2 Tbsp Rooh Afza syrup
Ice Cubes
Instructions
Take yogurt, milk, and sugar water in a blender and blend well.
Now add ice cubes and blend for 2 minutes.
At this time check the consistency of the mixture, if it is too thick then add more milk and blend again.
Next, add Rooh Afza syrup and once again blend the mixture.
Pour the mixture into glasses and garnish with chopped almonds on top. Rooh Afza lassi is ready to serve.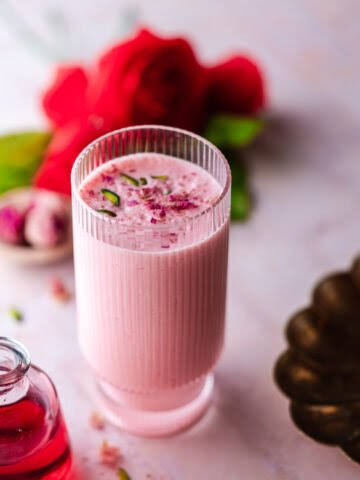 3. Rooh Afza Lemonade
Ingredients
2-3 Tbsp Rooh Afza syrup
1 Cup Chilled water or soda
3-4 mint leaves
1 and 1/2 Tbsp lemon juice
Ice Cubes as required
Instructions
In a tall glass, add Rooh Afza syrup and crushed mint leaves.
Now, add lemon juice and chilled water/soda, and mix well.
Add ice cubes and serve.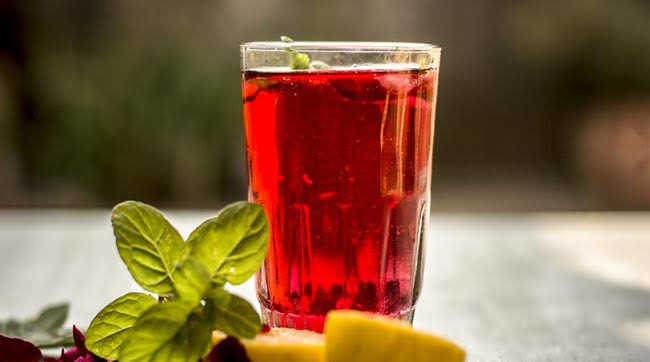 Read More: 10 Alternative Drinks For Your Iftar Table This Ramadan
4. Rooh Afza Milk Shake
Ingredients
2 1/2 Cups milk boiled and chilled
4 Tbsp Rooh Afza
1/2 Tsp vanilla extract
1-2 Tsp sugar optional
3 Tbsp almond flakes optional
Instructions
Boil and chill the milk thoroughly
Combine chilled milk. Rooh Afza and vanilla extract in a blender or mixer jar. Blend well until frothy.
Top with almond flakes and serve chilled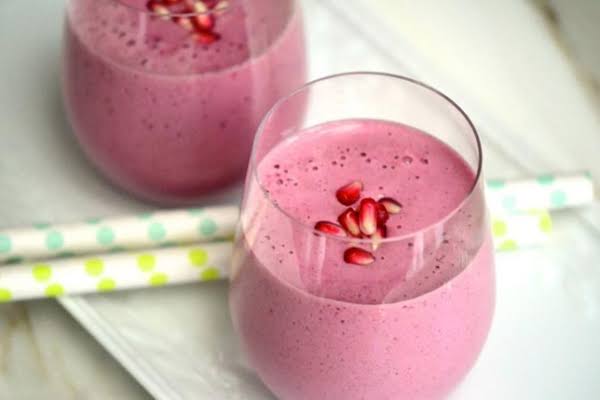 5 . Rooh Afza Watermelon Cooler
Ingredients
2 Cups Watermelon (chopped)
2 Tbsp Rooh Afza or rose syrup
1/2 Tsp Chaat Masala
1/2 Tsp Black Salt
1 Juice Of Lemon
Mint Leaves
Instructions
Put watermelon cubes and puree in a blender or hand blender for 2-3 minutes, then add Rooh Afza or rose syrup.
Blend it for a minute. Set a fine mesh strainer over a bowl and strain the puree.
Add fresh mint leaves, chaat masala, black salt and lemon juice.
Refrigerate it to enjoy a chilled watermelon cooler.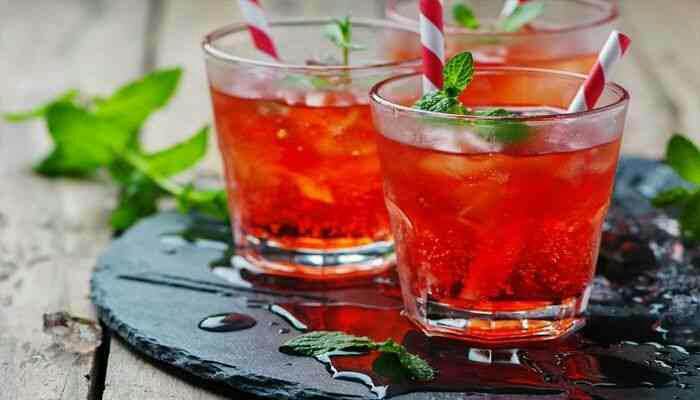 Read More: 5 Delicious Stuffed Dates Ideas For Everyone To Enjoy
Stay tuned to Brandsynario for the latest news and updates.