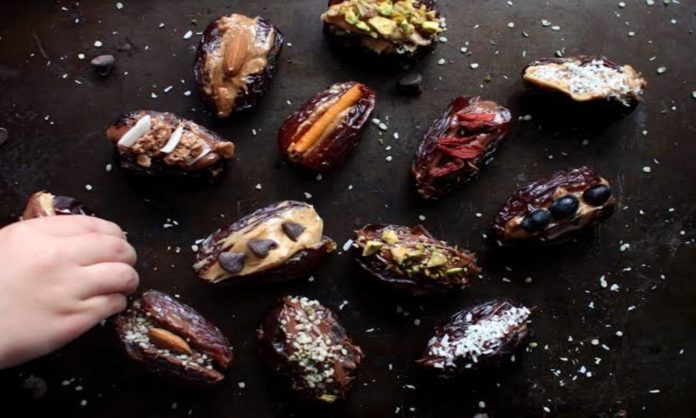 Dates are seriously one of the best fruits to have on hand! They are tropical fruit from palm trees that are sweet, sticky, and delicious. A lot of the dates that you'll find in stores are dried, and many have a small pit that is very easy to remove.
Now delicious gourmet dates with different fillings and toppings have replaced the traditional ones. They do not only taste delicious but also make the perfect gift for Islamic festivities.
This sweet stuffed delicacy is the perfect snack made from simple pantry staples. They require minimal ingredients and zero cooking.
Here are five ways you can try stuffed dates.
1. Coconut Butter Date
Make a small slice in the dates, being careful to not slice them entirely in half but enough to fill them.
Spoon about 2 tsp or so of coconut butter into each date. Top with toasted coconut/chocolate chips and cinnamon/sea salt. Enjoy immediately or store in an airtight container in the fridge.
2. Snickers Filled Dates
Cut a slit in the dates and remove the pit.
Fill each date with a spoonful of peanut butter.
Combine the chocolate chips into a bowl and add coconut oil. Heat until mixture is melted and stir to combine.
Take each peanut butter filled and peanut topped date and dunk it in the chocolate. You can use a toothpick to hold the date together while dipping. Pop the covered dates on parchment and place them in the fridge until the chocolate sets, about 10 minutes.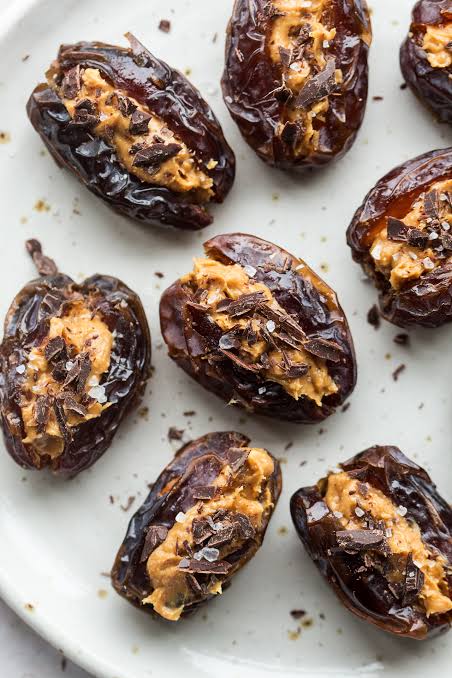 Read More: There's A 'Bulletproof' Coffee & Here's What You Need To Know
3. Dark Chocolate Covered Date
Line a cookie sheet with parchment paper to have a landing space for your dates once they are stuffed and dipped.
Make a cut lengthwise along the date to remove the pit and create space for stuffing.
Spoon about two teaspoons of almond butter inside each date, then place on the lined cookie sheet.
Melt the chocolate in a microwave or a double boiler for fifteen seconds.
Dip your stuffed dates halfway in the melted chocolate, place them back on the lined cookie sheet and sprinkle with sea salt.
Freeze them for about an hour or until the chocolate sets.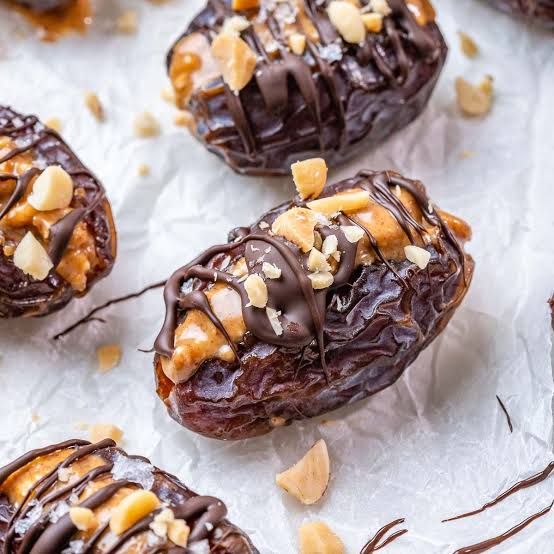 4. Cream Cheese Dates
Make sure that all of the dates are pitted.
Choose your cream cheese and stuff the dates with the cream cheese.
Depending on the flavour, you can top with the pistachio one in each date or simply drizzle some honey on the top.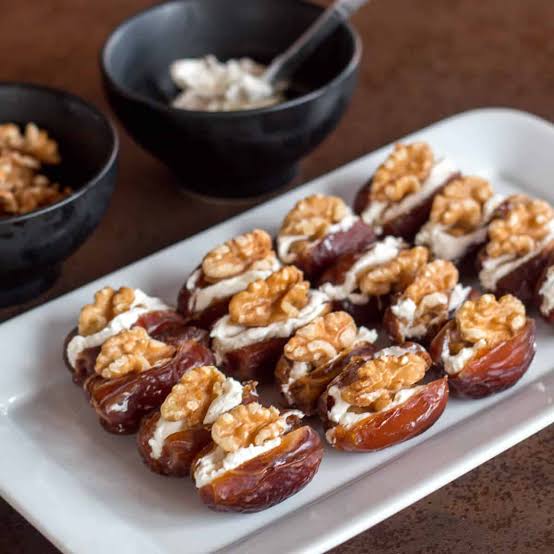 Read More: TikTok Star Khaby Lame To Debut For Nitro Pepsi Commercial
5. Sticky Bun Stuffed Dates
In a small bowl, whisk cream cheese, powdered sugar, vanilla, and cinnamon until smooth.
Gently fill each date with one tablespoon of the prepared filling. Garnish with chopped almonds.
Which one, out of these, would you like to try first? Let us know in the comments below.
Stay tuned to Brandsynario for the latest news and updates.