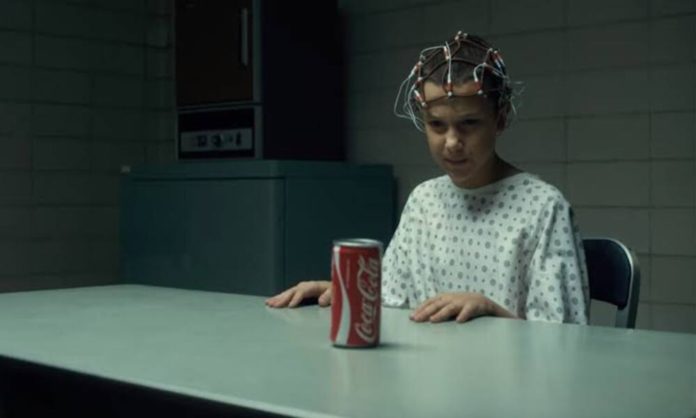 Product placements are a marketing technique used in movies, TV shows, music videos, and other productions. The products are used to make references to a specific brand or product. These can be a 'part' of the script and incorporated to promote that particular brand or product.
Companies use this form of advertising to target large audiences by incorporating their product or service into the script of a movie or TV Show of their choice and paying production companies in cash, goods, or services.
So next time you see a brand in a movie or TV show, know that the advertiser has paid for that privilege, and it is not appearing in the film or TV show 'by chance.'
Some product placements are apparent. Some are incredibly clever. Today we discuss some of the most mind-blowing product placements you might have missed in your favourite TV shows or movies.
1. Ray-Ban – Top Gun
Everyone knows about Aviator sunglasses. So much so that the glasses have become a household name. However, what you may not know is that Ray-Ban makes those glasses.
Seeing them worn while flying jets and riding motorcycles looks fantastic. And it is also reflected in sales as well.
According to the reports, "After Ray-Bans product placement in Top Gun, its aviator sunglasses sales skyrocketed by 40% in the following seven months."
2. Manolo Blahnik – Sex And The City 
If there is one thing, SATC has taught us. It is to keep our enemies close and shoes closer. Any fan of Sex and the City knows about Carrie Bradshaw's utter addiction and obsession with the Manolo Blahnik Designer shoes, which has massively contributed to the brand becoming a household name.
The shoes were mentioned and shown 16 times across 94 episodes. The pair on the show was custom designed by the brand themselves.
This bespoke pair then made a guest appearance in the Sex and the City movie, where the shoes were a prop when Carrie's boyfriend proposed to her—talk about a starring role?
Read More: How Were These Famous Logos Conceptualized? You'll Be Surprised!
3. Pottery Barn – F.R.I.E.N.D.S
The most successful product placement in Friends is the episode featuring Pottery Barn. Obsessed with this brand, Rachel goes there to shop for new furniture after moving in with her roommate Phoebe.
Since Phoebe is not a fan of, well, anything that is not from a thrift store, Rachel lies to Phoebe by saying that she bought it from a thrift store as well.
As the episode progresses, we see Rachel buying different products from Pottery Barn until Phoebe realises where the furniture is coming from. To top it off, at the end of the episode, Phoebe, too, falls in love with the brand and goes there to shop with Rachel. Since Friends was (and still is) very popular, the episode had a lasting effect on Pottery Barn.
4. Purell – Big Bang Theory
This is one of the most controversial product placements in that it is not clear whether the placement was done on purpose or not. In one clip, Sheldon tried to scare Raj by putting a snake inside his table drawers. Once he was done, he went on to say, "Oh dear, oh dear, oh dear, Purell, Purell, Purell," while using a Purell hand sanitizer product.
Bill Prady, a co-creator of the show, has tweeted that he was unaware of any product placements in Big Bang Theory. According to Prady, they use real brand names so the dialogue doesn't sound fake.
5. Modern Family- iPad 
Apple products are often involved in TV shows and films and are a popular choice for obvious reasons. Modern Family, however, dedicate a whole episode to the iPad.
One of the main characters, Phil, pleads with his wife for an iPad for his birthday present. When he finally gets one, he is seen cradling the iPad proclaiming his love for it, words his wife believes are aimed at her.
Read More: Sana Safinaz Receives Backlash Over Its 'Strange' New Campaign
Stay tuned to Brandsynario for the latest news and updates.