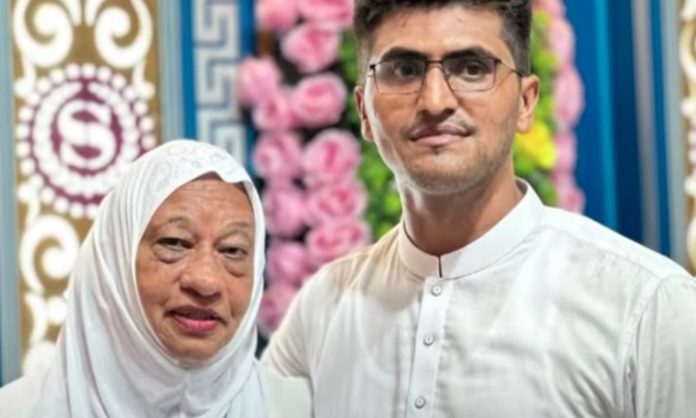 Prepare to be mind boggled by an age-defying love story featuring Shahzad, a 35-year-old man who connected with a 70-year-old Canadian woman on Facebook several years ago.
Love Across Borders 
Naeem, originally from Gujrat, mentioned that their connection began on Facebook back in 2017. Following her acceptance of his friend request, they began exchanging messages, leading to the development of a close friendship. Over time, this friendship evolved into a romantic relationship, and Naeem eventually proposed marriage to his long-distance partner.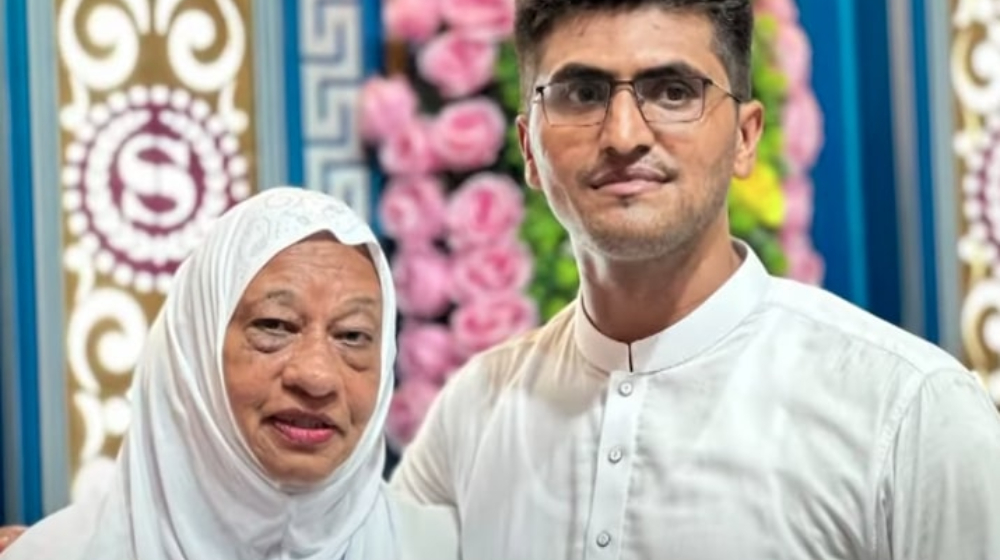 The relationship that began as a friendship eventually blossomed into a deep love between them. Despite the notable age gap between them, there were concerns about their relationship. Nevertheless, the woman made the journey to Pakistan to marry Naeem.
To support themselves, the couple plans to launch a YouTube channel since Shahzad's Canadian visa situation has changed.
Read More: Social Media Explodes Over Kanwal Cheema's Latest Video
Shahzad has made it clear that he is not motivated by financial gain, nor is his intention related to obtaining a visa, despite the fact that his visa application to Canada was rejected.
In response to the accusations of being a gold-digger, Naeem explained that he married Mary because, after battling depression and other mental health challenges, he found in her someone he could truly open up to. Mary had been a steadfast source of support in every aspect of his life, and it was through this connection that he fell deeply in love with her.
Read More: Aina Asif: A Fresh Face Making Waves In Pakistani Showbiz
Stay tuned to Brandsynario for the latest news and updates.