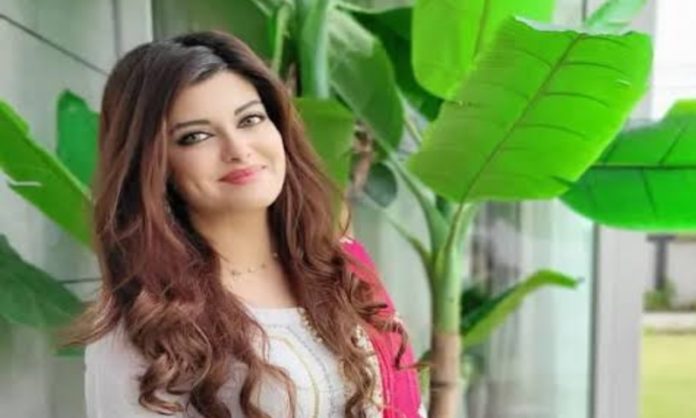 A few days ago, following repeated inquiries during interviews regarding her similarity to the actress Aishwarya Rai, Kanwal opted to share a video message to stop such comparisons and appealed to the public to focus on her professional accomplishments. In this message, Cheema passionately encourages individuals to recognize and appreciate her for her professional achievements rather than her physical appearance.
'A woman is always known for her looks and it is very unfair to them. A woman is much more than her looks. It is high time to start a conversation on this topic. Everyone is unique with their own identity. People shouldn't be compared to others and just known for that.' She said in her video message.
However, her video was met with severe criticism and the public outed the entrepreneur for her stance on her resemblance with Aishwarya Rai. Under the comments section, the public couldn't help but shut down her criticism for comparisons. Meanwhile, netizens prompted her to stop dressing up like Rai so that people could put an end to these comparisons.
Read More: Aishwarya's Look-a-like Kanwal Cheema Says Has Her Own Identity
Public's Outcry Over The Statement 
Plenty of comments were about empowering and encouraging her to do her own thing. However, not everyone was happy with her outlook and how she chose to dress up. The public's remarks were all about posing double standards and being hypocritical of the situation.
Here are some comments from her video message below.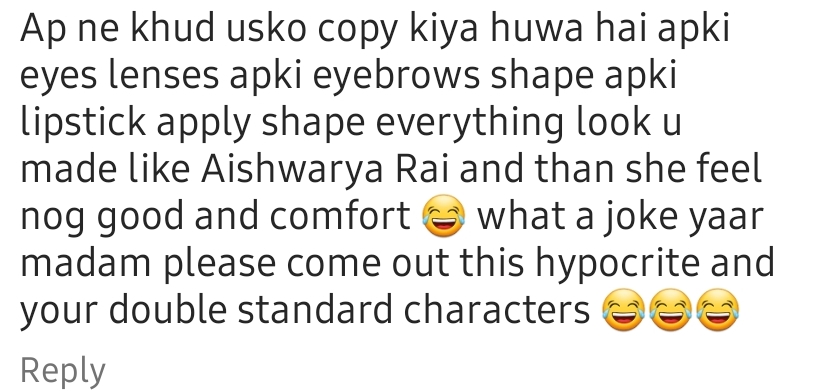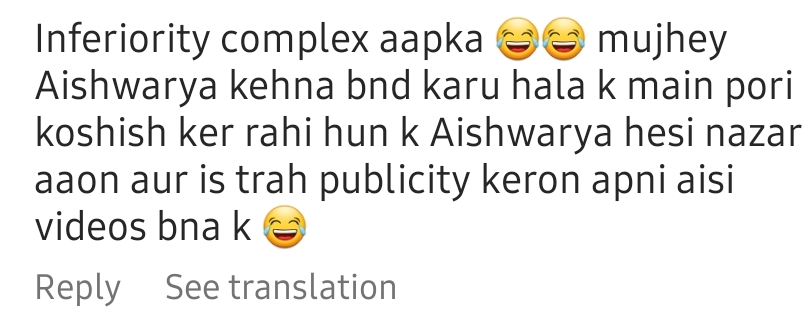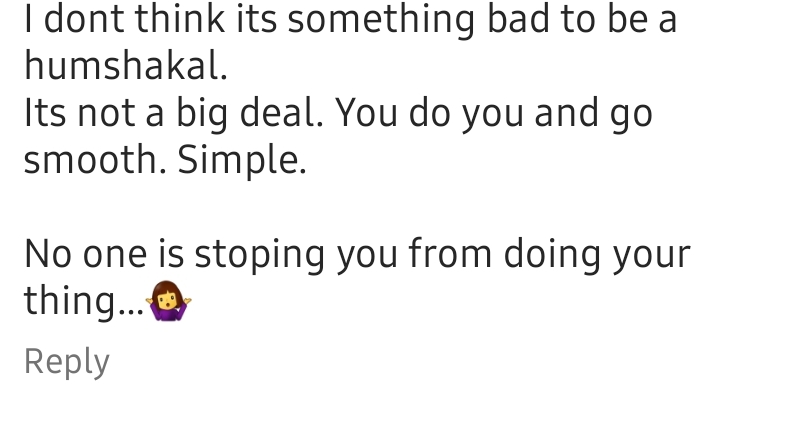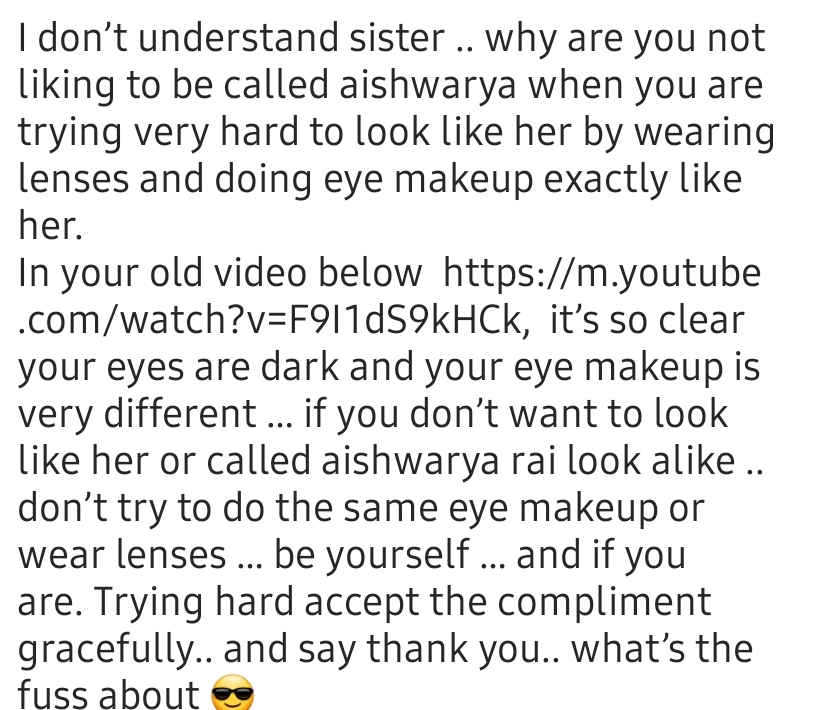 Read More: Hira Mani's Singing Attempt In USA Fails To Impress Fans
What are your thoughts on the whole scenario? Let us know your views in the comments below.
Stay tuned to Brandsynario for the latest news and updates.