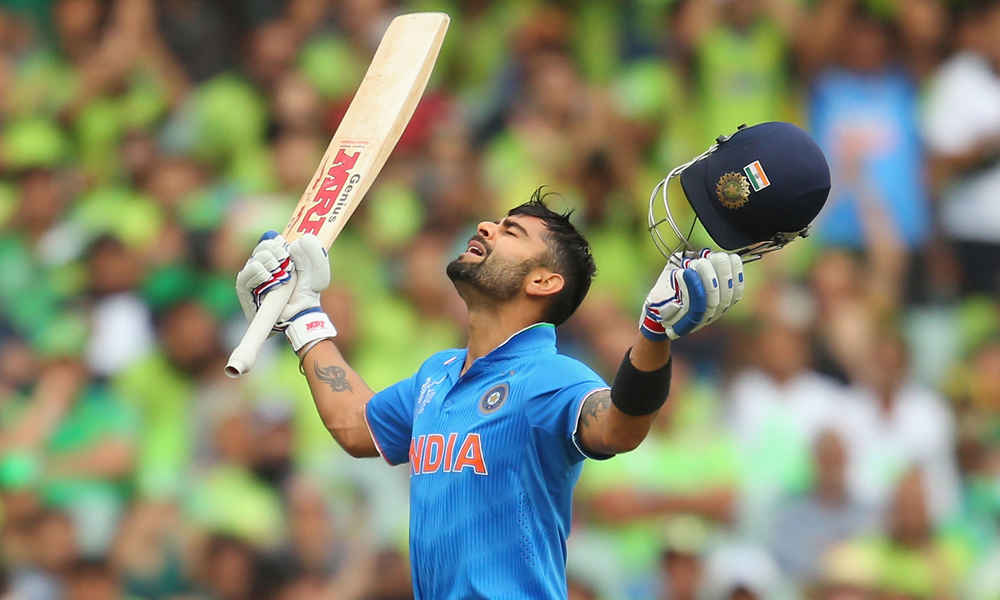 First of all, I believe that's it's just not the Pakistan team but anyone from any team, including Virat's teammates in the Indian team that can learn a lot from him.
Let me try and crystallize my thoughts into one overarching construct, which I shall call the "TTT" principle.
The first two T's are Talent & Technique. It is a given that anyone who plays sport at the international level, whether as an individual or as a member of a team, must have these two basic qualifications. But it is the third T that separates the men from the boys, or in the case of Virat, the champion from the rest of the pack.
This T stands for Temperament
It is a quality that very few have at any level, in any sport or profession, anywhere in the world. This is the X factor that is the difference between the real gold mine and mere flashes in the pan.
So what is Temperament? How can we deconstruct it to enable us to develop this trait? To my mind, these are some factors we can imbibe and absorb:
1) Dedication
Teenager Virat was playing for Delhi in the Ranji Trophy. It was an important match for his team. Kohli was on 40 at the close of play on Monday with his team staring at a follow-on with the last recognized pair in the middle. On Tuesday morning, along with his partner, Kohli saw his side through to safety. But not many thought Kohli would be able to report in the dressing room that morning, let alone bat.
His father, Prem Kohli, had passed away at 3 am that morning.
His teammates were astonished when he came back to play. He insisted: "I want to bat." Kohli looked blank but was focused and kept telling his partner to "stay at the wicket." When he was out for 90 before lunch, his team was clearly out of trouble.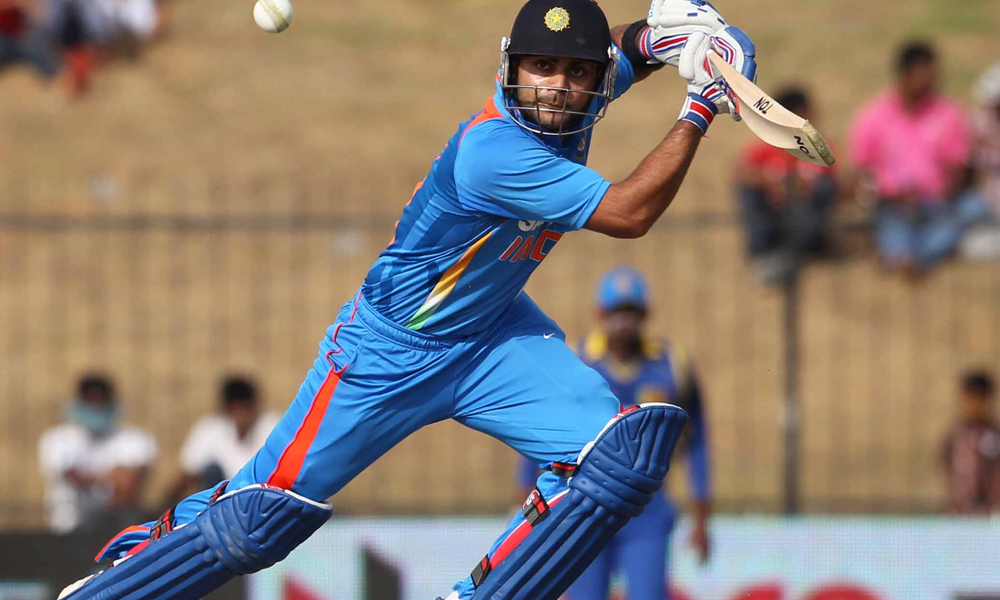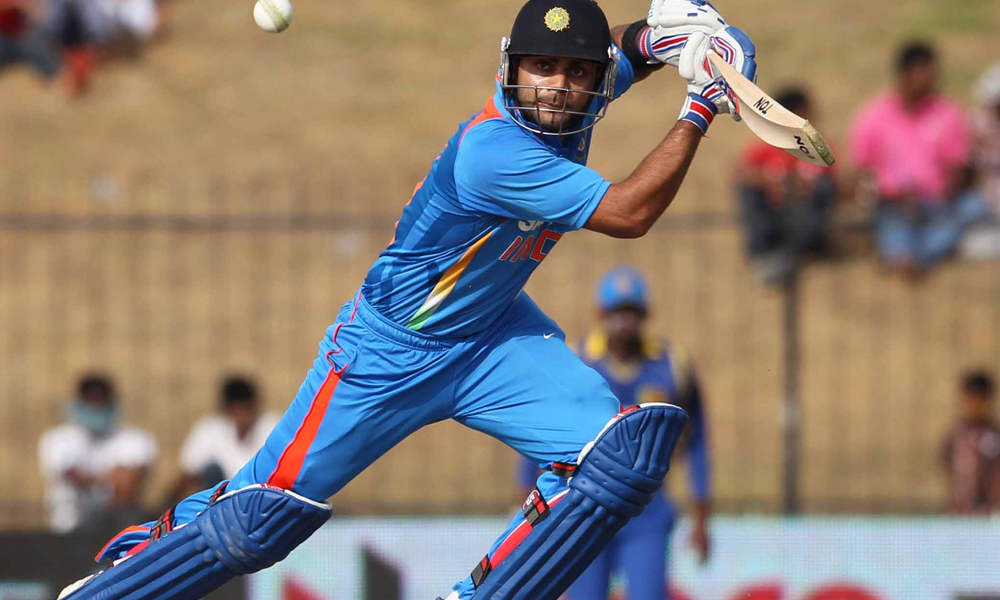 "We asked him what made him come here. And we also told him that if he decided to go back and be with his family, the entire team would support him. He decided to play. That is an act of great commitment to the team and his innings turned out to be crucial," said skipper Mitthun Manhas. "Hats off to his attitude and determination."
Virat was only 18. Perhaps 'dedication' would have been a better word. It is the same dedication to the cause of the team he displays whether he is the captain or is playing under someone else, and even if he is asked to do something out of the ordinary.
2) Evolution
To my mind, Rohit Sharma is the most gifted batsman in the Indian team. His sense of timing is exquisite, he is never rushed into playing his shots and his ability to play every shot in the book is god-given. But to my mind, he has not fulfilled his immense potential because I do not think he has worked enough at evolving his game, and hence may not (sadly) reach the heights Virat has already achieved. He, in fact, exemplifies 99% of sportspersons and I dare 99% of us!
Why is this? Because when one is so gifted, and it all comes so easy, one feels that it will always be so. So one tends to get complacent, the intensity declines, the feeling of needing to constantly improve (which means doing the hard yards again and again) fades.
Virat Kohli is not as naturally gifted as Rohit. And he came into the Test team after Rohit. Yet today most of the stats that matter (runs in a winning cause and consistency) belong to Virat, who is also now the Test captain.
This is no fluke. I recall that though Virat had scored a century in his first series in Australia, he was prone to being out LBW as well as nicking the ball behind while driving. This last aspect showed up in the next series in England as well and he had a very poor run with the bat.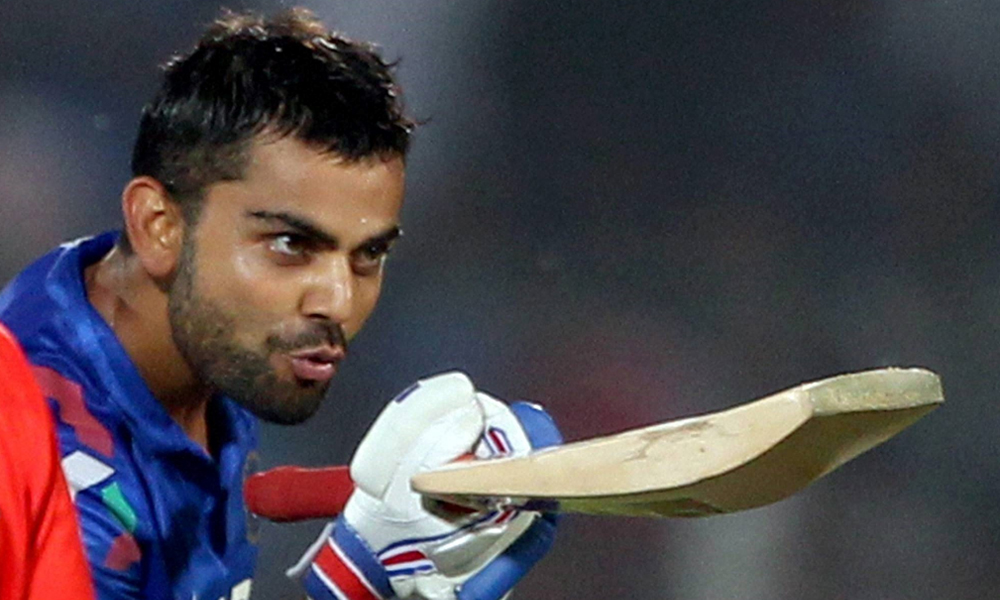 Yet today he is the most dependable batsman in the team, the go-to man, the man that will conjure wondrous wins against the odds (the best record ever in the history of ODIs as a chaser and finisher; in fact his stats are better in high-pressure chases than for normal games.
This did not happen by accident. He ensured he and his game evolved and continued evolving. He modified his eating habits, he practised not only his batting (including stance, trigger movement and backlift) but his running between wickets, working continually on his fitness (e.g. in the WT20 semifinal, he scored 89 off 47 balls, in which he ran 19 singles and 10 twos in the stifling humidity, and then came back and fielded through the WI innings, even taking a wicket when called upon to bowl; this after a match-winning 82 off 51 balls in the previous game against Australia in similar conditions).
Fitness itself has two sides to it, physical and mental. We often emphasize the former, but the latter is as important, if not more. However, physical fitness has a side which is not often given the recognition it deserves, and that is the role it plays in the mental side of the game.
It is known that when the body gets tired, the mind tends to wander, one ceases to think clearly and thus make decisions that are sub-optimal. That is the main reason for good players not being able to see the game through till the end, to see the team over the line. I believe that Virat's application to the physical aspect of his fitness has contributed immensely to the mental side, and that is why he is the best player in crunch situations, the finisher par excellence.
Dhoni is also called a 'finisher' but he comes much further down the order and so usually the time he spends at the crease is much less than Kohli who has to maintain his concentration for far longer since he comes in at number 3 or 4 in the batting order.
3) Mental Toughness
This is perhaps the most critical component of a champion's makeup. Mental toughness is an oft-used phrase, but there are multiple elements that comprise this essential characteristic, such as never giving up, having a can-do attitude, not being overawed by the occasion and taking on the responsibility of seeing something through yourself. But perhaps the most vital aspect is that of controlling one's mind, and this is something Virat has worked very hard on. He was prone to be brash and outspoken, subject to moments of whimsy and carelessness.
Though he has (happily) retained his aggression, it is now a controlled aggression that feeds his game rather than his ego.
However, it would well worth dissecting mental toughness further down to its formative components: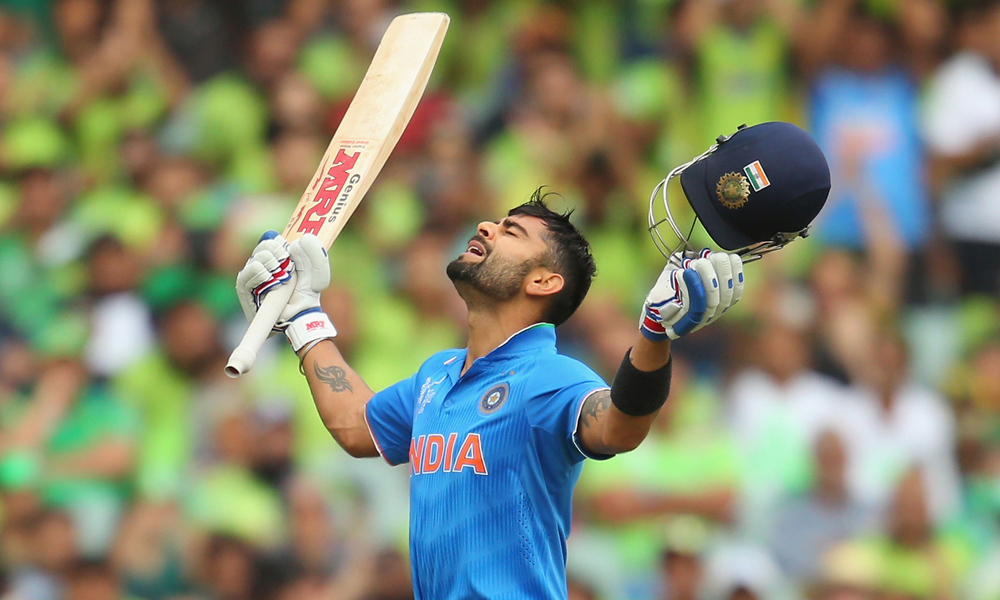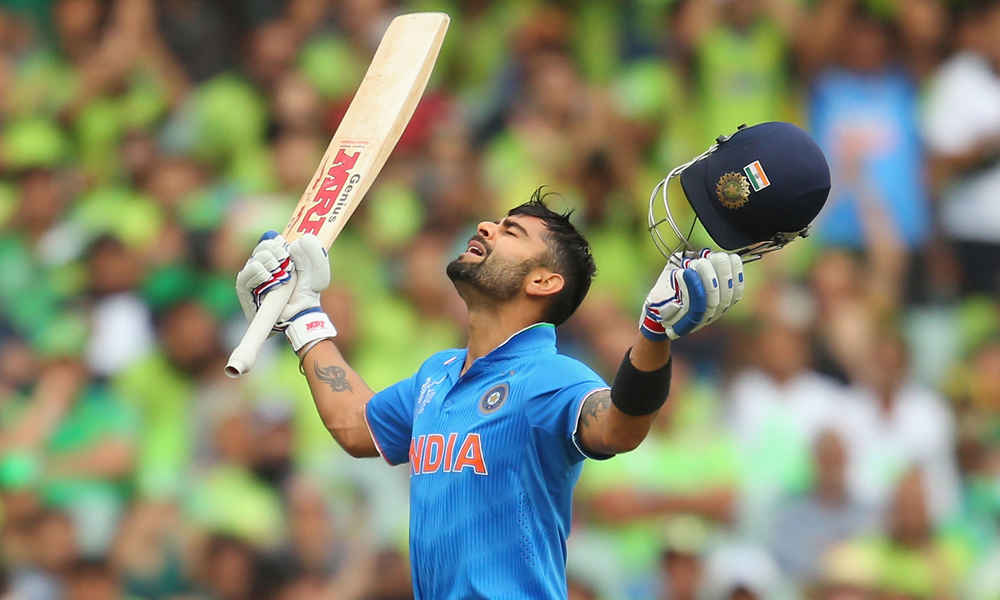 a. Perhaps the most critical aspect of mental toughness is knowing your mind and being honest with yourself. This is harder than it sounds, because so often we fool ourselves, or tend to either overplay our strengths or downplay those of others; and of course, it also means having a thinking mind, having considered opinions and not being afraid to take decisions, however hard they may be as long as they are for the team's benefit.
This is Virat's major strength, one that places him above most others. For example, he knows he is not as strongly built as, say, most of the West Indies cricketers, and hence his ability to hit sixes is reduced. He has therefore consciously tried to play to his strengths, which are more the classical textbook type, such as hitting the ball along the ground and not trying anything too fancy such as reverse sweeps and the 'dilscoop' type of shot rather than getting carried away by the fancy but risky shots being played by his contemporaries.
Check out Virat's angriest moments on field: 
Can you recall him ever, even in a T20 match, ever playing non-cricketing shots? And yet his strike rate is amongst the best in the world.
As for the ability to take and stand by one's decisions, the Adelaide Test in Australia in 2015, when he was thrust into the captaincy at short notice, is a telling case in point. You would imagine that under such circumstances he might have been overawed, or wary of taking decisions that were unusual or against the normal template of Indian Test teams.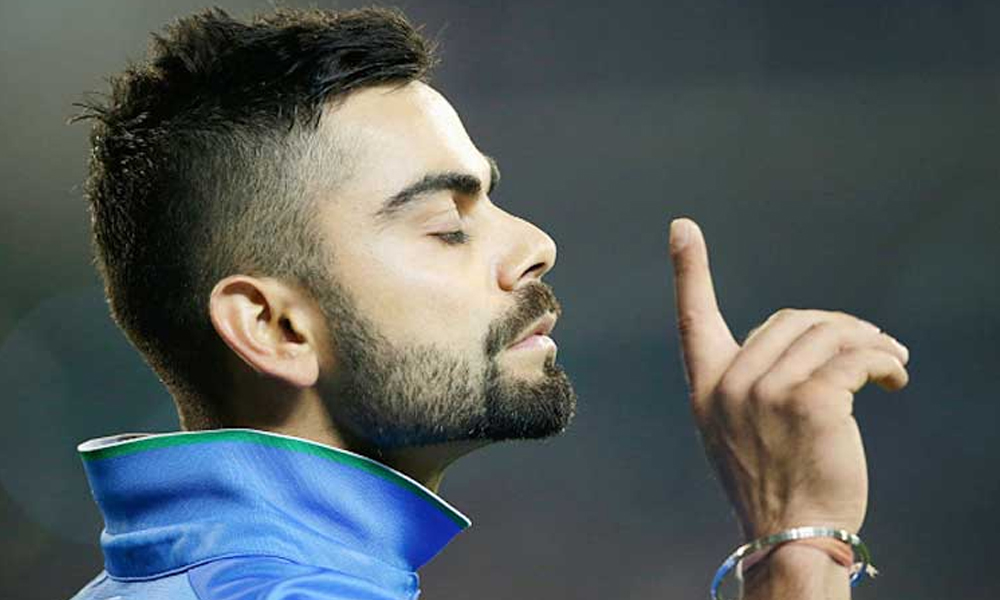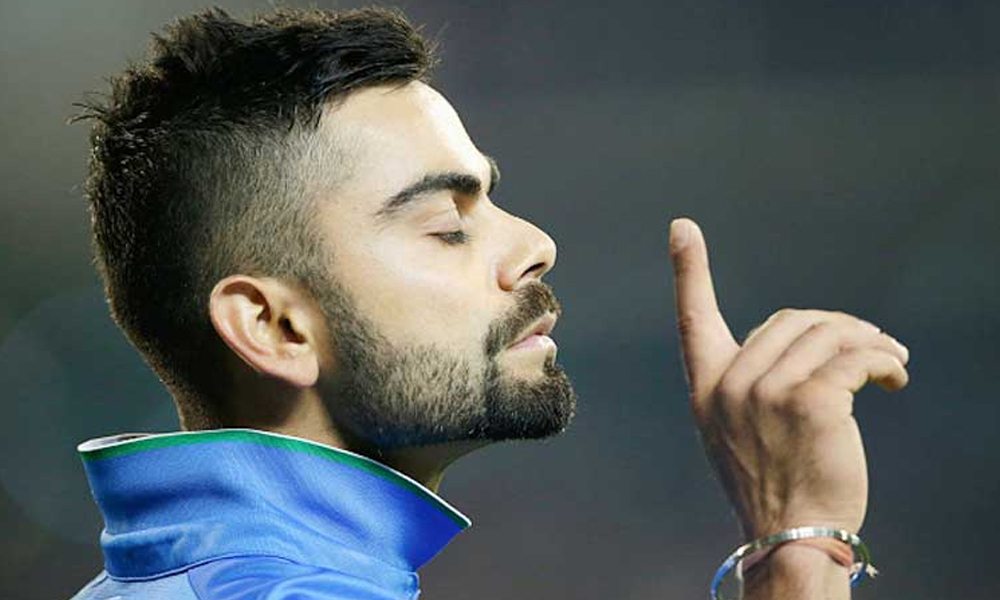 But the first thing he did was to play a debutant leg-spinner in place of R. Ashwin, who had been India's premier spin bowler for a few years. However, Ashwin's record outside India, especially in Australia, was pedestrian, and knowing that the Aussies were supposed to be weaker against leg spin, Virat chose Karn Sharma.
I was on commentary that day, and remarked upon this brave decision, saying that very few people would have had the guts to go by their instincts especially on such an occasion.
He was never afraid to set attacking fields and play aggressive cricket through the Test. Even when India was set a target of around 450 to win, he never gave up and almost led it to a famous victory, failing by only 30-odd runs deep into Day 5, largely because the rest of the team displayed the old failings of the lack of grit despite having to get only around 50 runs with 7 wickets in hand when Virat was out, having scored a century in each innings on his Test captaincy debut. In the old days, with that sort of target, it would have been game over on Day 4 itself.
b. The next is Focus: to be able to shut out all distractions and devote oneself to the task at hand is the hallmark of a true winner. This enables you to soak up the pressure and thinks clearly no matter what the situation. In turn, this influences your game, e.g. choice of shot and knowing when to attack and when to defend. This, in turn, loops back to the importance of fitness as described earlier.
c. The next component is the ability to learn from one's mistakes and not to repeat them. One of the most abused phrases in cricket (or in any sport) is "play your natural game". Of course 'natural game' is what makes everyone different (think Shahid Afridi and Misbah ul Haq), but there are times to kamikaze and times to hunker down and last out the shelling. One size fits all is not a phrase which suits sport. You may be a serve-and-volley specialist but you must also know how to grind out the rallies.
Virat, as mentioned earlier, has learnt from his errors, rectified them and plays according to the situation. That is what makes him special.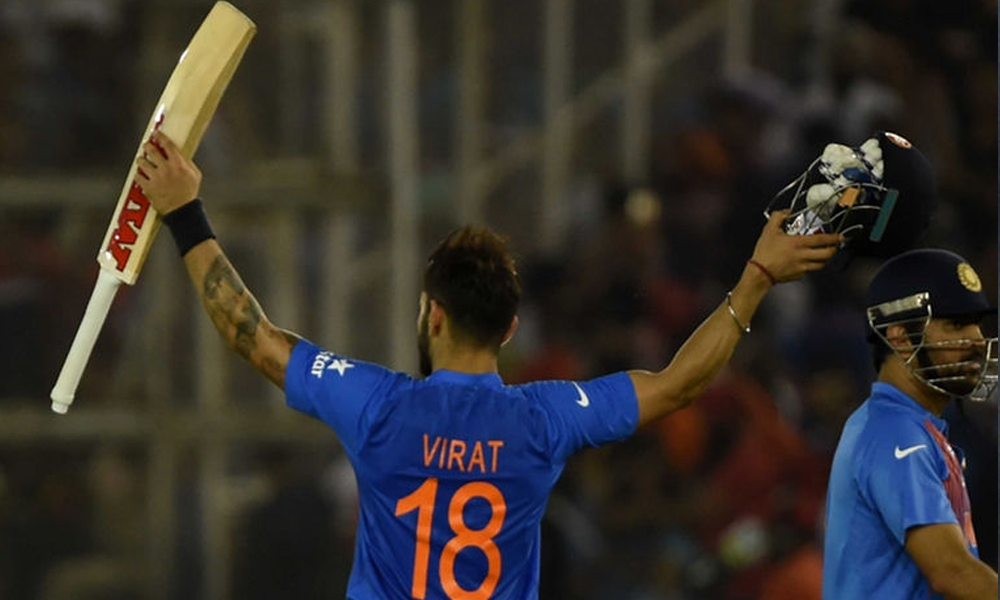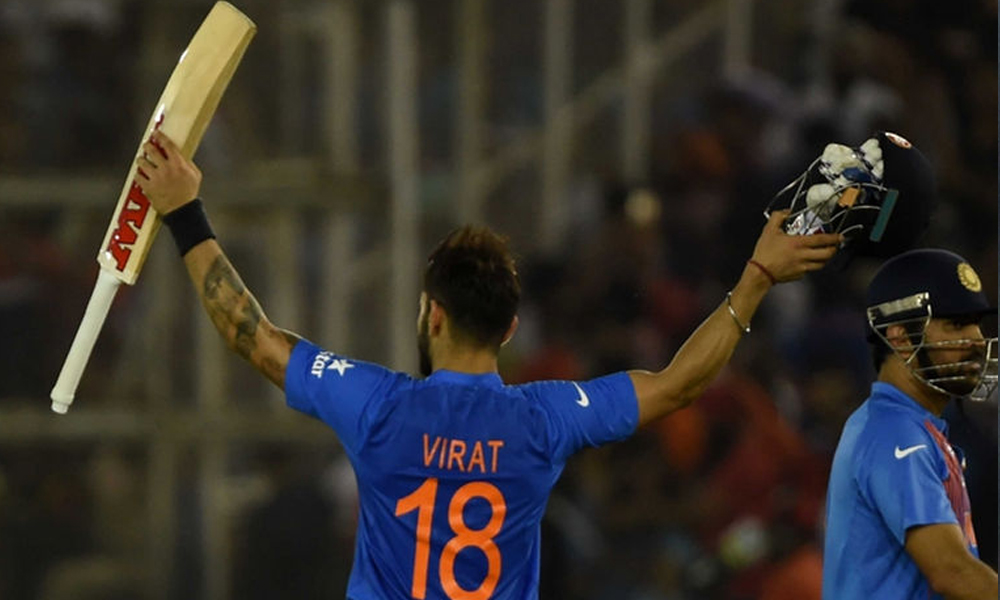 d. And then there is the relishing of challenges: some people are overcome by challenges, some people overcome them; they look forward to them because they are but steps in one's development and evolution, of reaching the next summit .
So what lessons can we learn? All of them, if we really want to!
The problem so often is that we believe we know it all and are complacent that the occasional performance will see us through. Why do we remember Djokovic and not Marin Cilic, even though both are Grand Slam winners? The answer is obvious. Consistency and continuous improvement are the hallmarks of true champions and these are the result of a drive and a determination that ensures complacency never sets in and that new horizon are always beckoning.
Contributed By:
SUNIL GUPTA
CEO, Igniva Consulting India (www.ignivaconsulting.com) Managing Partner, South Asia & Africa, Results International Group (www.resultsig.com)
Regional Director, South West Asia, APRAIS Worldwide (www.aprais.com)
Mr Gupta is also a writer having penned down his 23 year journey in the world of advertising in his book 'Living on the "adge" in Jhande Walan Thompson'. He is also a sports commentator and actor.