Even before you receive your monthly salary, you can see it going away. You have bills to pay, people to return money to, have your phone fixed etc. That thing on your wishlist seems nearly impossible to get. Why must things be like this?
But don't lose hope. You can get all that you want and more without much effort. You don't have to pinch pennies, you don't have to borrow money from friends to buy that cute girl a present. You will be able to afford it on your own. How, you ask? It's simple. Partner with Careem.
Here are 10 things you can buy if you earn as much as a Careem  Captain!
When you are a Careem Captain you have that facility to buy whatever you want and have money to spare. At times like these, you sometimes get confused over what to get. Don't worry, we have a list of all the things.
1) Meals at fancy restaurants
Time to impress everyone you know! Take your family or friends to fancy restaurants and foot the bill for a change. You will have people praising you for days. Relatives will finally use you as a good example for their own kids.
2) Plane tickets
Maybe it's time to plan a trip somewhere that's not in Pakistan's northern areas. Take along your mum and dad, they will no longer complain about you spending more money than you earn! Dubai is really nice this time of the year.
3) Shopping spree
Speaking of Dubai, if there's one thing that city is famous for, it's the shopping scene. Now you no longer have to window shop. You can actually go inside the shop and buy something for a change.
4) Phones
Buying a phone is torture. The minute you buy one, another comes out with better features and specs. It becomes impossible to continuously invest in a new one without selling both kidneys. Not anymore. Saw a new phone you really like? Give your recently purchased one to your younger sibling and go for it.
5) Shoes
Absolutely anyone can be a Careem Captain, men or women. And if you're a woman like me, you go crazy over shoes. I can never have enough. If I could drive and earn as much as a Careem Captain, I would definitely invest in some expensive pair of shoes without feeling guilty.
6) DSLR Cameras
If you are the unfortunate soul that groups of people ask to take a picture of them, it's time to go professional. Maybe buy a DSLR camera and look the part. You can certainly afford it.
7) Jewellery
Surprise your mum, sister, wife and thank them for all that they have done for you. Buy them a nice piece of jewellery.
8) Car
So what, if you are a student. If you don't want to commute every day getting elbowed in a bus, you should get your very own car. Being a Careem Captain brings you closer to achieving this otherwise impossible milestone.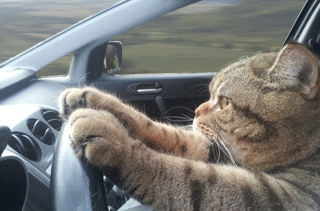 9) Gaming Consoles
Sure you will have to bear the labels of a nerd, geek or waster of time. But when you've got to game, you've got to game.
10) Everything you could possibly think of
Being a Careem Captain you will have the opportunity to buy whatever you set your mind on.
So have you made up your mind yet? If yes, here's what you need to do. Visit the website,  https://www.careem.com/karachi/drive and register. You will be called in by the management after the preliminary procedures. After your selection, you will undergo a brief training period, to guide you better. Once that is complete, you will become a Careem Captain. All you now need to do it pick up passengers, drop them at their destination and collect the fare!