When it comes to fast fashion, Zara is one of the biggest names in the industry. Owned by Inditex, a Spanish clothing giant Zara is perceived as a high-end retailer. However, the affordable prices of Zara makes it one of the most loved brands by customers. But is there a silver lining to it?
Recently, the clothing giant released an oversized shirt that looks more like a kurta to desi people. Obviously, they took to Twitter to call out how they can get creative and create something similar for far cheaper than that.
Not Zara trying to sell me a 'limited edition' cotton shalwar kameez for £90 when I could buy the material for £20 from White Abbey Road & my mum could it sew for free 🤦🏽‍♀️ pic.twitter.com/iPqH6vaCzU

— Sabbiyah Pervez (@SabbiyahPervez) March 18, 2021
However, this is not the first time a western brand has done something like this. Previously, Zara took the lungi trend and gave it a hip look with the help of a bold-colored jumper.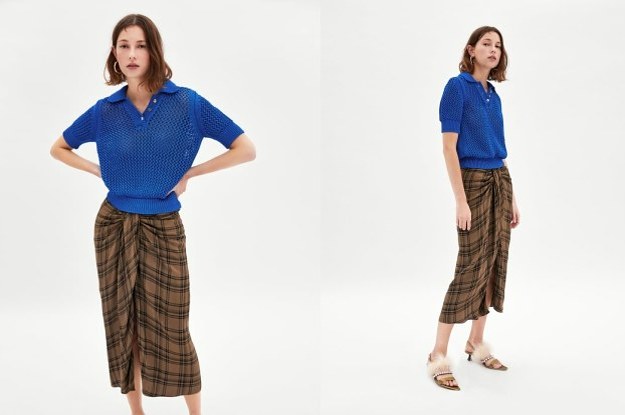 The bold pink colored fabric with a minimalistic pattern is eye-catching and perfect for the spring. The collared neck with a button placket and cuff sleeves is something which we can easily get made by our local tailors at a far lower price.
Not only that, Zara is selling it for a whopping 79.95 EUR, which is approximately 19,000 in PKR. Then why a fashion giant is selling a kurta in the name of an oversized shirt? And when will brands start recognizing the South Asian culture and give it the limelight it deserves without putting in different labels that suit their aesthetic.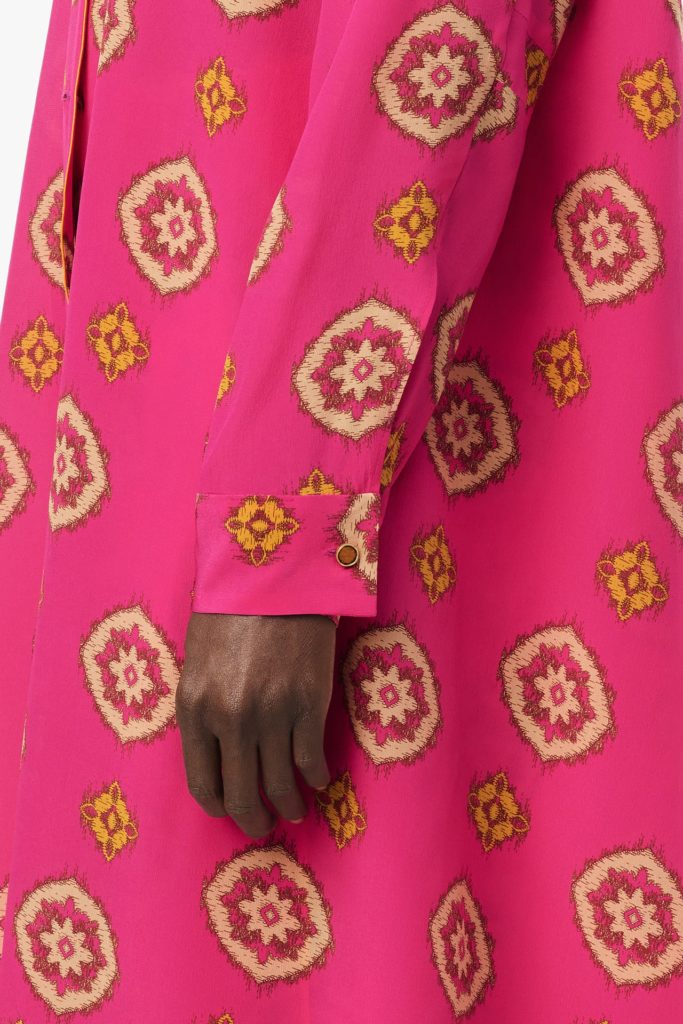 Inspiration or Lack Of Creativity By Zara?
Previously, many UK brands have advertised a kurta in the name of a boho dress, which sounds like peak culture appropriation. A kameez shalwar or a kurta is the essence of a South Asian culture, and no one can deny otherwise.
Overtime, it showed us the culture and South Asian heritage. The bold colors, prints, and patterns make a piece of fabric stand out from contemporary or minimalistic fashion trends. The question is whether the brands are getting inspired or just lacking creativity?
As a fast fashion brand, Zara also has caught a lot of attention with its unethical practices. While the business is investing heavily in more sustainable materials, it does very little to ensure workers are paid fairly. With its business model, which is inherently harmful to the environment, Zara overlooks many practices that could be detrimental for the brand.
Stay tuned to Brandsynario for the latest news and updates.