YouTube is taking its game to the next level and it's doing so with a new project coming soon. The streaming app has been very active recently and it's all set to launch a new video page that unify the app's look across many systems. Read all about it here:
Read more: Netflix Celebrates Its 25th Anniversary & Here's How It Started
What's Going On?
YouTube has been very active with a new project. Rollouts are currently taking center stage at a considerably slower rate than anticipated for the video page but it might be closer than you expect. The new page will have a number of changes, and we appreciate the news that a new kind of interesting interface is now available.
The Changes
Amongst the changes, the carefully fashioned buttons like a pill to represent all of the key components are connected to one of the primary attractions. For instance, as opposed to before, you'll see that the Like Count and the Thumbs Up/Down are now combined in a single container. Moreover, the app's most used commands have also received a similar treatment when it comes to change. There are buttons for downloading, creating, sharing, and other things now. Even new stuff has been created.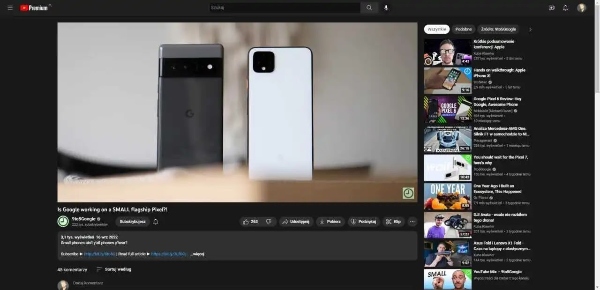 For instance, the carousel that is present on mobile devices will now be displayed beneath a channel's data. The details will be available directly after the title, post date, hashtags, and total views of the item.
The Ambient Mode
Reports suggest this new interface is worth to watch out for because of the Ambient Mode. Here, the explanation has a chance to blend in with the bottom of the movie and the system bar. It overall provides a more immersive experience. Additionally, you may easily activate or deactivate it by going to your overflow menu.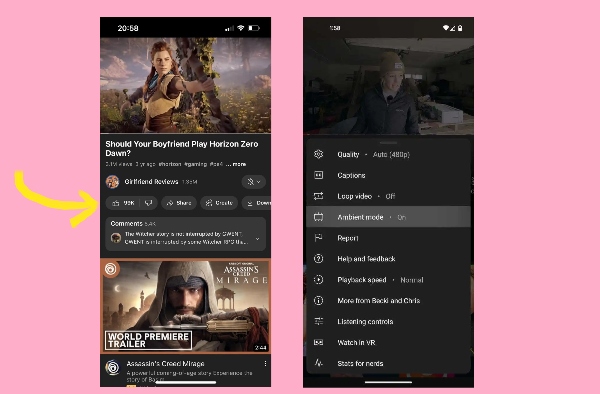 Increased Engagement Tactics
The appearance of the top comment is yet another significant screen feature that passionate app enthusiasts care for. This will now be located in a more noticeable area. Youtube has aimed to give people the feel of popularity.  Thus, they're targeting increased engagement.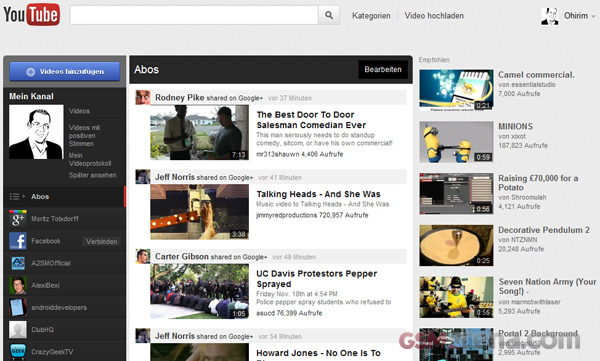 YouTube's desktop version will be even better. Here, visual descriptions are given more visual emphasis. The software obviously believes that this will be advantageous to the designers. So how excited are you to use the new Youtube soon?
Read more: 5 Free Movie Apps To Watch Movies Online For Android & iPhone
Stay tuned to Brandsynario for the latest news and updates.