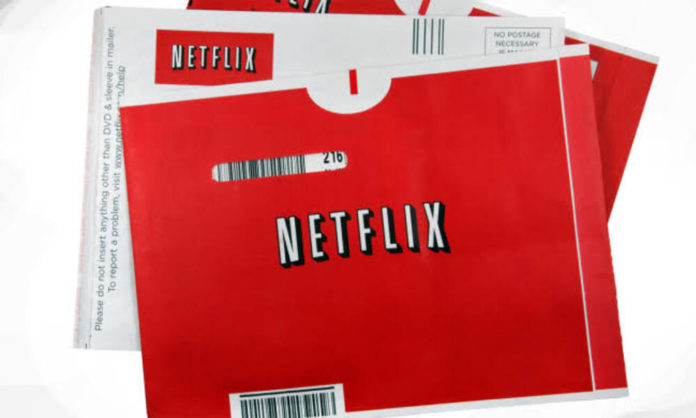 To honor its 25th Anniversary, the streaming giant 'Netflix' has shared an iconic video taking a trip down memory lane.
Netflix Celebrates the 25th Anniversary 
While Netflix has soared to great heights in the past decade – the streaming platform has been around for much longer. To remind its subscribers of their humble beginnings Netflix released a short movie for its consumers. The clip starts with the classic red-colored DVDs which were initially rolled out when the company started.
The company was first formed on August 29, 1997, and allowed subscribers to rent physical DVDs from its vast library. While things have changed over the years, subscribers today can watch shows with a click of a button.
Take a look at the video
Read More: 'Tamasha': ARY Digital's Pakistani Version Of Bigg Boss
The video documented the early years of streaming and popular shows like Stranger Things, Orange is the New Black and Bojack Horseman. The video also addressed the power of fandoms on its brand longevity, recognizing "the fans who found something unexpected to love and turned it into something incredible," while teasing much more to come in Netflix's future. From cult favorites to currently streaming originals Netlfix took pride in the content they have generated for its audiences over the years.
The Binge-Watching Phenomenon 
"Binge is the new way we watched stuff, and it gave everyone something to talk about," states the entirely true voiceover. Netflix is responsible for the concept of binge-watching by dropping entire seasons of a series in one day.
Today fans and users all over the world wait for the platform to drop their cult-favourite series in one day so they can binge-watch it and go on a spoiler spree.
Netflix also took to Twitter to share a huge advertising board with its fans. Netflix also published a series of tweets to share fun facts about itself from the past 25 years.
You wouldn't believe how many stamps this needed… pic.twitter.com/vGgyCjkiit

— Netflix (@netflix) August 29, 2022
Did you know the first Netflix DVD envelope was white, not red?

Or that the iconic Netflix sound was nearly a bleating goat before we landed on TUDUM???

Here are 4 more fun facts you may not know about Netflix: pic.twitter.com/WyeKtUxfQl

— Netflix (@netflix) August 29, 2022
Some fun facts that Netflix has shared with its subscribers so far are that the first DVD that the company shipped was Beetlejuice on March 10, 1998. Boss Baby remains the most used profile icon globally, currently used on 11 million profiles. The first Netflix DVD envelope was white, not the current shade of red and the company first started streaming in 2007.
Read More: 'The Legend Of Maula Jatt' Partners With Tiktok In A Kind Collaboration
Stay tuned to Brandsynario for the latest news and updates.