The now late student, Nadia Ashraf, leaves a million questions and realizations in her wake.
What Led To A Promising Student's Suicide?
Nadia Ashraf was a Ph.D. student. She was studying at Karachi University, in the Dr. Panjuani Center for Molecular Medicine and Research. Her supervisor, Dr. Iqbal Chaudhry, allegedly was harassing her, which ultimately led to her decision to take her own life.
Ashraf had been trying to complete her Ph.D. for the last 15 years. Her area of research was cancer, and she was a promising student, yet her supervisor was acting as a massive obstacle in her life and career.
To her close friends and family, she remarked several times that Dr. Chaudhry will not let her complete her Ph.D. or that she's unaware of what he wants from her.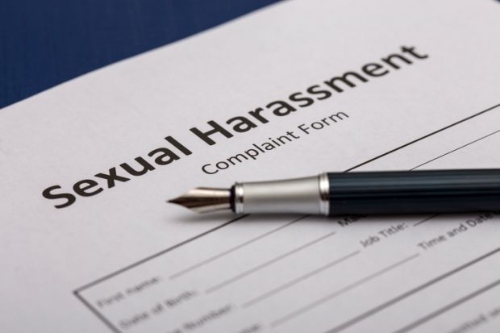 More details from a media outlet report that Dr. Chaudhry is an illegal director of the International Center for Chemical and Biological Sciences, Karachi University. Additionally, he had appointed another faculty member to bully Ashraf.
Sources report that when Ashraf applied for research elsewhere so that she may attain her Ph.D., Chaudhry also tried to get her terminated from there. After that, she asked again in the same department at Karachi University.
Harassment In Educational Institutes
Harassment in educational institutes is being exposed to be as common as anything. Faculty members, administration members, and male students all feel entitled to make a woman uncomfortable. They don't feel remorse for making people's lives hell and putting them in unimaginable distress.
Ashraf was an only child, living with her mother alone. Can we even imagine what was being done with her? How helpless must she have felt that death seemed like the only viable escape?
Are Educational Institutes Safe?
While a precious life was lost here as a result of harassment, many more are lost due to other reasons. In a year, there are countless suicides in and because of educational institutes. The pressure mounted on the students is unbelievable. But it's not just that. Sure, the strength is a part of life; if not now, then in their careers, they will face pressurizing moments.
It's the fact that instructors leave their compassion and empathy at home when they come to teach. They won't consider being lenient because a student had a panic attack. They don't think financial setbacks because of which some students may perform below average. As unfortunate as it may be, the issues that were highlighted in '3 idiots' remain as prevalent as ever.
We are hoping the truth about Nadia Ashraf's death comes to light, and she is given justice.
Stay tuned to Brandsynario for the latest news and updates.