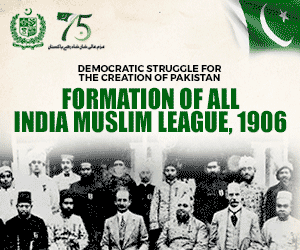 Yasir Hussain is known for his witty replies and sense of humour. After the couple got blessed with a baby boy, the posts that he has been rolling out are equally as funny. Now, he's posted another teaser trailer of Kabir Hussain and the caption is loaded with sarcasm.
Kabir Hussain's Gifts
The couple named their child Kabir Hussain and this baby has many fans already. Just a few days after being born, the phupo of the child has gifted him a gold ring! Yasir Hussain picked up on that and decided to pen a humorous and witty caption for his social media.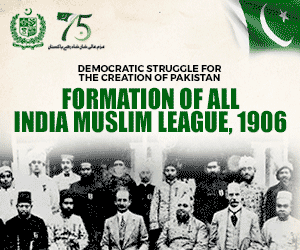 View this post on Instagram
He goes on to talk about how there are two things amiss in this picture. Firstly, that Kabir Hussain is a man and is wearing gold. That's haram. Where is the haram brigade? Secondly, Kabir Hussain is wearing pink despite being a man! How is this possible? All these are jokes and very well-played ones. However, not everyone understands sarcasm.
Read more: Nadeem Baig's Statement Against Yasir Hussain Sparks Another Controversy
The Netizens Engagement
The comment section was full of laughing emojis and hearts. Many people were able to detect the sarcasm in Yasir Hussain's posts for his son. However, others were unable to. It's hilarious to see people's serious replies to the caption too.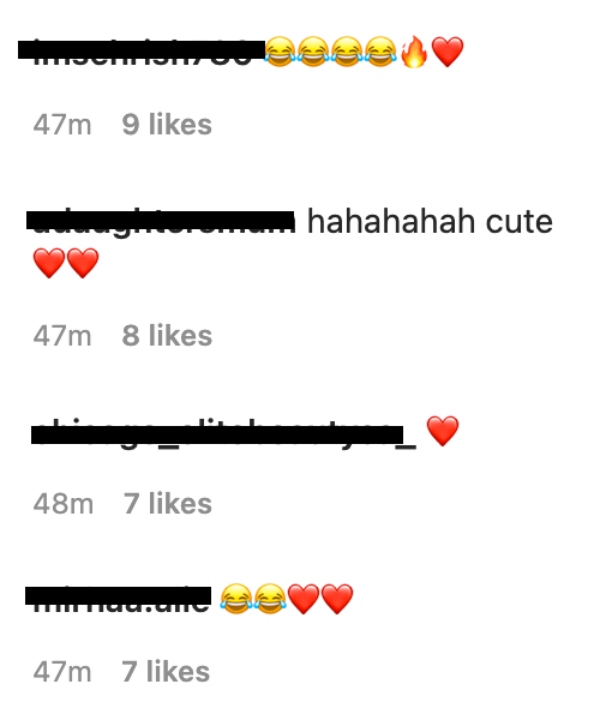 The serious party: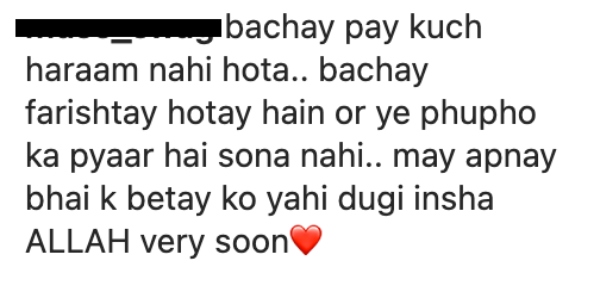 'You Can't See Me' Kabir Hussain Version
Those who are familiar with wrestling will know about John Cena. The legendary WWE wrestler had a famous tagline to him 'you can't see me. This has always been associated with him and has often made him the butt of the jokes too. Now, it appears Iqra Aziz and Yasir Hussain are making this out for their child.
View this post on Instagram
View this post on Instagram
The couple keeps posting hand or feet pictures of the baby. People just want to see the face already! As a result of this, many also commented beneath this picture.
Iqra Aziz and Yasir Hussain's Love Story
Everybody still remembers the awards function when Yasir Hussain proposed to Iqra Aziz.  The two had matching outfits that day courtesy of Ali Xeeshan and looked like a power couple in black and white. The two have come a long way since then after their controversial proposal!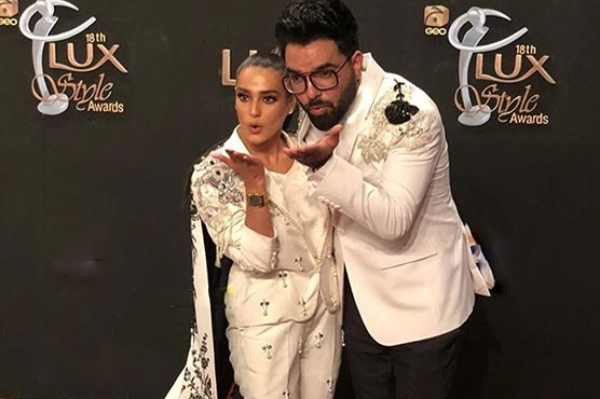 They have started a new chapter of their life together full of love, warmth and a lot of sleepless nights. We're excitedly waiting for the day they decide to introduce Kabir Hussain to the world. We hope there are more sarcastic and funny posts coming soon.
Stay tuned to Brandsynario for the latest news and updates.