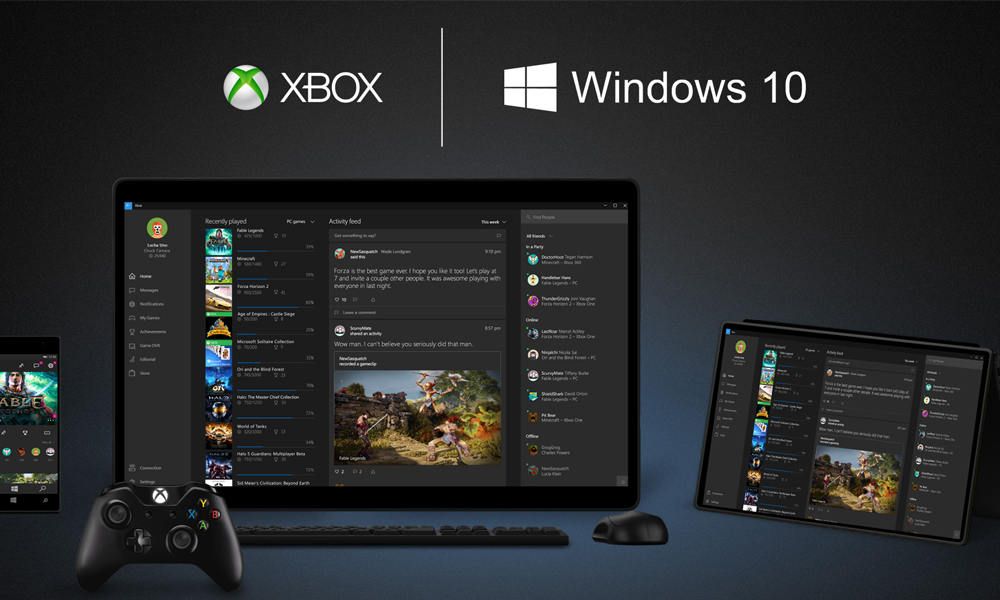 Unveiled during Xbox's June 13 media briefing at E3 in Los Angeles, a new Play Anywhere program supports gaming across Microsoft's Xbox One and on computers running its Windows 10 system. Every title shown during the Xbox E3 2016 briefing supported Play Anywhere in some capacity.
Buying one of those games provides ownership on Xbox One and Windows 10, with progress transferable between the two, and a good number of them touted cross-platform multiplayer; friends on Xbox One and Windows 10 could play with each other, a historically rare occurrence in console gaming spheres.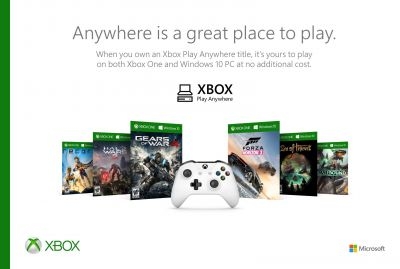 That's changing as big, upcoming releases like driving game "Forza Horizon 3" and action title "Gears of War 4" rally in support of Microsoft's cross-platform concept.
Crucially, Windows 10 is supported while older versions of the Windows operating system are not.
Pragmatically, this ensures compatibility between PC and Xbox One communities, as the console runs its own version of Windows 10.
It also further encourages adoption of Windows 10 on PCs: a May 2016 survey carried out by PC gaming giant Steam suggests that nearly the same amount of players still use a version of 2009's Windows 7 (39%) as those that are on 2015's Windows 10 (41%), which remains a free upgrade until July 29, 2016.
Thirdly, the program enables Microsoft to cast the Windows Store in a more favorable light. Xbox One owners head there to pick up complimentary game copies for their computers, while PC players could join Xbox mates in raucous multiplayer sessions.
It's a novel way to tempt PC gamers away from established storefronts like Steam and Amazon, both of which have built up years of goodwill through deeply discounted annual sale promotions.
Perhaps because of those consumer loyalties, and skepticism surrounding the Windows 10 launch, the PC gaming crowd hasn't widely adopted the Windows Store where there's been a choice.
January 2016 release "Rise of the Tomb Raider" was made available both via Steam and the Windows Store, yet a source told Kotaku UK that "98% of PC copies, a flagship Windows 10 game, were bought on Steam."
That's a significant turnaround from 2013 when, amid industry-rocking fears that Windows 10's Store would lock out other retailers, Steam operator Valve drove ahead with its own, alternative, entertainment-focused operating system, SteamOS.
Stay tuned to Brandsynario for more updates.