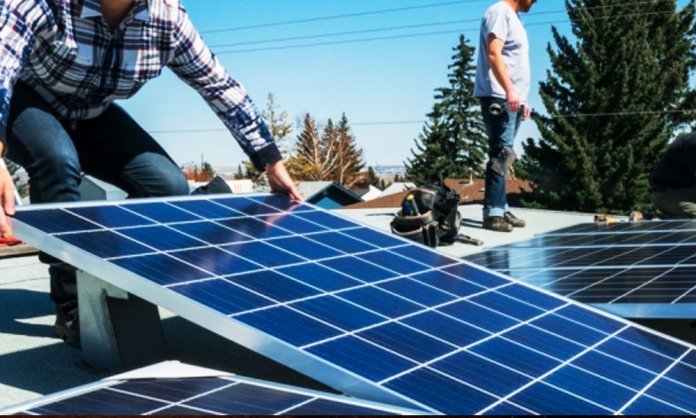 Two of the world's largest producers of solar panels are all ready to set up their production plants in Pakistan, as announced by Federal Minister for Science & Technology, Fawad Chaudhry after his tour to China.
Chaudhry was on a six-day official visit to China and took to Instagram to announce the news and discuss the advantages of renewable energy sources in Pakistan.
He also praised the UAE government's plan to launch the world's first university of Artificial Intelligence and expressed the interest of Pakistan's government to collaborate on the project.
The Mohammed Bin Zayed University of Artificial Intelligence will open its doors in September 2020.
Construction of 900MW RLNG Based Power Project to Start Next Month
"UAE was the first country which established a proper ministry for artificial intelligence in 2017," the minister told an Arab news outlet in a phone interview from China.
Adding that "We have a lot to learn from the UAE. This AI university is an excellent initiative."
A research centre at Chinese Hunan University of Medicine has been established after the name of Pakistan's renowned educationist Dr. Ata ur Rehman. Federal Minister @fawadchaudhry was also present in the inaugral ceremony. pic.twitter.com/ssuzXbLmV1

— Ministry of Science & Technology (@MinistryofST) October 24, 2019
Rock star welcome by Pakistan Students at Hunan University Changsha (China) #ThankYou pic.twitter.com/PqoVKWcSsF

— Ch Fawad Hussain (@fawadchaudhry) October 24, 2019
The setup of solar plants in Pakistan is expected to decrease the country's dependence on oil for energy production, which will subsequently help address the climate change issue and its need for sustainable energy.
Needless to say, the burning of oil and other petroleum products for energy production has immensely adverse effects on the climate and hence needs to stop.
Moreover, China's second-largest producers of electronic batteries will soon be setting up production plants in Pakistan to produce Lithium batteries. Even the buses running on Lithium batteries will be produced in Pakistan.
Leader of Global Child Pornography Racket Caught from Pakistan
What are your thoughts? Let us know in the comments!
Stay tuned to Brandsynario for more news and updates.