Sakina Samo is a well-known Pakistani actress who, by now, needs no introduction. The actress has proven her talent and has also showcased it in several dramas and series now, all of whom have left their mark on the audience. However, Samo is not in the news for something amazing. The actress has invited a lot of criticism after her latest take on Humayun Saeed and The Crown.
Humayun Saeed As Dr. Hasnat
We recently brought to you the amazing news that Humayun Saeed has been cast as Dr. Hasnat in The Crown. Humayun Saeed becomes the first Pakistani cast in a Netflix original. This is a huge win for us.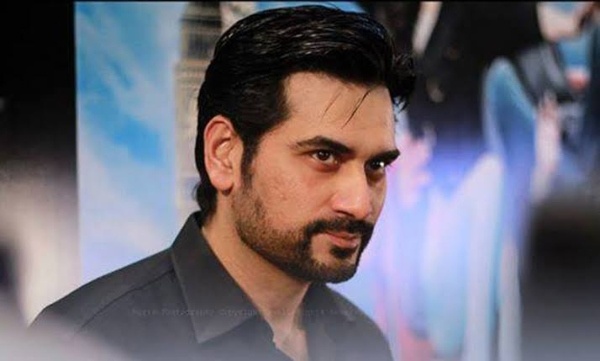 Read more: Humayun Saeed Becomes The First Pakistani Actor To Star In A Netflix Original
Sakina Samo's Thoughts
Sakina Samo has deleted her tweets. However, the internet is a dark and unforgiving place. Her rant was against Humayun Saeed's casting for The Crown. She kept talking about how he may look like him right now, but the 90s Hasnat was not anywhere near Saeed.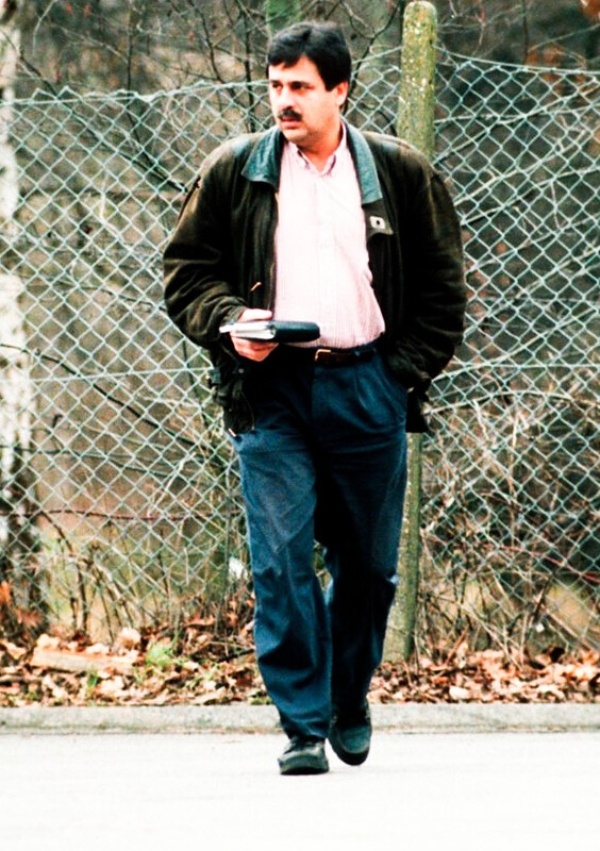 Sakina Samo was all in favour of Fawad Khan playing the role of Dr. Hasnat. She believed he would have been "a class act". Over this, Samo has decided to boycott The Crown.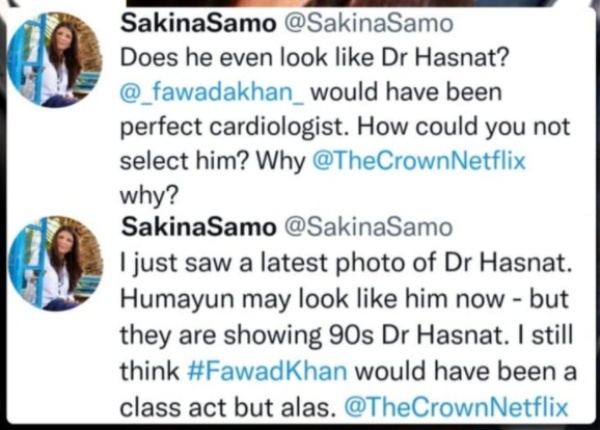 How Does Casting Work?
According to Sakina Samo, in casting for the series, 4-5 Pakistani actors must have been auditioned. When users pointed out that Jemima Khan may have been consulted also, she was not too impressed. She was not convinced that Humayun Saeed may be a carefully deliberated choice.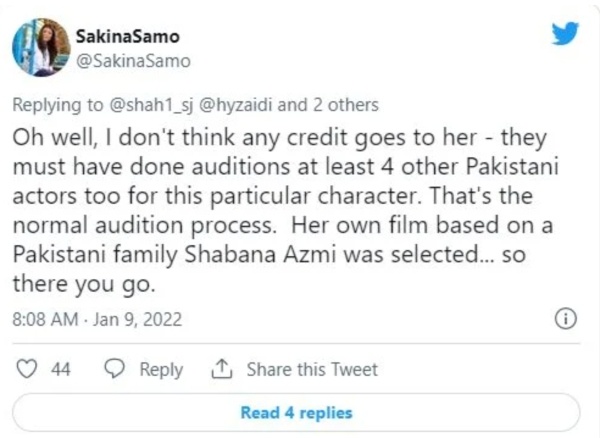 What Are People Saying?
People are using this to express their own opinions on Sakina Samo. It clearly, according to them, is a case of someone being unable to be happy for another's achievement.
Really liked @SakinaSamo as an actor back in the day. Few days back I cracked a joke under her tweet, she called me Badtamiz and blocked me. I felt bad back then but not anymore.

He may not look like Hasanat but Sakina aunty you look & act like naraz Phuppo of Pakistani dramas. https://t.co/VZrlMUimvv

— مولوی بدتمیزالدین Molvi BadTamizudin (@MeekalShaukat) January 10, 2022
Insan jaisa bhi ho Sakina Samo jaisa na ho

— UMAIRICA (@Umairmirza) January 11, 2022
Ridiculous decision by Sakina Samo!!! https://t.co/sElcJRqsJ2

— Muhammad Jalal Ishaq (@Jalal_Ishaq) January 11, 2022
All in all, this feud may just hurt Sakina Samo more.
Stay tuned to Brandsynario for the latest news and updates.