Promotional messages and campaigns have a knack for catching publicity. However, not all campaigns meet the eye in a good way and some are left being meme-worthy material. A similar promotional message by a food company is going viral on social media for all the wrong reasons.
Kaybees' Latest Campaign 
A new promotional message is doing rounds on social media and needless to say the copywriter had major guts and no brain to do a little research. The promotional message isn't just blah but also wrong on so many levels. Needless to say, it's marketing for noobs and the pros are left bawling their eyes out.
Fancy taking a look? Take a look at the promotional message dropping in the netizen's inbox.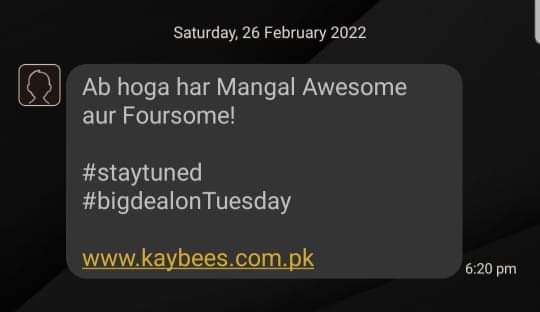 Read More: Krispy Kreme To Launch 'Dark Shops'& Here's What You Need To Know
"Ab hoga har mangal Awesome aur Foursome!"
The message was ended with a #staytuned and #bigdealontuesday implying that the new deal will be available for Tuesdays only.
While the majority might have gotten the reference, the measure is still questionable as to what the writer meant. Is this just an act of throwing a word to make the statement look fancy or does it has something to do with the deal for four? In any case, the choice of word is inappropriate and a better alternative could've worked better.
Netizens React To The Message 
If there is anything better than the original message it's the netizens' reviews and comments on the post. While some wondered about whether the writer is a newbie or not. Others commented how someone should have told him to use proper tools for a better understanding.
Take a look at some of the comments below.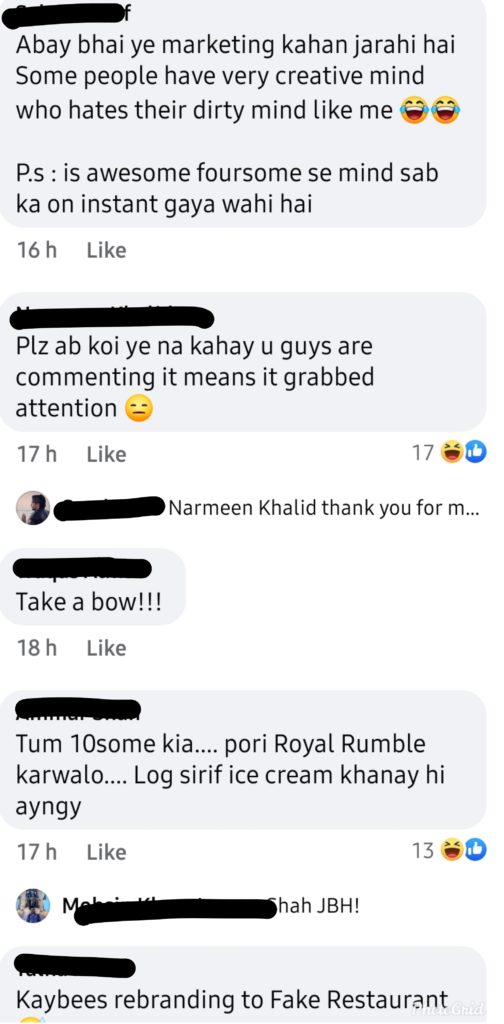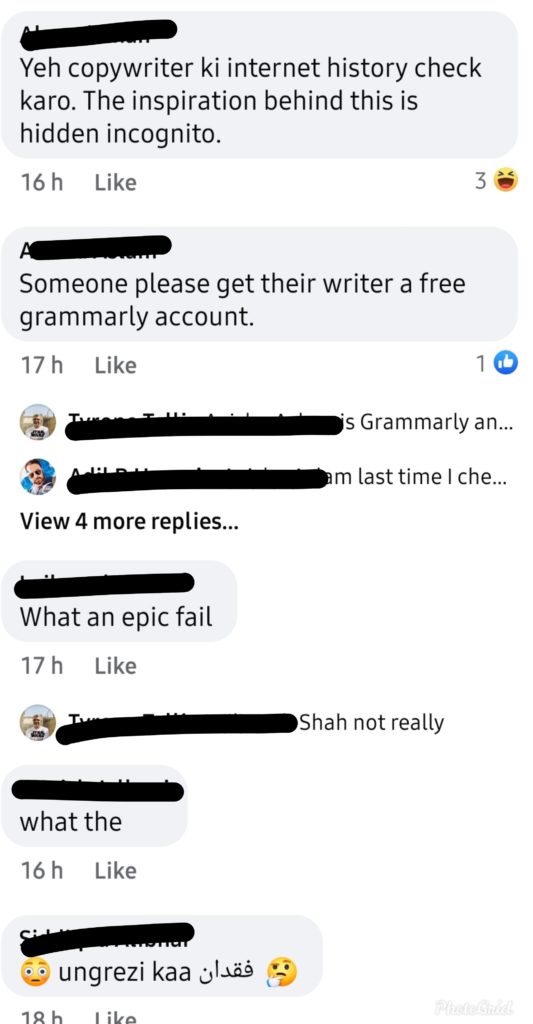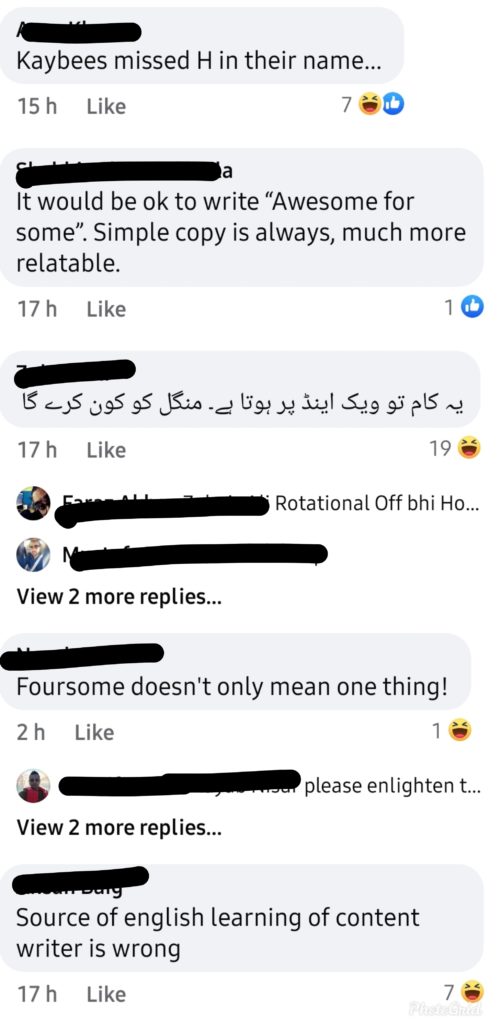 "Hitting with a good pun," one user wrote.
"Timing and location for the deal please," another wrote. If there is something netizens are good at, it is to make fun of every little thing possible.
Life happens and so does mistakes. However, the question is whether this one is small enough to turn a blind eye?
Lets us know your thoughts in the comments section below.
Stay tuned to Brandsynario for the latest news and updates.