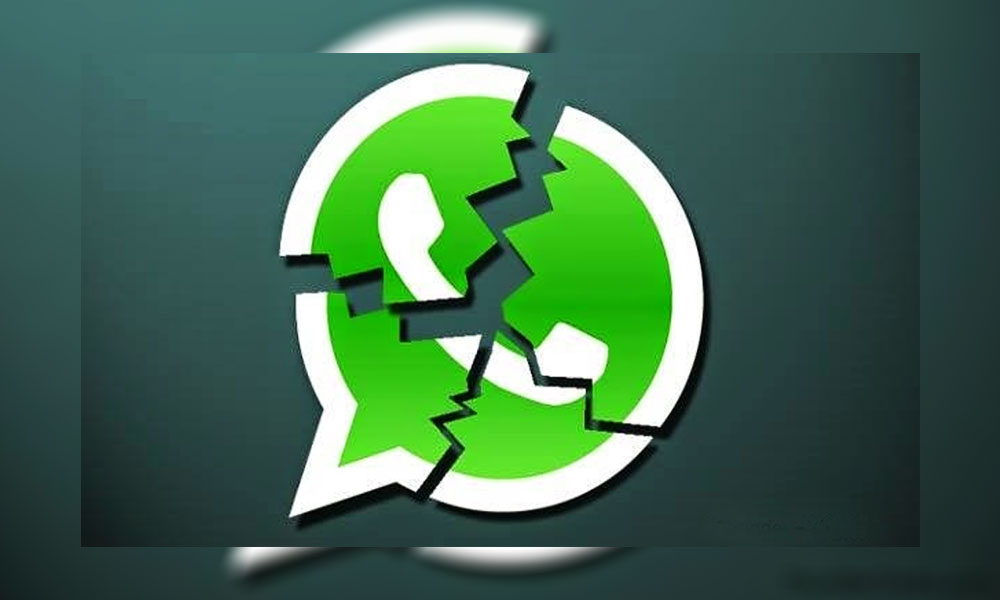 223 views
[Update]: In recent news, Whatsapp, Instagram, and Facebook Messenger have stopped working for users globally.
---
---
[May 4th, 2017]: Last night around 3AM (in Pakistan), WhatsApp suddenly stopped working. Unfortunately, hundreds of thousands were the victims of the crisis.
According to the reports, the application stopped working, meaning messages were neither being sent nor received.
Even though the application made a successful recovery after about 2 1/2 hours, the damage had been done! Its sudden crash cause WhatsAppDown-a-phobia, a new condition everyone across the globe seemed to experience.
Whereas others took it into their own hands to find the culprit behind this devastating deed. According to their expert analysis, one man was behind it all… and that man is none other than…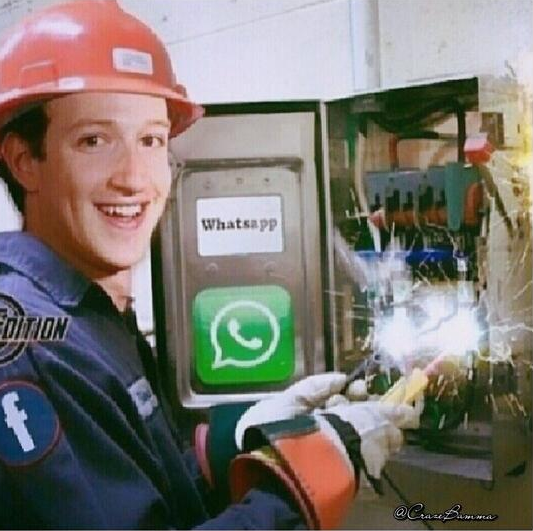 Mr. Zuckerberg! What a genius plan! While Mark was going about his plan, this is what was happening around the world:
Yahoodi saazish…. haawwww…..
Is it true that this morning's #WhatsAppDown was a not-so-subtle attempt by @facebook to promote its #messenger ? @Oatmeal 😂#fakenews

— Sribees (@Lnspatta) May 4, 2017
Dhokha hogaya yeh toh!
After realising t was #whatsappdown not my android phone. pic.twitter.com/WWXg632mLl

— Michael Mumpe (@MumpeMichael) May 4, 2017
Laag gayi naa khuwari….
Moment of silence for those who reinstall #WhatsApp to resolve the issue #Achasorry 😂#whatsappdown

— Farouk Aleem (@fblackaleem) May 4, 2017
Give this sarcastic troller a cookie!
Interviewer: Why should we hire u?
Me: I am a Strategist
I: How?
Me: I dint panick at the time of #WhatsAppDown and instead moved to twitter

— Paridecay (@sarcastictroler) May 4, 2017
Jo baath hai!
Kids – facebook
Adults – WhatsApp
Legends – twitter#whatsappdown #dontgiveadamn

— shubham jha (@paparanjeet001) May 4, 2017
Likhe jo khat  tujhe… woh teri yaad mein… haazaron rang ke…nazaare ban gaye…
#whatsappdown
Life without watsap be like: pic.twitter.com/MPD6Iz2qa9

— Michael Mumpe (@MumpeMichael) May 4, 2017
Apply Burnol Bruh!
#whatsappdown 😑😑 this can't be happening,…. Not when It was about to get real with my crush. 😡if i die single am blaming whatsapp

— ngetha ngesh (@ngetha_eunice) May 3, 2017
Umeed pe duniya qaim hai nannay…. dil chota naa kar
Waiting for whatsapp to be fixed#whatsappdown pic.twitter.com/0CyR3V2EVE

— Mahdi Kurda (@MahdiKurda) May 3, 2017
Ek plate idar bhi laagado…
Life without WhatsApp_ 😂😑😢#whatsapp #whatsappdown pic.twitter.com/LattUwgOus

— Suresh Pilania (@suresh_pilania) May 3, 2017
Call 1-800-ABUSED! Providing shelter to abused Wi-Fis all over the world!
Meanwhile poor WI-FIs around the world are being abused. #whatsappdown

— Priya Johari (@raverpriya) May 3, 2017
One word…. HOSLA!
the world is shook #whatsappdown #whatsapp 😂😂🙏🏾 pic.twitter.com/7FoMmVS6og

— emerald. (@retrogoldie) May 3, 2017
Aaj khush to bahot hoge tum…
BRB Gotta Astagfir my Sins…
OMG #WhatsApp ist #down😱pic.twitter.com/XsP3zO1BVJ

— JAN 📷 (@janvoth) May 3, 2017
Well, after WhatsApp came back online, things got back in place. While some are still badly shaken by this new experience of being exposed to WhatsAppDown-a-phobia, experts have advised everyone to take a chill-pill, breathe, and move on!
The company hasn't revealed the cause of this issue yet. As the service came back online, the only response WhatsApp gave was:
We were experiencing a temporary outage. Our service is now restored. We appreciate your patience.
The application was down in parts of India, Canada, the United States and Brazil, according to Reuters journalists. It affected people who use the service on Apple Inc's iOS operating system, Alphabet Inc's Android and Microsoft Corp's Windows mobile OS.
Share your favourite memes with us in the comments below!
Stay tuned to Brandsynario for more news and updates.
Pakistani Government Rejected Audi's Proposal & the Internet Lost it!