Wear Manto is a Pakistani clothing brand whose past ad has come under the spotlight for being downright problematic. Netizens have pondered over the ad and the verdict is that it is just not marking.  Nowadays, the marketing strategy must be precise and creative or it can dissuade customers too. Let's find out what you think about this ad!

The Ad Itself
The ad basically uses reverse psychology to appeal to its customers. Pictured here is a plain white hoodie being advertised because it is the winters season. The plain white hoodie is made with premium materials and thus, is expensive. Wear Manto wanted its customers to know why is it expensive so a narrative had to be built.
The narrative they spun around it was that there is a smart buyer and a not-so-smart one. The former is the buyer who buys less in more because essentially they are buying better quality stuff. In Wear Manto's mind, greater price means better quality. The latter category is comprised of those who buy more in less. Have a look at the ad: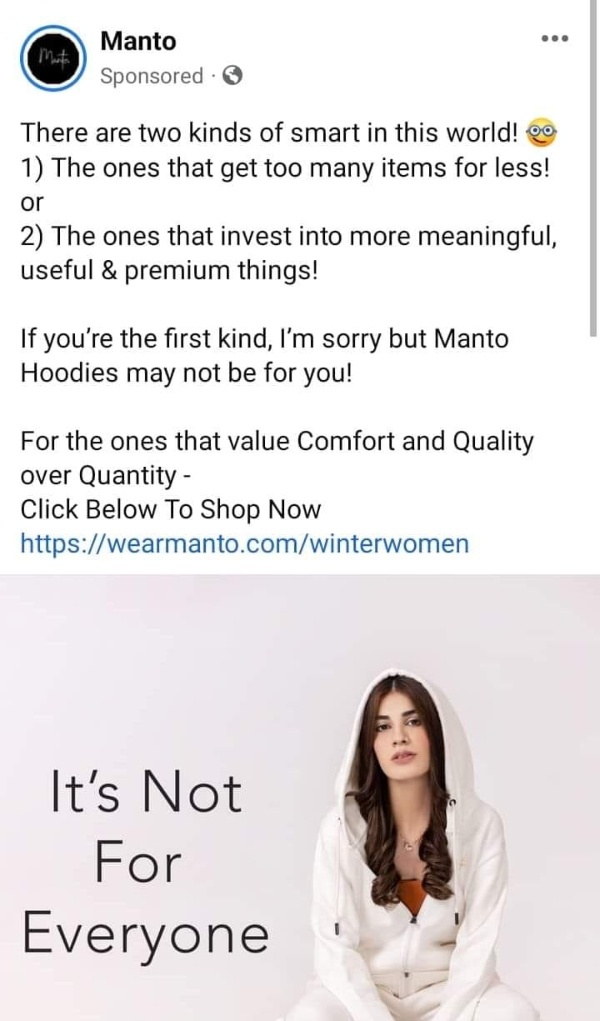 Did It Work?
It appears this advertisement and the narrative did not work with everybody. People felt insulted for being possibly categorised into a 'not smart' category. They also felt that people would not want to go for this brand if they look at people as 'not smart' based on their choices. Moreover, this reverse psychology of the product not being for everyone is also bizarre: does the brand not want to generate sales?
Read more: Pakistanis Troll Khaadi CEO For Challenging International Brands
If one believes the 'all publicity is good publicity' remark then yes, this ad did work. Many might find out about the brand from this discussion and then proceed to buy something from it too. Thus, all's well that ends well?
The Whole Debate
Many pointed out that the brand deleted the post and apologised for it. Moreover, they believe that posting the ad in a group without any context is wrong. Others mentioned that an ad is there to be critiqued so there was nothing wrong in talking about it. Then, alas, there were the trolls! Have a look at the comments being made:
Read more: Boys Do Cry – Minimalist Ad Hits Chords As It Breaks Stereotypes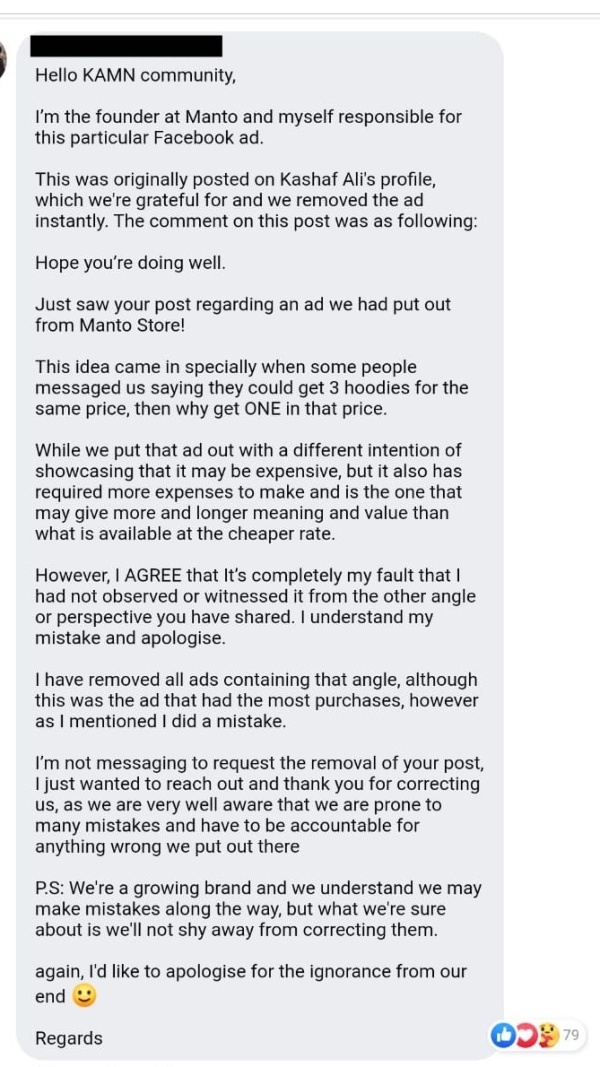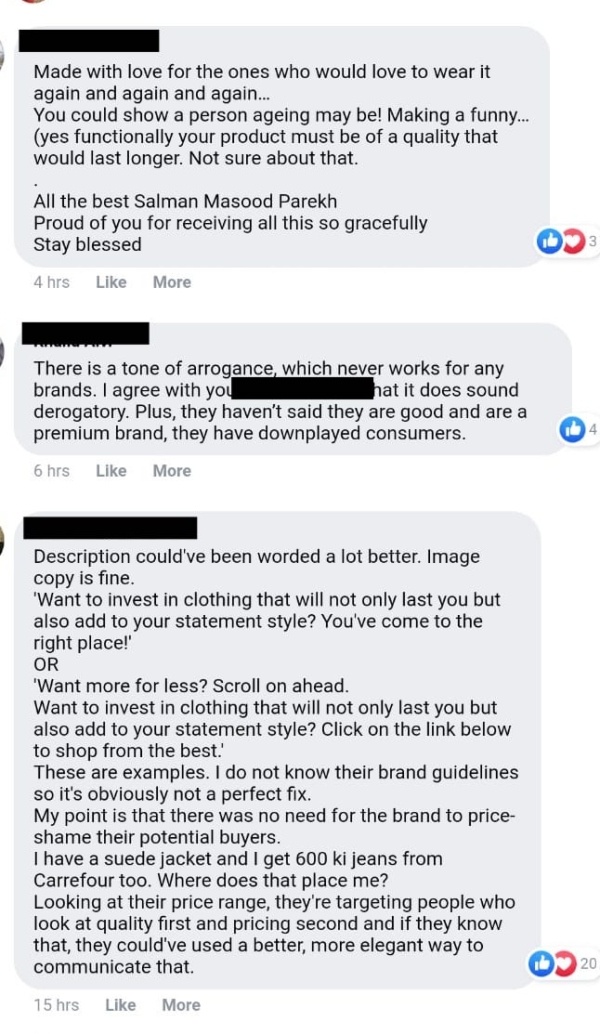 There's more: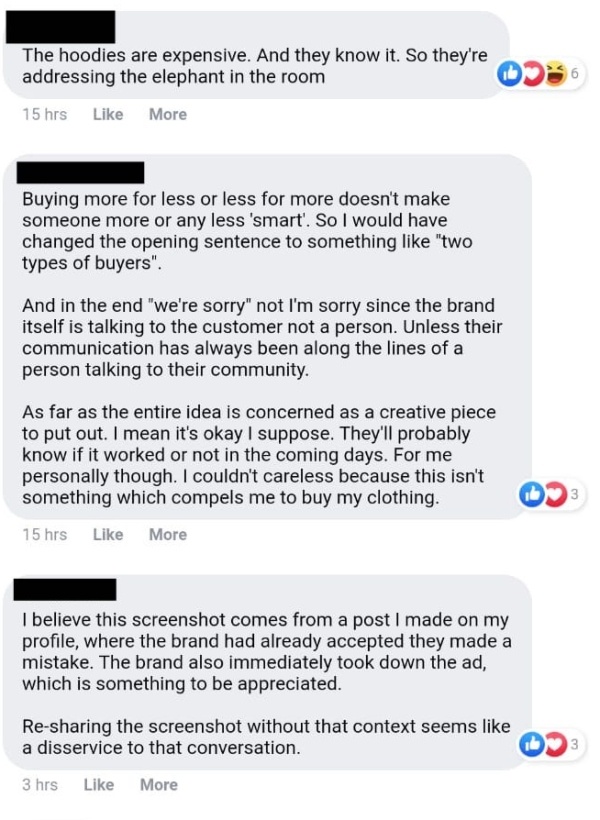 Stay tuned to Brandsynario for the latest news and updates.