Khaadi CEO, Shamoon Sultan, has taken the brand to new levels. In achieving heights, you of course have to come across people who would attempt to pull you down. But how you pitch those heights is a whole different matter. And in such a step, Shamoon has gathered quite some trolls to have a go at him.
Read More: 3 Times When Khaadi, Generation And Elan Hired Dark-Skinned Models
Khaadi – CEO Shamoon Sultan
The CEO Khaadi took to his personal Facebook account sharing a heartfelt message appreciating his Khaadi team and cheering them on the achievement. The message read, "Khaadi and its team are about to change the game of customer experience and Retail shopping in high street fashion."
He said that they had done it before and they were ready to do it again. According to the statement, he wanted people to mark their calendars for December 2021; that the new journey will be grand as there will be no going back.
The post further read:
"The new Dolmen store opening this coming weekend will be my most significant achievement, and I could not have done it without Khaadi and its team. Ready to put this store next to any international high street brand and win on the retail experience and product design."
If this wasn't enough, he named some top brands saying that he accepts their challenge. The brands included: Zara, H&M, Uniqlo, and Mango.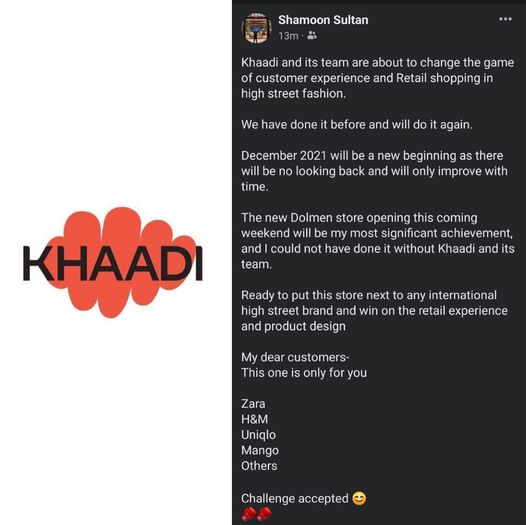 Trolls fastened their seatbelts
As he signed off with two words, 'challenge accepted', it became as clear as sky that Pakistanis will be ready to make fun of him. And the fun did indeed begin. People took a screenshot of the post and published it on their portals giving the trolls an arena to perform and they weren't too wrong either just by the way. The vocabulary used by the CEO could have anyone responding this way.
One such Pakistani said that the tone of the statement seemed like Shamoon was opening a store outside Pakistan.
Meanwhile, others hinted at how Khaadi could focus more on the declining quality of the product than the retail experience.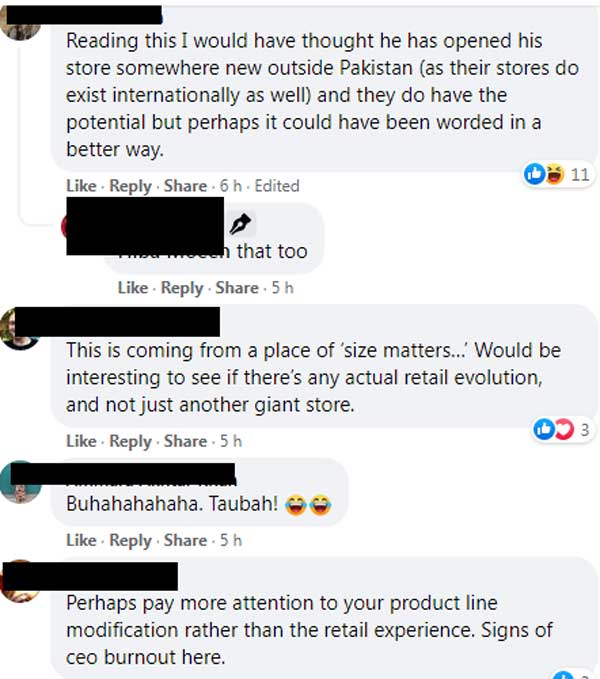 Read More: Khaadi CEO Shamoon Sultan Talks About the Retail Sector Amid COVID-19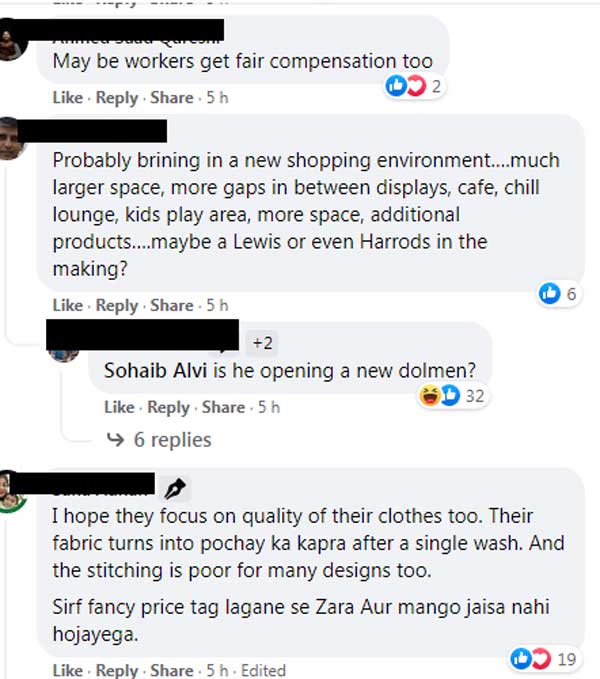 There were some who spoke in his favour too, though. They commented on the hardworking nature of him and his team. But the question is not whether the brand focuses on effort or not, is it? The question is of the vocabulary or rather tone of the post which makes one think that the CEO may be opening doors in Hollywood probably.
Well, to what extent do you agree with the trolls?
Stay tuned to Brandsynario for the latest news and updates!