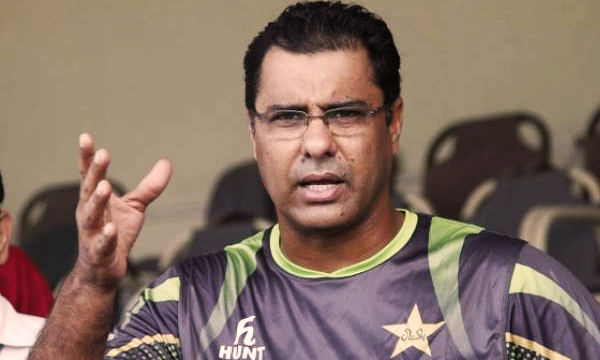 Pakistan's head coach Waqar Younis resigned on Monday weeks after his team's humiliating exit from the World Twenty20 tournament at the group stage.
The 2009 champions had been widely blasted by fans following a lacklustre performance with just one victory against lowly ranked Bangladesh and big losses to India, New Zealand and Australia.
"I am resigning from my post today with a heavy heart," he told reporters in Lahore.
Referring to a report written in the aftermath of the World Twenty20 in India that was widely leaked in the Pakistani press, he added: "I want my recommendations to be implemented. They were not acted on when I first made them in 2015."
The 44-year-old took on the job for the second time in 2014, having previously held the post in 2010-11.
He formed a formidable partnership with Test captain Misbah-ul-Haq to lift the team to number two in the Test rankings late last year, a spot they had previously attained in 2006.
The fast-bowling legend failed, however, to reverse Pakistan's slide in the game's shorter formats, with the team ranked a lowly seventh and eighth place in Twenty20 and one-day internationals respectively.
In his leaked report, Younis criticised the Pakistan Cricket Board's decision to not give him a say in the selection process and blasted the captaincy of Shahid Afridi.
"We lost to New Zealand, (the) Asia Cup and the World T20 due to poor captaincy. Over several occasions, I had made it clear that Shahid Afridi was not performing with the bat, ball or as a captain but I was not listened to," he said.
He added: "I had made a lot of recommendations after the 2015 World Cup, including sending some boys back to first-class cricket for at least a season so they can regain their hunger for the game and rethink their approach and attitude to play for Pakistan, but no recommendation was implemented."
Pakistan's early exit from the World T20, which the West Indies won on Sunday, prompted a wave of criticism in the cricket-mad country, with widespread calls to revamp the country's domestic structure.
Fast-bowling legend Wasim Akram said the team had been exposed in all departments and were miles behind their competitors.
"What we have here is the best lot that was available in Pakistan. They are the cream. The problem is that most of them aren't world class and for that I blame our system, which is extremely faulty," he wrote in The News.
On Sunday Shahid Afridi stepped down as Pakistan's T20 captain but vowed to continue as a player.
Like Younis, 36-year-old Afridi was appointed to his post in 2014, but suffered a slump in both his batting and bowling.