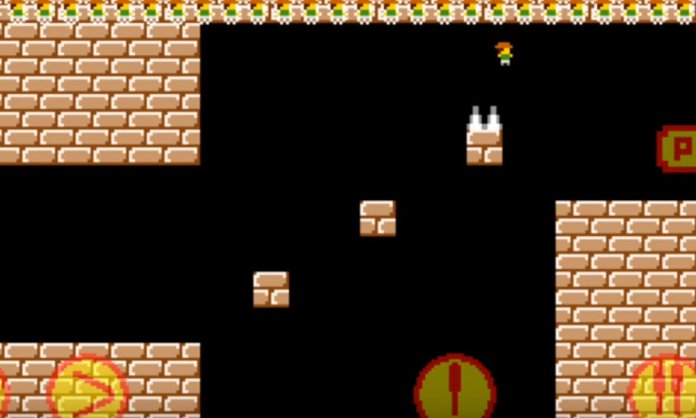 For those who are mobile game enthusiasts, a good challenge is what a person looks forward to from the game. Winning and finishing the task is the ultimate goal.
However, what would a person do if a game would be so difficult that nobody could conquer it? A recent video has been circling around the internet that shows how difficult this new mobile game is.
The video first caught virality over Twitter after it was shared by Steve Noah! It has been known to annoy people, viewers are asked to watch it at their own risk! You may end up throwing away your phone in anger.
Watch the hilarious video here!
No idea what this game is called, but whoever made it, is the devil. pic.twitter.com/Ec98aGXSDD

— Steve Noah (@Steve_OS) January 24, 2018
The game will remind you of an all-time classic the Mario Brothers which was the best thing ever in the yesteryear! However, after watching the entire video you would know how much Trap Adventure 2
If you're curious about what this game is called, we did a little research about it. Trap Adventure 2 is the name of the game and the application is available for download from iTunes on iOS devices.
The game is known as the 'Hardest Retro Game!'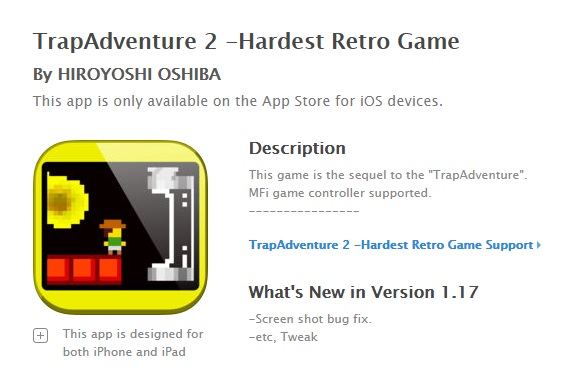 The reactions to the video are absolutely hilarious! Here's what people have to say after watching the short clip: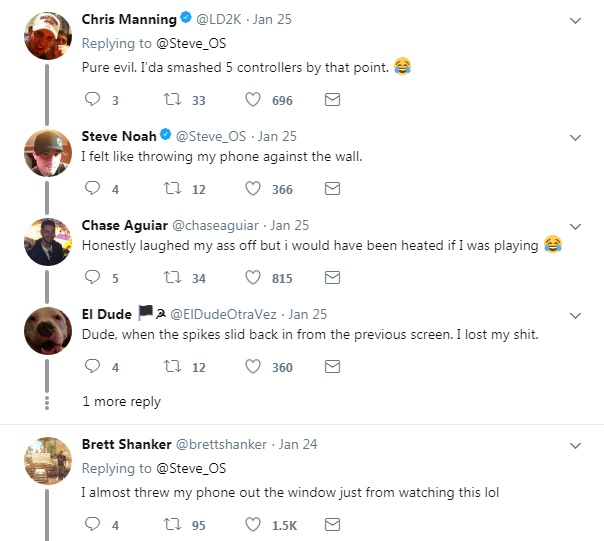 Looks like playing the game would result in a lot of crashed phones!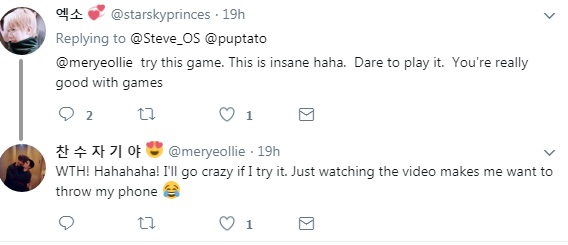 Actress Julie Ann Emery also had a lot to say about the video!
This is awful. I can feel myself wanting to throw my controller just from watching it. (Which of course I have NEVER done in real life…or Halo life….or….👀

— Julie Ann Emery (@julieannemery) January 25, 2018
Seriously. Whoever designed this is sadistic.

— Julie Ann Emery (@julieannemery) January 25, 2018
The video also caught the attention of famous Game Grumps animator!
— Ross O'Donovan (@RubberNinja) January 26, 2018
Oh! The utter shock this video gave people!
— David Burch (@David_wrtype) January 24, 2018
We have to admit, it did remind us of the annoying Flappy Bird too!

Have anything to add to the story? Let us know in the comments below.
Stay tuned to Brandsynario for latest news and updates.