The harassment cases continue to rise and become even more absurd. Recently, a senior officer of the parliament has come under fire for being a harasser and has been punished as well. Here's why the senate officer got suspended and why it's a big deal:
What Happened?
The Chairman of Senate, Sadiq Sanjrani suspended a senior officer of the parliament, yesterday. The cause of suspension was allegedly harassing a woman in Islamabad. The suspended and guilty officer has been identified by the media as Rana Azhar.
Read more: Punjab Police To Set Up Anti-Women Harassment & Violence Cell
Azhar is an 18th-grade officer and is also associated with the legislative branch of the upper house of the parliament. These details show that the suspect in question is an officer of high regard, educated of course, and also powerful. It reflects how men in power continue to abuse with shamelessness. The woman shared that she came to use an ATM and Rana Azhar started making a video of her. When she confronted him he made a run for it. The video clearly shows his face and clothes from the day. 
Read more: Lahore To Get Its First Anti-Women Harassment & Violence Cell
What Action Has Been Taken Against Him?
The chairman of the Senate has ordered an inquiry into the matter. The inquiry happened a day after a video of Rana Azhar harassing a woman went viral on social media. The power of social media has once again saved the day and the woman who was harassed in broad daylight has been heard.
In addition to that, the police have also registered an FIR against Rana Azhar. 
Building Confidence Where It Matters
Rana Azhar was only confronted by the law, police, and repercussions because this woman was brave enough to speak out. Moreover, a passerby must have made a video of the incident which highlights how obviously Rana Azhar must be making the woman uncomfortable. In such instances, it is always better to intervene rather than film the incident, however, video evidence is a powerful tool indeed.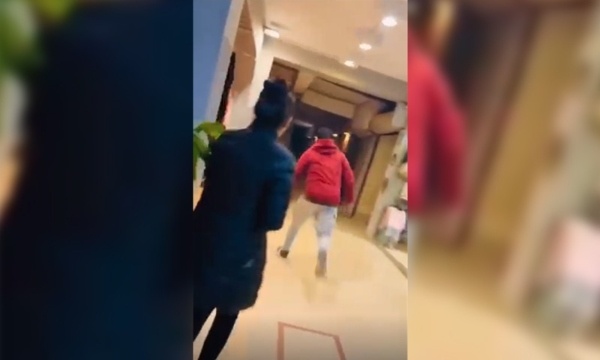 Law requires proof. As problematic as the reasoning may be, the video acts as proof and also cemented the woman's words and complaints. This is important because it shows if women's confidence is built and they are encouraged to report such instances, change can be initiated. An example is being made out of Rana Azhar which will ensure this does not happen again.
Stay tuned to Brandsynario for the latest news and updates.