A video has caught fire on social media for reasons you can never get accustomed to. The video shows Prado cruising through the highway where the people in the car are throwing money out of the window.
Car Or Cash On The Roll?
The money got moved literally in this case where the passengers are having fun while throwing money out of the window. Initially, ten rupee notes were thrown out. Later, hundred rupee notes were thrown out of the car which tempted many to make a stop to collect some.
Meanwhile, with highway accidents not being uncommon anymore, such acts are a recipe for disaster. Following driving rules is one thing but going bonkers on the road can cause major accidents on the road – that too on a busy highway.
Here's a look at the video below:
https://www.facebook.com/watch/?extid=CL-UNK-UNK-UNK-AN_GK0T-GK1C&mibextid=1YhcI9R&v=205166052122797
Read More: Food Wastage In Detergent Commercials: Can We Opt For Responsible Advertising?
Public Reacts To The Video
The public's reaction to the video has been conflicting. From commenting about black money to sharing their views about the class gap which is getting bigger and bigger with the ongoing financial crisis. Netizens shared their two cents about the scenario.
Here are some of the comments from the post: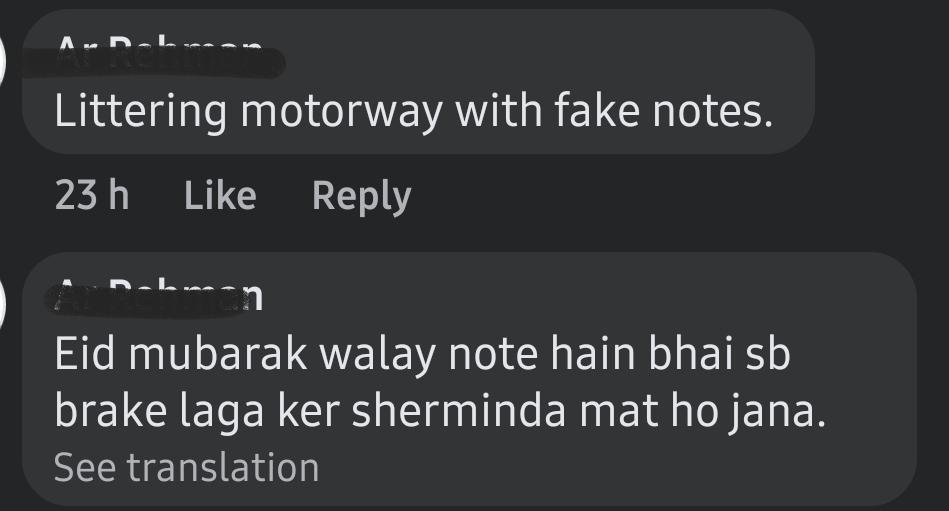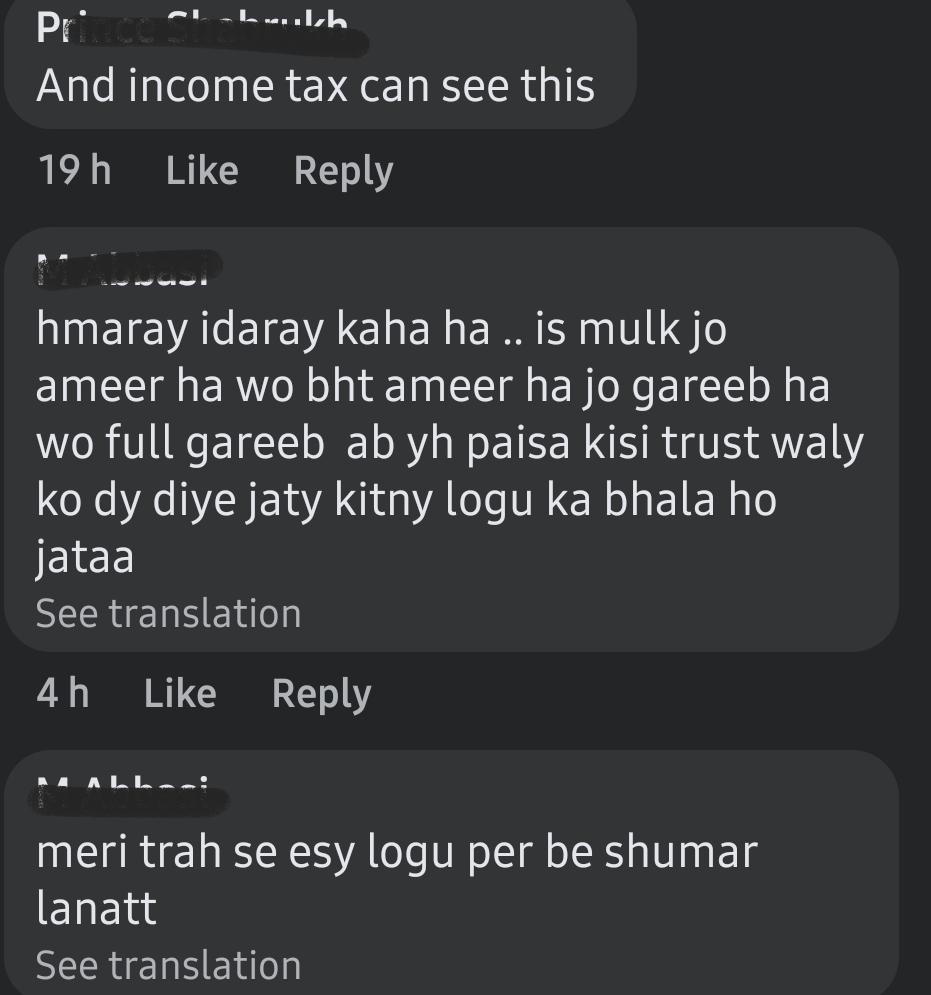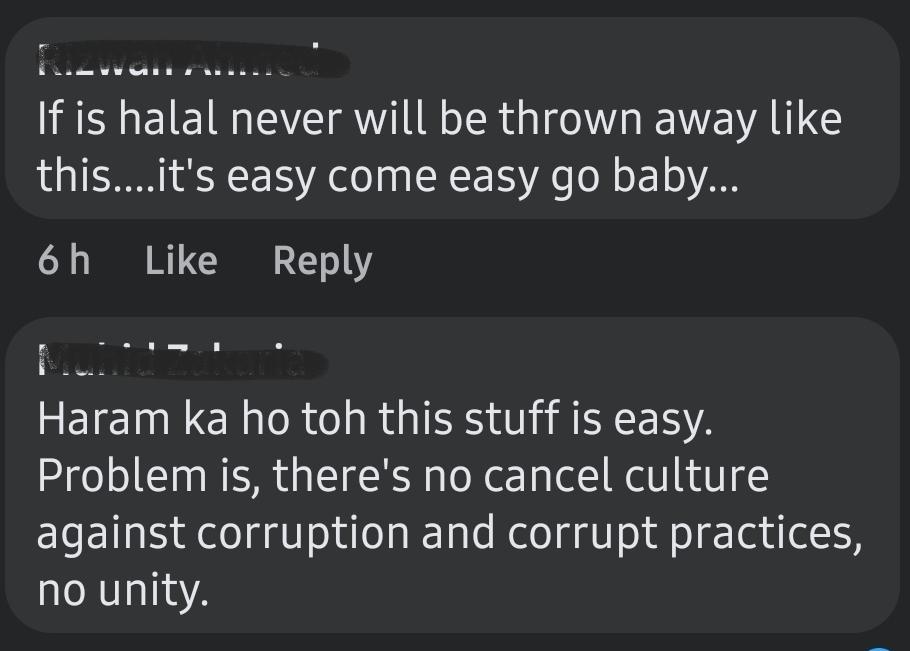 Read More: Saboor Aly's Birthday Pictures Going Viral For Being 'Indecent'
Meanwhile, netizens mentioned that the notes are fake and that those who were thinking to stop the car to gather some would only have made a fool of themselves. Despite the ongoing comments such an act only depicts the lack of sense our public has in general. Not to mention the ability to acknowledge our wrongs and try to take responsibility for the wrongful acts.
What are your thoughts on the current video? Share your views in the comments below.
Stay tuned to Brandsynario for the latest news and updates.