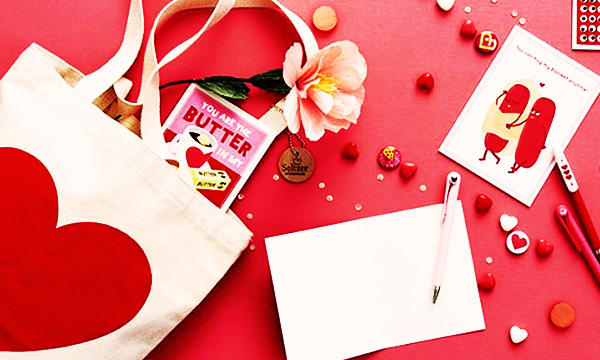 Get ready to forget Monday Blues with Sunday Reds coming up. It's that time of the year when stars in the sky, scarves around necks and home pages of websites go red! Though Saad Haroon says it's difficult to be single in Pakistan, having a loved one is equally tough with Valentines Day around the corner. The only question circling your brains is what to get for your loved one!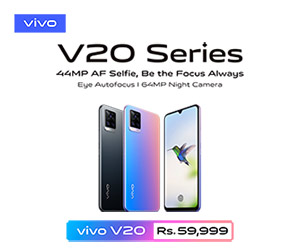 To save you the hard work here's a list of the top 5 online Pakistani stores to check out for the best Valentines Day deals for your loved ones.
1. Kaymu.pk
With its #KhareedoMagarPyarSe (Translation: Shop But With Love) tagline making the rounds, Kaymu is offering 25% off on its pre-booking gift service – order now and have it delivered to your loved one on the big day! Kaymu has also introduced a gift guide for the confused – even those with limited budgets.
Among gift ideas are fashion accessories, gadgets, and electronics for him and her, as well as bundles (of joy!) of perfumes chocolates and flowers that are easy on the pockets.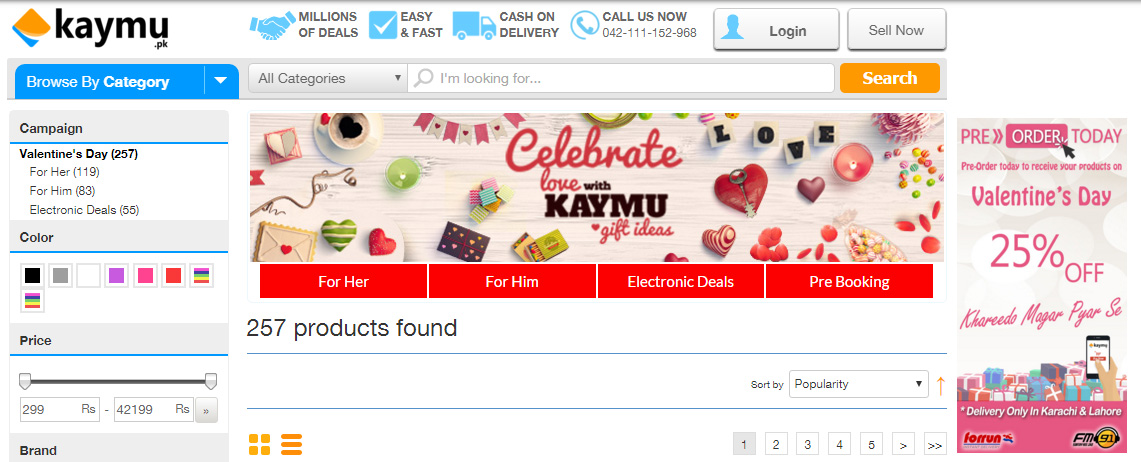 Confused what to get? Click here for Kaymu's Valentine's Day collection!
2. Umall.com
Ufone's Umall is offering young lovers to Be Valentine's Day Ready this V-Day with discounts up to 65% on items listed on the online store. While the range of products 'For Him' are shirts of all colors, gifts 'For Her' have all kinds of accessories that are bound to make her happy!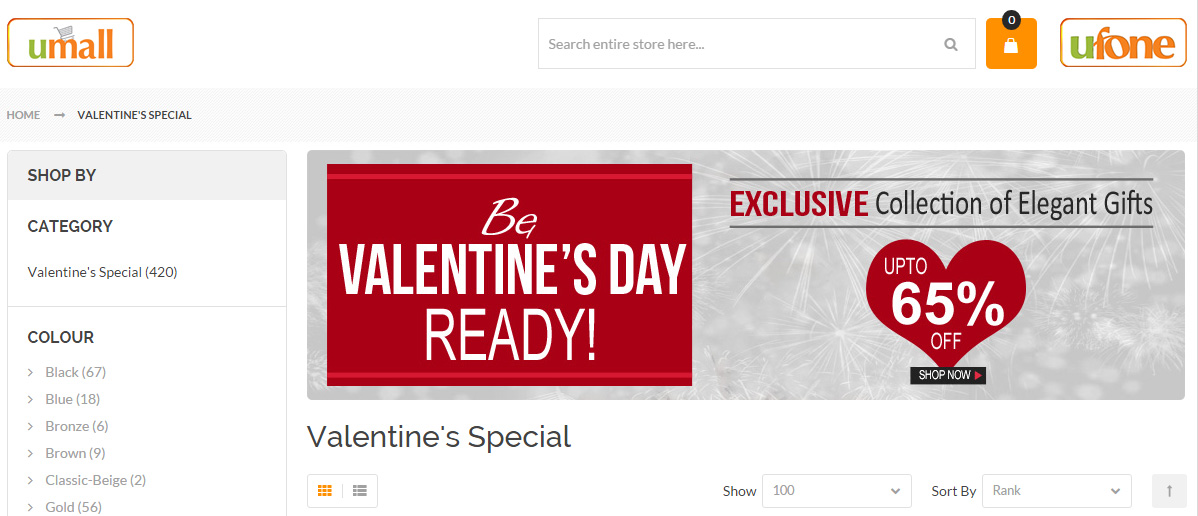 Head here to find Umall's Valentine's Day deals.
Valentine's Day 2015: 5 Best Places to Order Online Gifts in Pakistan
3. Daraz.pk
Daraz. pk is also keeping Valentines day alive with a beautiful product range from accessories to cosmetics to chocolates to baskets of love.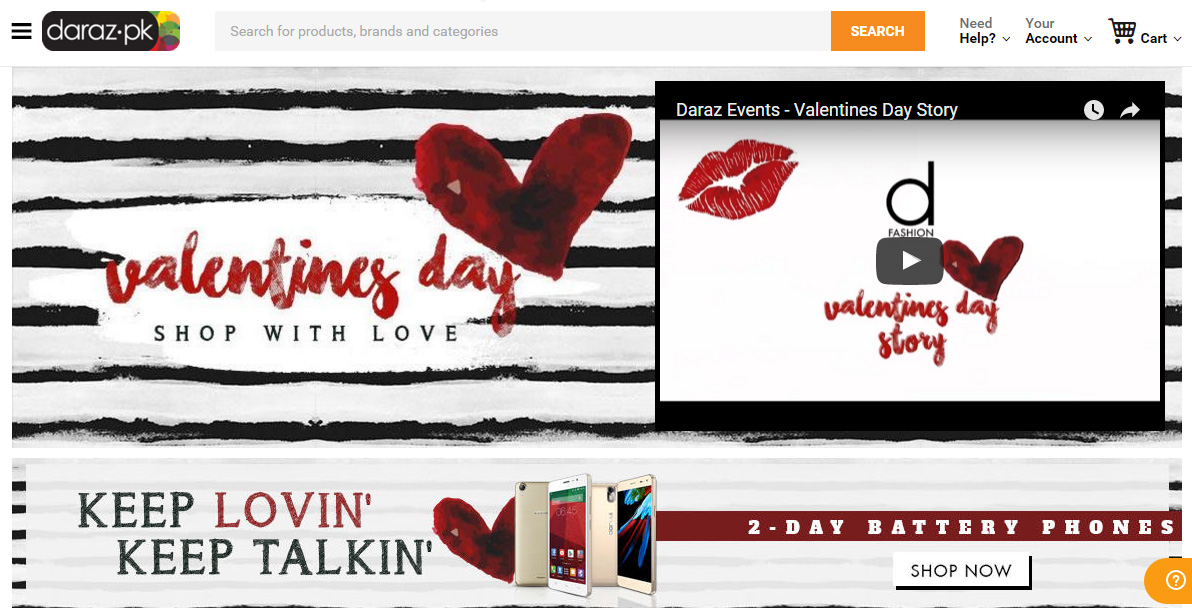 For the complete range of Daraz's Valentine Day range, click here.
4. Yayvo.com (by TCS)
Formerly known as TCS Connect, Yayvo offers premium and branded items on its online store. Yayvo does indeed have a wide variety of products, from some of the most well-known brands on sale, and promises you the perfect gift for your valentine at just the right prices.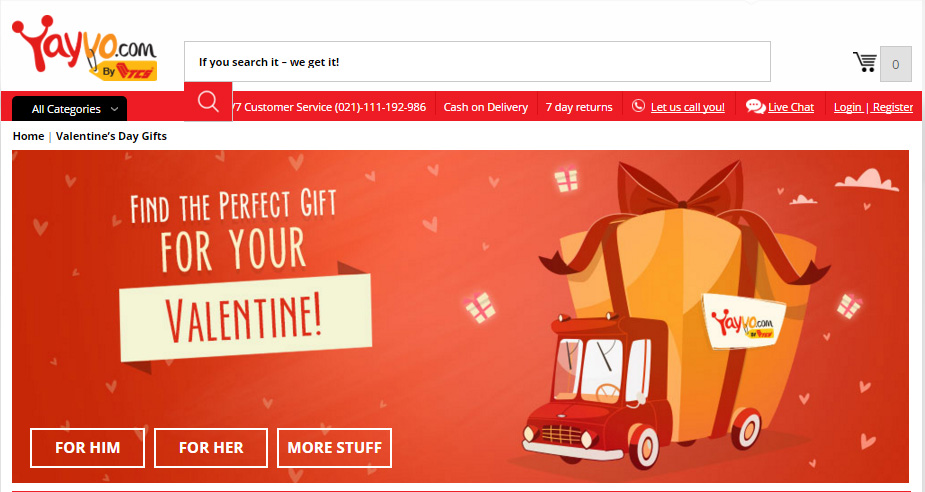 You can check them out here.
5. Tohfay.com
Tohfay keeps things traditional with flowers, cakes, teddy bears, chocolates, and candies, this time around. It saves the day for those out of the country as people living in any part of the world can send in floral bouquets, chocolate candies, even fruits and Mithai to surprise their beloved ones and make them feel special.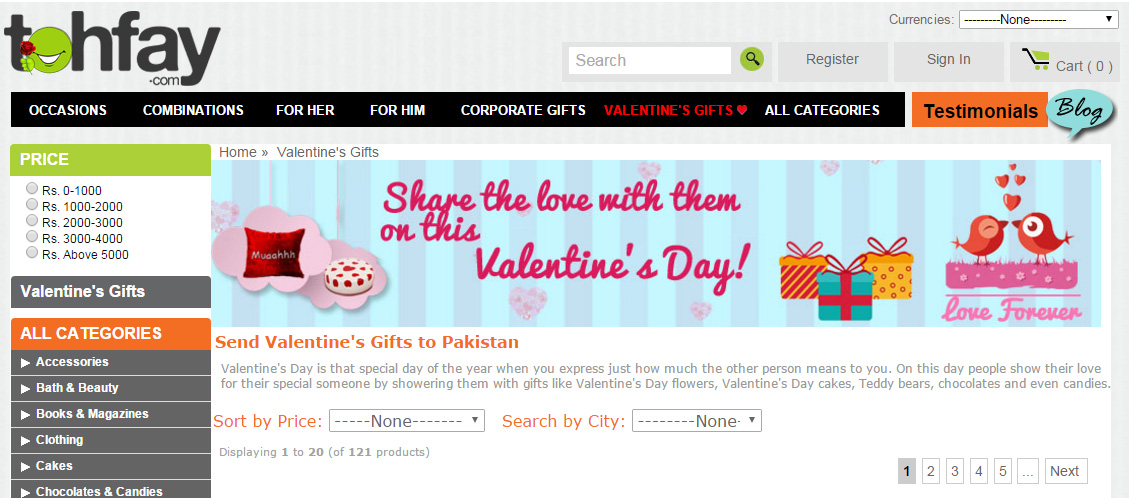 Check out their complete range here.
Stay tuned to Brandsynario for more updates!