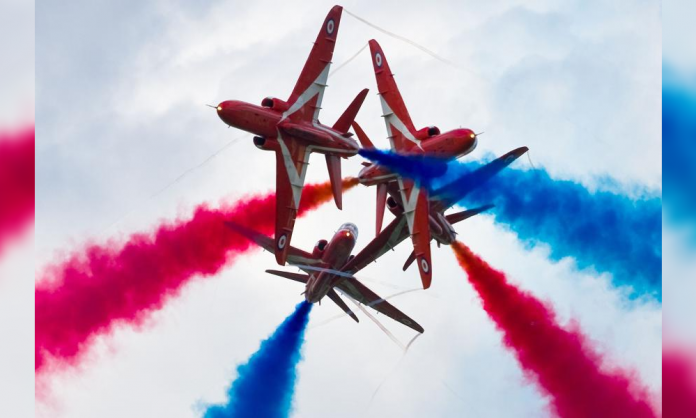 The internationally acclaimed Red Arrows aerobatics team of Royal Air Force will be painting the skies of Karachi red, for the first time in the history of Pakistan as they will present a mesmerizing air show at Sea View.
This display is to mark 70 years of friendship and alliance between the United Kingdom and Pakistan.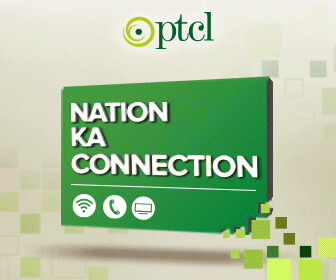 Don't miss UK Red Arrows 1st display in Pakistan for 20 yrs over skies of Karachi. With PAF. A celebration of #UKPak70. Oct 5. @rafredarrows pic.twitter.com/7K6FtJOUx5

— Thomas Drew (@TomDrewUK) October 3, 2017
Counting down to the #redarrowstour to Pakistan. 2 days to go. #UKPak70 pic.twitter.com/TJZXb5r41Q

— UKinPakistan🇬🇧🇵🇰 (@ukinpakistan) October 3, 2017
The Red Arrows is one of the world's premier aerobatic display teams. Its members are considered to be the public face of the Royal Air Force. The team comprises of more than 120 personnel, including pilots, engineers, and essential support staff. Together, they display their capabilities with utmost finesse.
Very cool! Spectacular performance by @RoyalAirForce @rafredarrows #RedArrows team over #Doha. Thank you @AjaySharmaFCO & @ukinqatar pic.twitter.com/8VHzvTiMkP

— Chargé William Grant (@USAmbQatar) September 30, 2017
Brilliant engineering+amazing teamwork+matchless moves= @rafredarrows. Beautiful aerobatics by #RedArrows. #RedArrowsinQatar #doha #Qatar pic.twitter.com/9Nac9dOFky

— Noufal Yaseen (@noufal51) October 1, 2017
The public event is scheduled for 5th October and will start at 01:30 pm.
Besides Red Arrows, JF-17 Thunder would also display breathtaking maneuvers during the show.
Stay tuned to Brandsynario for more updates.