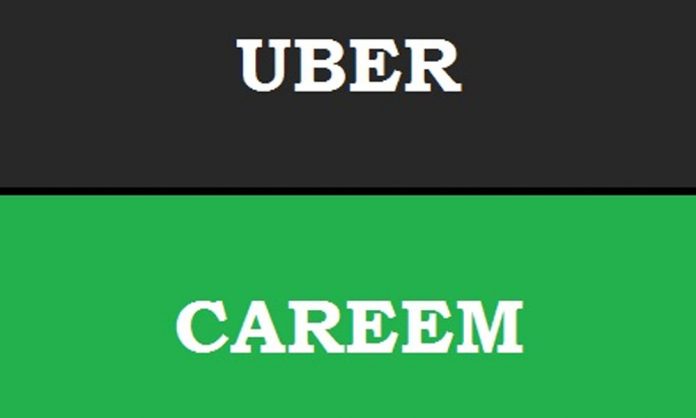 Update: According to the latest update, Uber is in the final leg of talks to acquire its ride-hailing service rival Careem.
Reportedly, the deal is about to be sealed officially sometime this week for a whopping $3.1 billion.
Furthermore, it is being told that Uber will pay up $1.4 billion in cash and remaining $1.7 billion in convertible notes for Careem. These notes will be convertible to Uber Shares at a price equal to $55 per share.
Spokespersons form both the companies have not commented on the matter as of yet.
---
According to Bloomberg, Uber is in early talks to acquire Dubai-based rival Careem. The report furthermore claims that the deal will expand Uber's operations in the Middle East.
If Uber does take-over Careem Networks FZ, it would be for a whopping price-tag of about $3 billion.
As per the report, the negotiation is currently going no, no final decision has been taken as of yet. Both Uber and Careem representatives have declined to shed more light upon the deal.
Previously, the news of the acquisition had surfaced as speculation that Uber is eyeing Careem's network.
In an email notification, Careem stated:
"We believe the consumer internet opportunity in the region is massive and untapped. In the last couple of years, the rest of the world has begun to embrace this opportunity and we have been approached by multiple strategic and financial investors. Our ambition remains to build a lasting tech institution from the region."
According to the report acquiring, Careem would be a departure in strategy for Uber.
---
---
Earlier, back in June, the ride-hailing giants were in talks to unite their Middle Eastern services in a bid to resolve cost rivalry.
Reportedly, Uber wanted to own more than half of the merger and also considered the possibility of buying Careem at that time.
Meanwhile, the Japanese multinational SoftBank, a major stakeholder in Uber, has created an avenue of merging Uber with other ride-hailing services across Asia.
Next year, Uber will be going public and is looking for growth avenues while battling cut-throat competition in the ride-hailing industry.
Founded in 2012, Careem has grown quickly over the years. It has reached 1 million drivers spread across fourteen countries by early September this year.
Many might not be aware, but Careem acquired an app for listing and ordering restaurants called Round Menu.
Later in July, the company announced its plan to launch a food delivery service to compete with UberEats platforms.
The gossip of these two giants 'tying the knot' has been in the air for long. Will their union ultimately happen, let's wait and watch!
Here's How You Can Get Free Rides & Exclusive Discounts Via Careem
Stay tuned to Brandsyanrio for more updates.