The capital has become notorious for blood-chilling cases of harassment as of late. After Noor Mukaddam's case that happened in the heart of the city, these "small" cases of harassment should also be paid attention to. Now a woman has been made uncomfortable and scared whilst driving and no one should have to go through that. Here's what happened:
The incident
A woman was driving and minding her business in Islamabad when two guys on a motorbike started chasing her. They then repeatedly tried to get close to her and upon establishing proximity, showed her the middle finger. It appears the woman was with other people in the car too and hence, managed to make a video. 
The two boys look menacing and are dangerously speeding to get close the said car. They keep showing the middle finger as if they recently learnt about it and think this is something that impresses girls.
We are not gonna bear this behaviour! Girls are not even safe inside their cars. This is not something to ignore. This is no fun ! this is harassment !! #islamabadexpresshighway #saynotoharrasment @RwpPolice @Aasifiqbalpak @hamzashafqaat @dcislamabad pic.twitter.com/3va4Mg0qLP

— Palwasha Afraz Abbasi (@Palwashaabbasii) January 3, 2022
Driving Alone
Driving alone is a burden for many and it's also the most enjoyable thing for many. However, in our country, it is a privilege for women. Driving alone means that one has to be more alert than normal to constantly check whether someone is following you. To constantly note whether a motorbike is starting to come too close to you.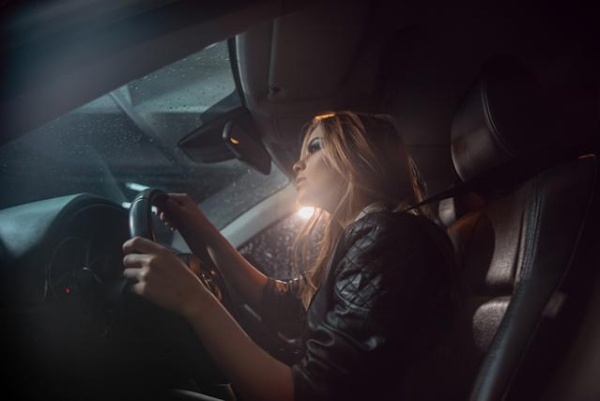 There have been many incidents with close family and friends where something as meagre as a traffic light has saved their life. For women especially, such incidents make them afraid to be on the roads on their own.
Read more: Why Did Atif Aslam Leave An Event In Islamabad Midway Performance?
What Are People Saying?
Of course, people are enraged. Some because they have experienced something similar themself while others are angry because this is horrifying to say the least. Have a look at what they said:
Hold up?

Why is audio muted? How do I know these guys are actually not reacting to your idiotic driving.

That looks more like a roadrage than harassing women!

Please come back with more info, we don't want to destroy people's lives over a lie

— Adam (@Pedagogical_313) January 3, 2022
Aisi chitrol karen inki ke inki saath naslen yaad rakhen 😠

— Asma Ali Zain (@asmaalizain) January 3, 2022
I am sorry but it happens both ways. I've seen privileged women in their SUVs driving over biker men. This is not a women issue rather a morality issue which the likes of you are actually fuelling. You want this to stop but don't want modesty.

— Abdul Malik Sardar (@the_real_AMS) January 4, 2022
Is There Hope?
While the video is going viral and the police can look into it because of its virality, it is unlikely that they will be caught. Yes, their faces are in the camera but it'll take long before they're actually caught, and even then, will barely be punished. Here's to hoping women are safe as they commute.
Read more: [Video] Senate Officer Gets Suspended After Harassing A Woman In Islamabad
Stay tuned to Brandsynario for the latest news and updates.