April 17th, 2020: Toyota Pakistan has taken out an official statement on its official social media.
According to the notice, the brand talks about how the entire world is battling against the novel coronavirus and how the term "safety" has become of high importance.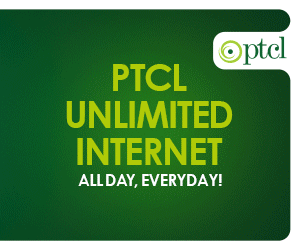 Following the orders of the government, Toyota closed down its factories to respect the lockdown to keep its employees and those around them safe.
Moreover, due to the international economic conditions and fluctuation of the FOREX index, they had to regretfully increase the prices on their vehicles and products.
The notice further reads:
The new prices will not affect any full payments made however if a customer requires a refund, they may approach our customer assistance center (cac) which will process a complete refund without any penalties or refunds.
---
---
April 15th, 2020: Toyota Pakistan a.k.a Indus Motor Company has increased its prices for its vehicles. The variants that have been impacted with this decision are the Toyota Yaris, Toyota Corolla, and IMV variants.
The reason the manufacturer has given behind the surge in prices is the surge of the Dollar against the Rupee. Furthermore, there was an increase in the CKD cost and the cost of local parts.
IMC vendors have also witnessed an increase in prices, hence the automotive giant had to hike its prices from Rs 100,000 to 500,000 depending on the variant.
According to the reports, the newly launched Yaris' base variant, 1.3L GLI MT, has increased by PKR 120,000, meaning the ex-factory price of the base model is now PKR 2,469,000.
Moreover, the top-of-the-line variant's price has increased by PKR 150,000. A new 1.5L ATIV X CVT now costs PKR 2,959,000. The 1.6L Toyota Corolla has witnessed a hike of PKR 110,000 and now stands at PKR 3,159,000. Whereas the Corolla Altis Grande CVT has increased by PKR 200,000, and now stands at PKR 3,899,000.
The price of the Toyota Hilux Revo has increased by PHR 300,000. Revo V AT is now at PKR 6,549,000 while the base model, Revo G MT now costs PKR 5,899,000. The Toyota Fortuner has also seen an increase in value by PKR 400,000 for base variants and PKR 500,000 for top-end variants.
Toyota Price List April 2020
Stay safe and stay tuned to Brandsynario for more news and updates.