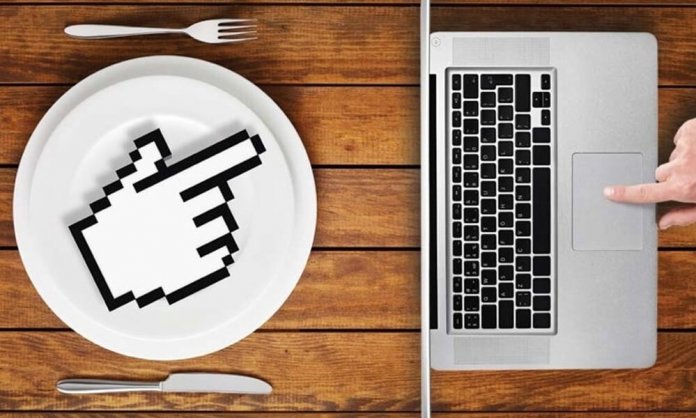 3Do you ever feel like not leaving your room, let alone dressing up all nice, to have a scrumptious meal from the finest restaurants in town? Well, that's when online food delivery sites come in handy, that bring you food whenever and wherever you want!
The culture of ordering food online is gaining popularity with each passing day and the number of food delivering apps has also increased. From a wide list of restaurants in your city, these apps provide you with proper details about the menu and also, offers discount deals from time to time!
Here Are Some of The Most Popular Food Delivering Apps That You Rely Upon When It Comes to Your Food!
Foodpanda
Foodpanda was there when the concept of ordering food online came to Pakistan. Since then, it has been the most trusted site when it comes to having your mouthwatering food delivered at your doorstep.
The easy-to-use app offers a great deal of information to the users and you can track your order once it is placed. You can also avail discounts from your favorite eatery and as its tagline says:
"It's the food you love, delivered!"
Eat Mubarak.pk
Eat Mubarak.pk is yet another reliable option for the foodies have to calm their cravings. It provides a detailed information about the listed restaurants and being a "review based" platform, it welcomes the users to share reviews and rate their experience.
Bykea
Out of various other things you can have delivered via Bykea, food is one of them. Once you have placed your order, your rider will deliver your freshly prepared meal right on time and you won't have to crave for a long time!
Home Chef.pk
It is a home-based startup that delivers food to your doorstep from different eateries and also, from the best home-based chefs in the city. It offers pre-ordering of homemade food from 100+ chefs in Karachi.
Eat 360
Eat 360 promises to deliver your order right on time with the best quality and many discounts offers. From Sushi to your favorite desi dishes, you can order food online at any time and hence the name, Eat 360!
6. Supermeal.pk
Supermeal.pk allows you to choose your meal of the day from a wide variety of restaurants with super amazing deals. Its real-time tracker helps you keep an eye on your order until it finally gets delivered to you!
What's your most trusted app when it comes to ordering your food online? Let us know in the comments below!
Stay tuned to Brandsynario for more updates and news!