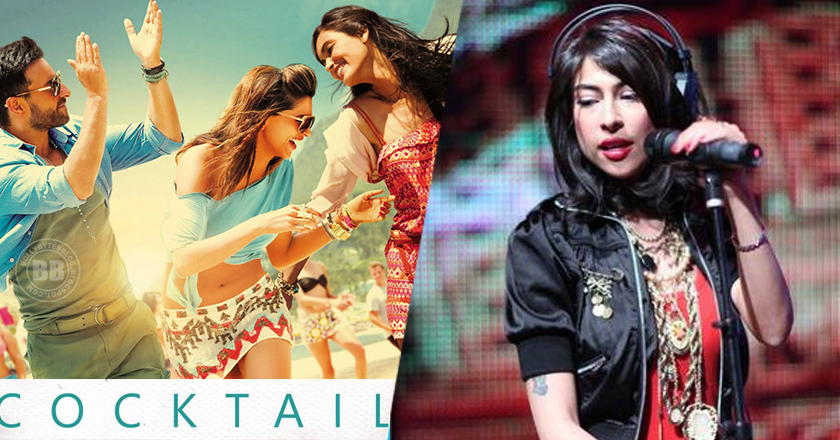 Back in 2007 when Live from Abbey Road graced our television screens, it was all anyone could talk about. The likes of Snow Patrol, John Mayer, The Killers, Gnarls Barkley, Dave Matthews and countless others were right there on our television screens, performing live every week or so. It was heaven for any music fan.
Fast forward to eight years and Coke Studio made its debut on Pakistani channels after a highly successful stint on MTV Brazil with Estúdio Coca-Cola. Instantly, it made a splash in the nation with its musical fusions of east and west.
  Image Courtesy: Coke Studio
When it comes to artists performing, nothing beats watching them live. Since its launch, Coke Studio Pakistan has not only helped in reviving our slowly dwindling music industry, but has also helped in bringing fresh faces and singing voices to both national and international audience.
Consequently, Coke Studio gave a big boost to Pakistan's music scene, so much so, that several tracks that have been sung as part of the show featured in successful Pakistani as well as Indian films.
Here is a list of some of the highly popular Coke Studio Pakistan songs that made their way into soundtracks of various soundtracks.
Alif Allah (Jugni) by Arif Lohar & Meesha Shafi
Season:  Coke Studio Season 3
Year of release:   2010
Movies featured in:  Jugni, Cocktail, and Diary of a Butterfly
Movie version by:  Arif Lohar and Meesha Shafi (Jugni), Arif Lohar and Harshdeep Kaur (Cocktail), Arif Lohar (Diary of a Butterfly)
Meesha Shafi, who rose to fame with her various acting stints in Pakistani dramas and films such as The Reluctant Fundamentalist and Waar, made her singing debut with Pakistani band 'Overload'.
However, her rock star career took a really big turn when she featured in the third season of Coke Studio and performed alongside Punjabi folk singer, Arif Lohar. The song Alif Allah (Jugni), which is heavily influenced by the work of 17th century Sufi poet Sultan Bahu, till now remains one of the most popular songs from Coke Studio.
Chal Diyay by Zebunnisa Humayun Bangash & Haniya Aslam ft. Javed Bashir
Season: Coke Studio Season 2
Year of release: 2009
Movie featured in: Behadd
Movie version by:  Zebunnisa Humayun Bangash and Haniya Aslam
When you have some of the world's best musicians to work with, there is always a chance of your music becoming a hit too. Same is the case with the cousin duo of Zeb and Haniya, whose mesmerized the nation with their debut album Chup produced by none other than, Mekaal Hassan.
Making an appearance in the second season of Coke Studio, the duo made a further name for themselves with songs such as "Paimana Bitte", "Chup" and "Chal Diye". 
Chal diye was then featured in Hum TV's telefilm, Behadd that starred Fawad Khan.
Kangna by Fareed Ayaz & Abu Muhammad
Season: Coke Studio Season 4
Year of release: 2011
Movie featured in: The Reluctant Fundamentalist
Movie version by: Fareed Ayaz & Abu Muhammad
Ever since Coke Studio became a permanent fixture in our lives, qawwali has once again risen as the go-to genre of music for youngsters who had little or no interest in the category.
Fareed Ayaz and Abu Muhammad can be credited among several others for making qawwali a popular genre among the younger generation. Their performance of Kangna made its way on the adaptation of Mohsin Hamid's book The Reluctant Fundamentalist, garnering, even more, praise nationally and internationally.
Shakar Wadaan Re by Asrar
Season: Coke Studio Season 7
Year of release: 2014
Movie featured in:  Ho Mann Jahan
Movie version by: Asrar
Mahira Khan along with her equally gorgeous co-stars, Adeel Hussain and Sheheryar Munawwar might be the reason of Ho Mann Jahan's success. But no one can deny the fact, that the movie's must-dance-song for mehndi's, Shakar Wadaan Re is the reason the film gained popularity.
Asrar made waves when he first appeared on the show in 2014 and performed his debut tunes- Sub Aakho Ali Ali and Shakkar Wadaan Re.
Garaj Baras by Rahat Fateh Ali Khan & Ali Azmat
Season:  Coke Studio Season 1
Year of release:  2008
Movie featured in:  Paap
Movie version by:  Ali Azmat
In 2003 when this first hit the airwaves, Garaj Baras was all anyone could ever talk about. With the song making its way onto the soundtrack of Pooja Bhatt's movie Paap, it marked another era of Pakistani musicians marking their dominance in the Bollywood industry.
The song has since won several accolades not only as a single but also for its appearance on the soundtrack of the movie Paap. In 2008, Ali Azmat along with Rahat Fateh Ali Khan performed the song on the first season of Coke Studio.
Can you think of any more Coke Studio songs that made it to the silver screen? Share with us in the comments below.
Stay tuned to Brandsynario for more updates!