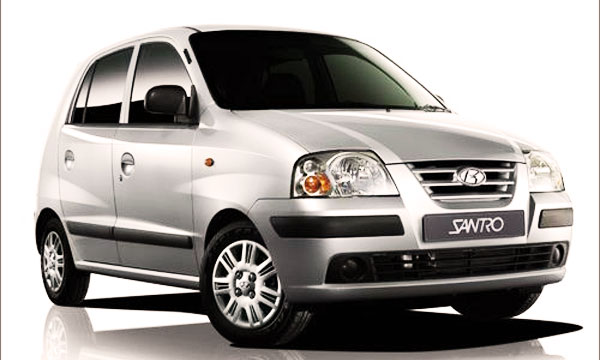 If you are willing to buy a car, affordability in terms of price and maintenance is on priority. In Pakistan, where middle class makes most of the population, people look for vehicles that, along with fulfilling their needs, are easy on the pockets too. The average income earners in Pakistan are likely to spend up to 10 lacs for purchasing a new inexpensive car, and automobile manufacturers cater to this specified target audience since we see a variety of reasonably priced cars running on the roads.
We have come up with a list of 5 best affordable cars in Pakistan, falling within the 10 lacs range.
1. Suzuki Mehran
The highest selling car in Pakistan, Suzuki Mehran is the number one choice for majority of the customers for over a decade now. This low budget car is best in terms of durability when running on uneven roads. Also, it is very cost effective in terms of fuel consumption and availability of spare parts.
Mehran is simplest by design, but gives better mileage (18 KM on highways & 16 KM in cities) and better resale to the owner. The exterior of Suzuki Mehran 2016 model has been modified with the addition of sun roof. The four variants of Suzuki Mehran having 796cc OHC engines are available at following prices in six different colors.
Mehran VX: Rs. 625,000
Mehran VX CNG: Rs. 695,000
Mehran VXR: Rs. 678,000
Mehran VXR CNG: Rs. 748,000
2. Hyundai Santro
Hyundai Santro is a car with a luxurious interior and metallic touch exterior at a very economical price. It is available in different models with slight variation of specs but the latest model Hyundai Santro Xing is a 1086 cc car with mileage 10-12 KM per liter. Priced at just PKR 675,000 this car is providing the best quality at a very low cost.
The interior and exterior of Santro Xing has been slightly modified; the safety features (crumple zones and child locks) have been added after testing. This particular aspect was missing in the previous models.
3. Suzuki Alto
The 660 cc Suzuki Alto is surprisingly one of the most searched cars in Pakistan since April 2015. It's high level performance with safety and comfort appeal to the customers are some of the highlights of the car.
The interior and exterior of the 2016 model of this car is smarter; with this improvement, it is undoubtedly the best combination of advanced and safe technology at a price tag of less than 1 million. The new 2016 model of Suzuki Alto is available around PKR 700,000, having mileage capacity of 37 KM per liter.
4. Daihatsu Cuore
With the metallic exterior finish and cutting edge features, Daihatsu Curore is a luxury available at a low price, imported from Japan's Toyota Indus Motors Company (Ltd). The latest 2016 model of Cuore is powered with 660cc engine that gives an excellent performance and mileage.
This car gives you a pure driving comfort and smoothly runs on all kinds of roads in Pakistan; the price ranges between PKR 800,000 to 1 million. Daihatsu Cuore is the best Japanese Imported car at a very reasonable rate.
5. Suzuki Cultus
Suzuki Cultus has been added to this list as it is just fractionally above the 10 lacs mark. It's bigger than Mehran and reckoned as the best family car available within this budget. One of the best features of this car is that the transmission is manual; however it can be changed to automatic.
The 1000cc Suzuki Cultus is a perfect combo of class and comfort to run smoothly on the roads. Introduced in 2007, it got a series of cosmetic upgrades in terms of exterior in 2013 and now with an engine upgrade, its latest model Suzuki Cultus Euro 2016 is available at a price of PKR 1,034,000 while the CNG Model is available at PKR 1,109,000. 
So which one are you buying? Let us know in the comments below:
Stay tuned to Brandsynario for more updates.