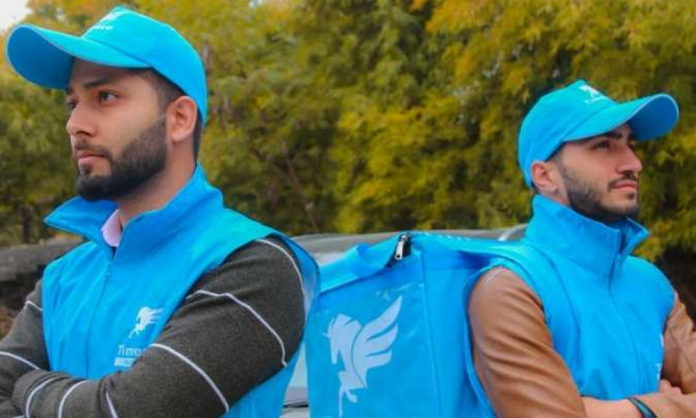 Some months back, news had surfaced that China will invest $600 million in Pakistan. The money was to be invested in different sectors, including transport.
In the midst of this, a Chinese tech giant, Timeasco, is set to launch wide-ranging operations in Karachi, including delivery and ride-hailing cab services. Furthermore, it was reported that Timeasco plans to invest $600mn in Pakistan.
The company will first set foot in Islamabad according to sources. It will expand Tatu Mobility operations in Karachi. Moreover, it plans to launch two services by month-end.
The company, however, claims that its services will be different from the already existing operators on a variety of fronts.
Tatu Mobility has already launched its online cab service in Islamabad and Rawalpindi with the name of Timesaco.

Tatu Mobility is going to start its operation in other cities as well. Tatu Mobility will start online cab service and digitisation of current transportation network in Pakistan. We are set to launch our service in Karachi this month. –Donald Li, founder and the CEO
Mr. Li shared that in the first phase of launching they plan on activating their online cab service and system. Later this year, they will introduce delivery as well.
When talking about opportunities in the Pakistani markets, Mr. Li said:
Tatu Mobility offers 97% share of earning to its drivers or captains of online cab service.

Other companies are offering 70pc to 75pc. We are facing competition but our focus is not just on the profit side; Tatu Mobility wants to restructure and digitize the current transport system.

In its initial phase, Tatu Mobility intends to invest $600 million in Pakistan and gradually investment will be increased based on the market.
But, experts still believe that besides facilitating private businesses in the area, a gap still needs to be filled with public sector transport service.
Chinese Services Company, Timeasco, would provide millions of jobs and businesses to women through different e-commerce platforms in six major cities of the country.

— Ray (@iKarachiwala) August 4, 2019
Earlier last year, PM Khan had attended the MoU signing ceremony between Double-star China, Daewoo Pakistan and the MSD Tire and Rubber Company.
This was also a $600m investment joint-venture project.
Through this joint venture, the company will aim to produce five to six million pieces every year, 2-3m of which will be for trucks and buses and 3-4m for passenger cars.
We will start with the trucks and buses segment because nobody is producing these in Pakistan and there is a growing demand. -Dr Xu Peng, Managing Director of InvestTarget
He added:
There is no local truck tire manufacture, and for passenger tires, we will aim for higher-end, radial tires which are mostly imported into Pakistan.
When asked about how they intend to develop a presence domestically, he told Dawn:
Daewoo is a very influential brand and working with them will be a good signal to the market that we are bringing a reputable brand. Last year, Doublestar (a partner in the consortium) acquired Kumho, the Korean company.

We are confident we will be able to develop the local market, curbing smuggling will be important and the government has to give us the protection we need.
While talking further about the economy, the premier told the public that the World Bank has improved the ease of conducting business placing it on the 28th points.
He took the moment to tell the companies how happy he was that China in bringing investment in different sectors in Pakistan.
Furthermore, while talking about Pakistan's economy, he added that the situation has become stable and back in control. He further said that this can be seen with a visible effect in the stock markets.
The PM took the moment to share that world institutions have acknowledged that Pakistan is headed in the right direction.
These include the Asian Development Bank, the World Bank, and the International Monetary Fund.
Stay tuned to Brandsynario for more news and updates.
Buraq Taxi Service: Chinese Based Ride Hailing Application to Launch in Pakistan
Source: Dawn