What happens when you try to come up with a fusion of Italian and desi? Definitely something weird. But can it get any weirder than the thing we are about to show you? We hope not! Today we are presenting you Pasta Dosa.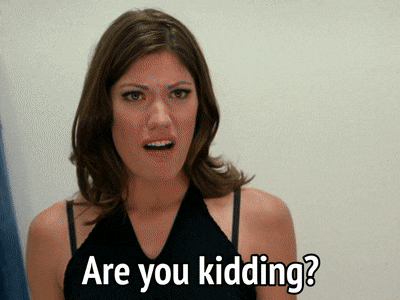 Dosa Pasta; A Fusion 
Dosa originated in India and is made of a crispy crepe filled with vegetables and served with condiments. On the other hand, pasta is cheesy creamy and definitely not something you would try to pair up with any other dish. However, this street food snack cart combines both classics in a single serving, and this could be the best of both worlds or the entire opposite, and we can't tell otherwise.
Read more: This Maggi Pani Puri Is Going Viral & We Can't Unsee It
The dosa in this recipe is coated with a thick layer of sauces and vegetables. However, there is more to it. The sauce layer is then topped with pasta and heavy cream and mixed with the sauces' base. However, to add the final touch, lots of shredded cheese is added on the top and rolled up to serve.
Tamil Friend jab iss type ka dosa Dekhta bahut Gaaliya deta hai 😹😹 pic.twitter.com/CVNPEHutTz

— 🚩 (@India_Maharaj) August 22, 2020
The vendor didn't shy away from loading it with cheese, which could be the perfect treat for all the cheese lovers. Meanwhile, the netizens weren't amused as they kept mentioning the recipe as absurd. Some couldn't even begin to understand if this is pasta, dosa, or a pizza.
Take A Look At What They Had To Say 
Dosa to wahi khatam ho gaya tha jab usney ketchup dala. 😂

— BrickMetal 🇮🇳 (@brickmetal) August 22, 2020
Nevertheless, some were amazed over the culinary and innovative skills of the vendor and mentioned the dosa as a product of innovation. At the same time, the majority didn't even want to try it, although they like both the dosa and pasta separately.
I'm not looking forward to this. I mean I love my dosas, and I like pasta. But I rather have them as two different meals.

— Ujwal Nambiar (@NambiarUjwal) August 23, 2020
Where is dosa in it ?

— Manoj Kataria 🇮🇳 (@Manoj_kat) August 23, 2020
Exactly our thoughts!
It's not dosa. Dosa is a humble crunchy tasty treat. This definitely puts me off. Why do we want to make pizza or a cheese roll of everything

— Bhagirathi (@BhagirathiCV) August 23, 2020
Whether you call it a dosa, a desi pizza, or a pasta dosa, the biggest question is, are you brave enough to try this?
Let us know in the comments section below.
Stay tuned to Brandsynario for the latest news and updates.