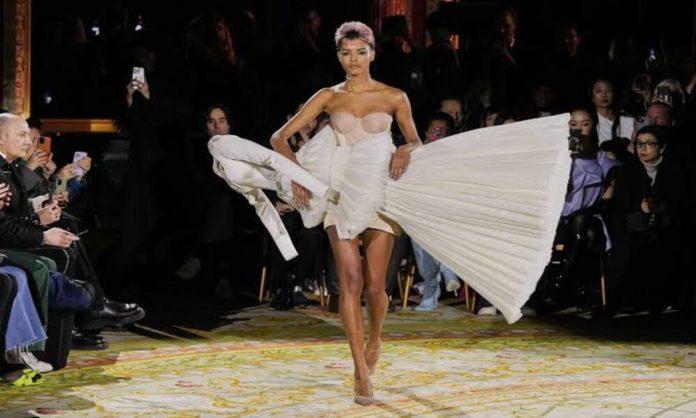 Viktor & Rolf have turned heads with their latest couture gowns at Paris Fashion Week. The duo known for their whimsical and avant-garde couture managed to bring upside down the fashion show quite literally. The collection was showcased at Hôtel Intercontinental on Wednesday 25 January during the Haute-Couture Spring-Summer 2023 Paris Fashion Week.
Upside Down By Viktor & Rolf 
The audience observed models walking in couture gowns but in a very unconventional way. The tulle princess gowns and tiered dresses were attached to the models with dresses attached to their thighs and heads. These couture gowns despite looking hilarious grabbed the audience's attention immediately and the guests were quite amused.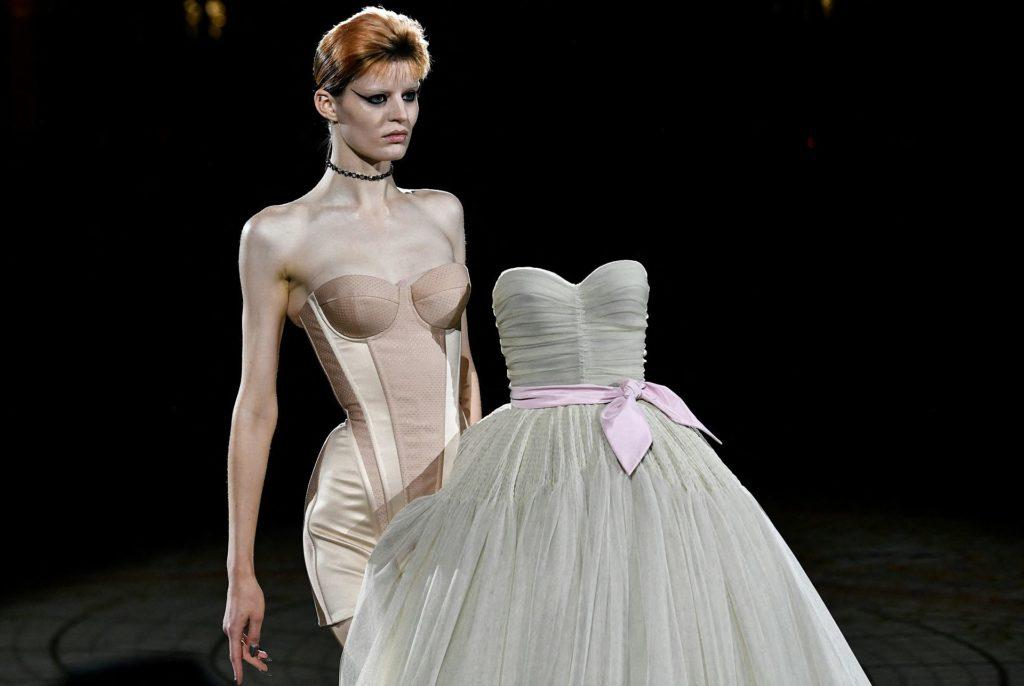 Read More: How To Pull Off Tiktok's Siren Eyes Trend
The structurally sculpted corsets with punk-inspired makeup added an extra drama. The one-of-a-kind event was attended by many A-listers including Olivia Palermo. Meanwhile, superstar Doja Cat, who caught the attention with her red dress and makeup which featured 30,000 crystals and body paint showed up in a pinstripe brown suit, with a fake mustache, goatee, and brows.
Twitter Reacts To The Fashion Show
Twitter was having mixed reactions to the gowns and while some were amused others were not so much.
"Couture shows are meant to be over the top, fun, and completely unrealistic to buy for everyday use, and Viktor and Rolf nailed this," one Twitter user posted.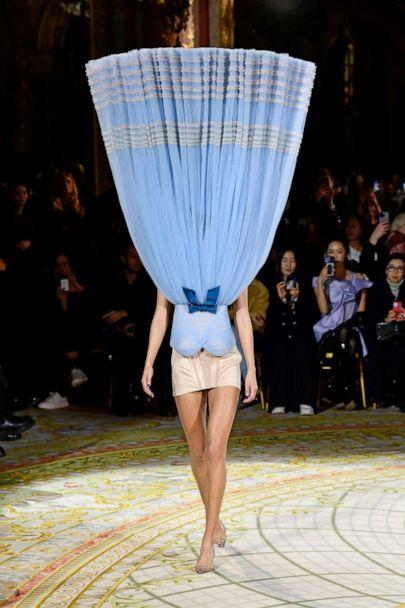 Meanwhile, Michelle Visage, producer, and judge on RuPaul's Drag Race announced on Instagram: "You'll see them on the runway of RuPaul's drag race THAT's for sure." Actress Selma Blair took to Instagram to share her love for the gowns saying, "I'm in love. I'm in wonder."
Designer Rolf Snoeren also shared his take on the presentation saying, "It's an absurd take on the stereotype of a certain type of femininity." 
Read More: 5 Mind-Boggling Facts About High-Heels You Didn't Know
"It's the archetypal couture gown that we all know with the bustier and a big skirt. But then we twisted it to make it more in line with the 21st century, which is pretty absurd," added the designer.
Stay tuned to Brandsynario for the latest news and updates.