When it comes to human curiosity, there is no limit and that is the reason why we get to enjoy a lot of things in the world. Food being one of them is one of the biggest products of human curiosity. Think about how many combinations we get and how many combinations we can get if we just switch a few things here and there.
Millions of dishes in the world, and we can still come up with millions of recipes thanks to our mere curiosity. On the other hand, we came across a similar product of human curiosity when a guy went viral for cooking noodles in Coke instead of water.
Noodles And Coke 
You might have had tried noodles with coke. You might have also loved trying the combination. But what if you got to cook your noodles in the coke? Thanks to this guy, we have a second-hand experience of how this one might taste like.
Let's take a look at how this turned out
According to him, the taste is great, and someone can easily get hooked on this. However, to get an idea, one must try itself. So, if you are tempted to try the recipe here, it is everything you need to do.
Read More: There's A 'Gulab Jamun' Drink & Foreigners Are Loving It
Cooking Notes 
Ingredients
1 pack noodles
1 cup Coca-Cola
Chopped tomato
Chopped green chili
Instructions
Fill the pan with coke and add noodles to it.
Once the noodles are boiled and soft, add the noodle seasoning to it.
Then add chopped tomatoes and green chili.
Once the mixture starts to boil and reaches your desired consistency, it is ready to be served.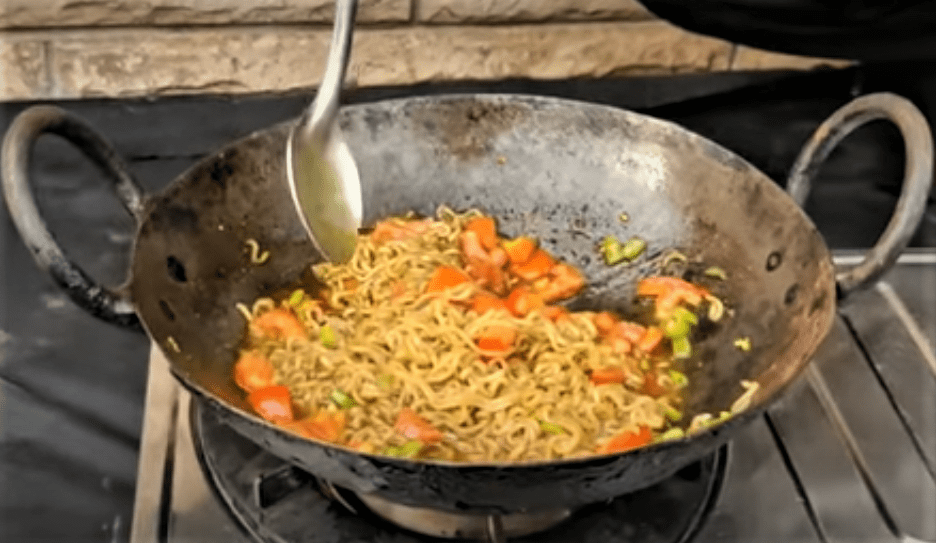 Disclaimer: Since coke is a carbonated drink, it must be used with caution. If you proceed with the recipe, make sure to take all the safety measures to protect yourself and those around you.
Would You Try It? 
There are two types of people in this world. One the adventurous type and the others not so much. One is those who would jump with excitement just with a mere thought of trying and enjoying something out of the box. And some who would think about a thousand times before trying anything new or stepping out of the box. This could be due to safety reasons or mediocrity. Regardless, it is the people with mere curiosity who make the world go round.
However, the question is, What group do you belong to? And are you willing to take the risk?
Stay tuned to Brandsynario for the latest news and updates.