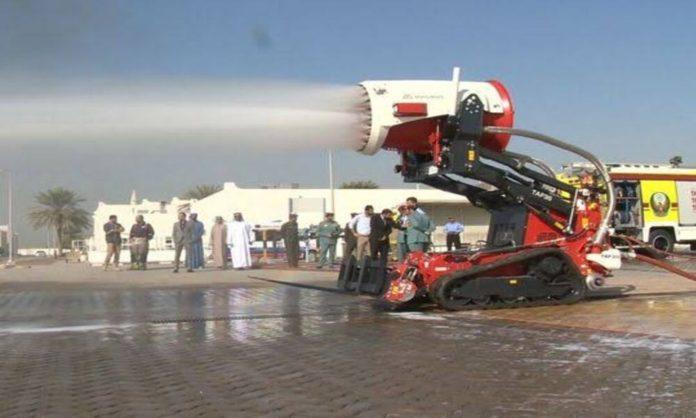 The first firefighting robot of its kind was introduced in the Middle East by the UAE-based company FFBOTS. It is based in Jebel Ali Industrial Area. Modern technological features and capacities are present in it.
Wabel – The Robot
The robot, called Wabel, which is Arabic for rain, is an important addition to the work of fire departments and firefighters all over the UAE. Due to its ability to increase their safety and support during firefighting operations. Particularly in hazardous, challenging-to-reach areas or when it comes to physically taxing tasks that could endanger their safety.
The robot augments rather than replaces the job of civil defense in fighting fires and defending people and property. Particularly in high-risk circumstances like those involving closeness to oil and gas reservoirs and extremely combustible objects that cannot be approached.
Read More: Dubai Is Building Its World's Largest Artificial Reef
"Since its inception, the company has sought to locally manufacture, design and assemble robotics technologies. With a focus on attracting local and international competencies and expertise, inspired by its vision and the passion of the founding team. The aspiration of the company's investors toward AI-based innovations is in line with the vision and directions of the UAE government," said Mohammed Islam, a robotics expert and CEO of FFBOTS.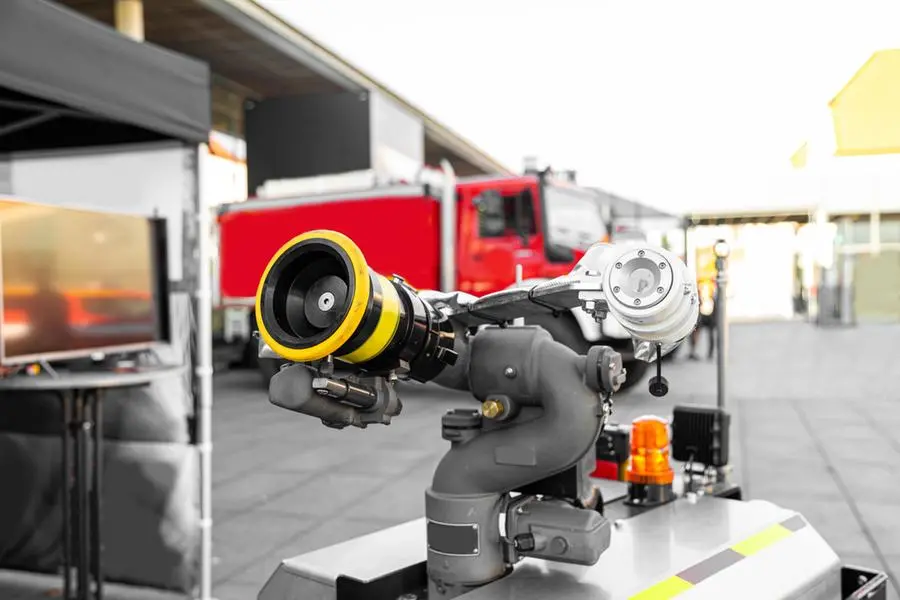 "We were keen to ensure spare parts are locally available and maintenance services are delivered by our professional specialists. To meet the needs of the local market at a record speed and up to the highest international standards." He added.
Wabel Features
The robot is controlled by a control station with a wireless control range of up to 1,000 meters. For controllers to fully utilize all of the robot's technical capabilities, it features four hose inlets. As well as, GPS built-in routing, maps, and other navigational aids.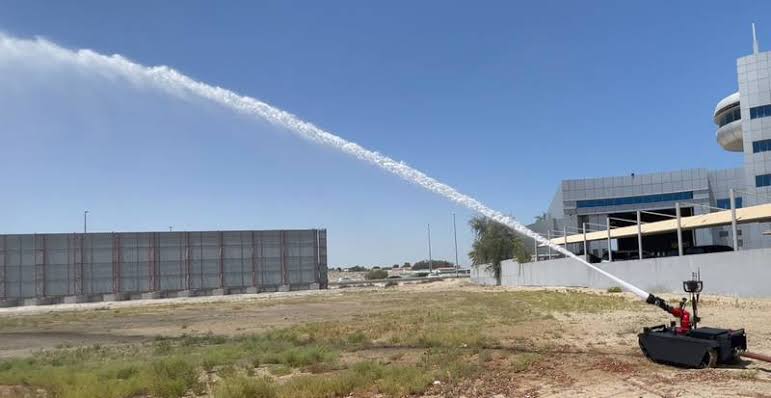 The robot employs 8,000 LPM-flowing foam and water. It serves as the firefighter's eye from the core of the action. Thanks to its six clever cameras that are placed in four distinct directions. This enables decision-making regarding operations without personally visiting the fire scene. Additionally, the robot is equipped with front-end water sprinklers to cool the surface in front of it and vertical water sprinklers that form a water umbrella to cool the robot.
Read More: The Science Behind Hyundai's e-Corner 'Crab Driving'
Stay tuned to Brandsynario for the latest news and updates.