Weddings in Pakistan have seen it all. Pakistani weddings have become more of a cultural asset than an intimate family affair; from week-long events to every event that you can add to drag the celebrations. Dholki, Mayyun, Mehndi, Barat, Valima, Qawali night, Bachelor/Bachelorette party, bridal shower are just some of the events which are a part of the lineup in Pakistani weddings. Yet if those were not enough, trust Pakistanis to go over the top with decorations. In today's news, helicopter rukhsati is the talk of town.
Helicopter Rukhsati 
The wedding entrance and Rukhsati trends are not new. In the beginning, it used to be the bride and groom entering on a bicycle or a car. Later on, we even got to see custom-made boats. However, the cherry on top was the helicopter Rukhsati, which we witnessed on a few occasions.
This week another video of a Helicopter Rukhsati is going viral. But let's be more embracing of other people. Let's assume that the couple did not intend to show off, they just wanted this grand rukhsati. But when tries to have a happy life, people get jealous. And that is what we got to see when people started talking about it.
The video shows the bride and groom sitting in the helicopter, and the pilot accompanies them. The helicopter fan starts running, and within a few minutes, it's ready to take off. However, what threw people off was that they never got to see the helicopter taking off. While the guests are capturing the scene from a safe distance, we can't help but wonder whether the helicopter took off or not?
Take a look at the video.
Read More: 6 Karachi-Based Wedding Photographers Who Will Make Your Day Special
Netizens React 
As always, netizens took to social media to share their two cents about the situation. Let's take a look at some of the comments by netizens.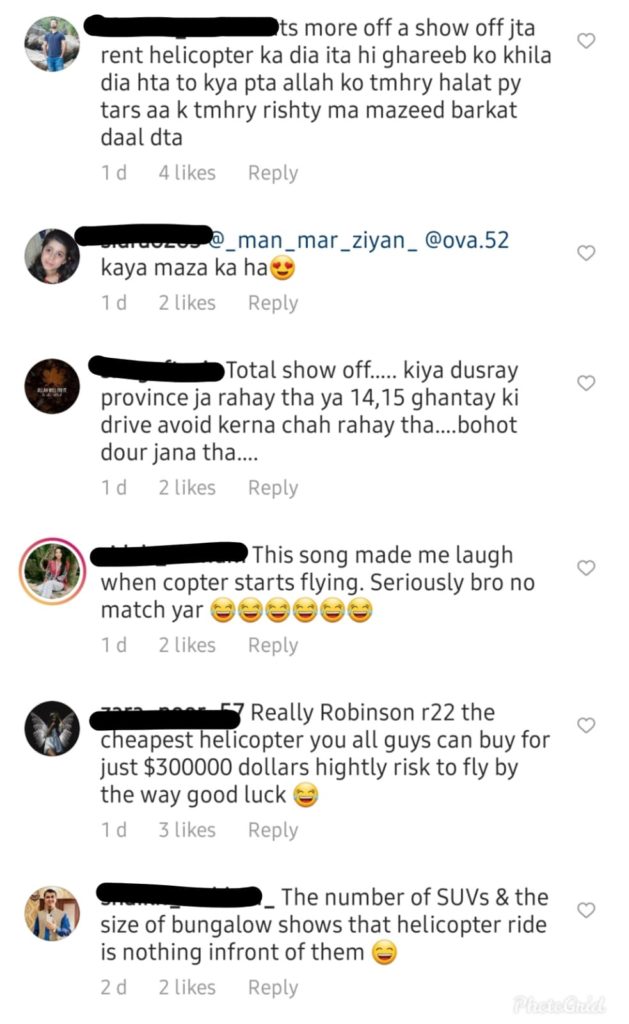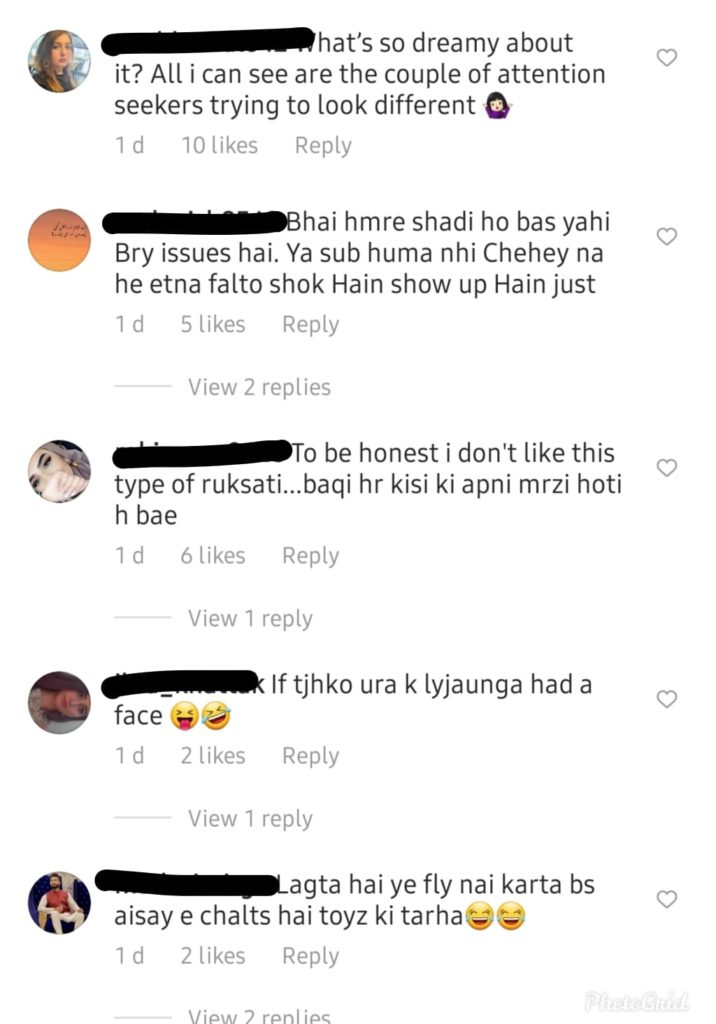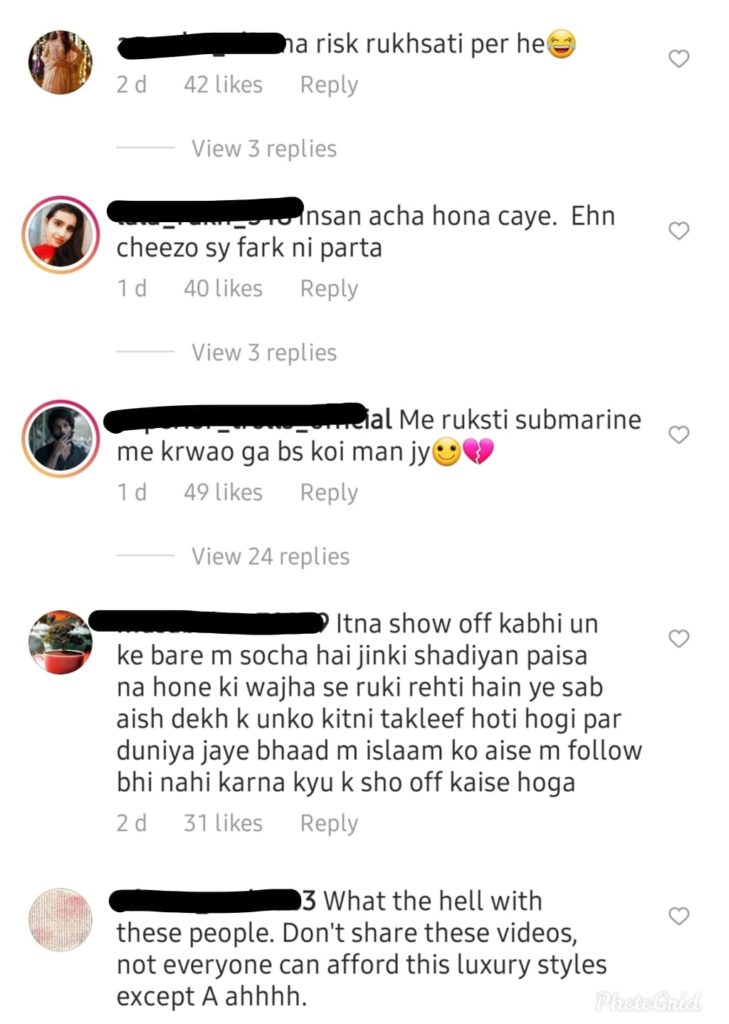 While the majority shared how distasteful it looks, others mentioned that they couldn't be bothered by this kind of stuff.
Read More: This Bride Wore 'Pani Puri' Jewellery On Her Wedding & This Is Surprising
Show Off Or Materialistic Desires?
While some people decide to host simplistic and meaningful weddings, others try their best to go as extravagant as possible because of the "You only get married once" mentality. However, the idea behind doing something different is still new, and our society might take a lot of time adjusting to it.
What are your thoughts about such events? Let us know in the comments below.
Stay tuned to Brandsynario for the latest news and updates.