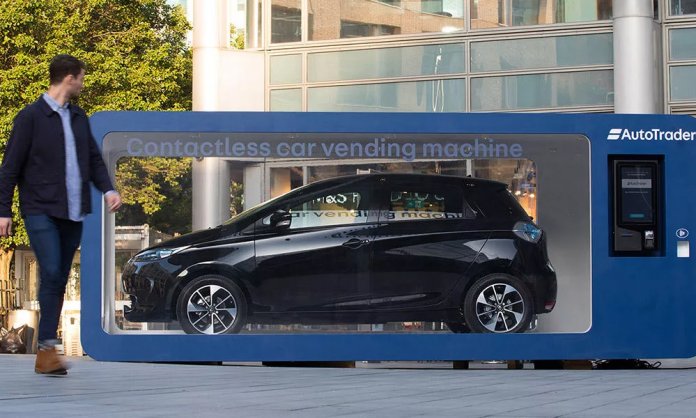 Auto Trader has become the first automotive company to crack vehicle-deals with a fully operational vending machine!
The company set up its first car vending machine in London, England. The most fascinating thing about it is that it allows buyers to pay for the car via their Smartphones.
Finer details such as insurance and financing have not been discussed. However, it was shared that the cars in the machine will be valued at less than £21,000 which is $25,400 approximately.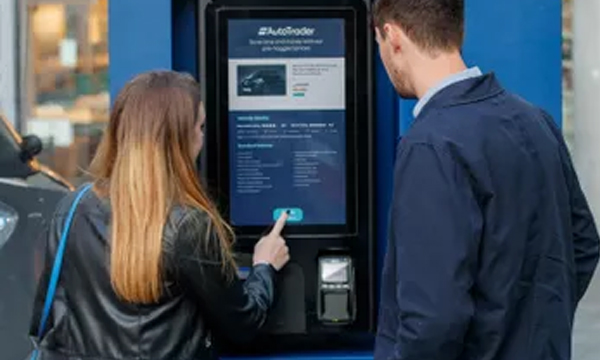 Auto Trader prenegotiated the price and then plops them in the vending machine, i.e The first vending machine is home to a Renault Zoe with a pre-agreed price of about $19,000 The car comes from a local dealer that Auto Trader said agreed to the final sale price. The final cost is the same as on Auto Trader's website.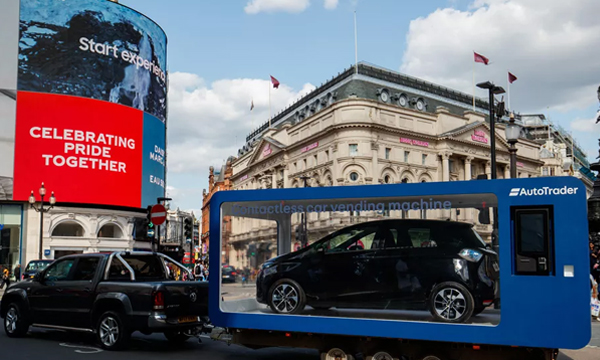 Once the sale has been done, the mechanical door will open and release the car. Whereas a report states that Gen Z prefers having dealerships in the middle.  About 83% said they wouldn't buy a car without test driving it first, and 89% said the test is the most influential part of the process.
What do you think about this new approach?
Share your thoughts with us in the comments below.
Stay tuned to Brandsynario for more news and updates.
PM Imran Khan Orders Launch of Online Vehicle Registration System