This latest TVC by 7UP perfectly embodies family dynamics in Pakistan while emphasising the importance of non-verbal gestures and displays of affection, all made possible by our favourite drink.
The Ad Has A Simple, Sweet Message
The ad opens with a tense atmosphere as a father and son are sitting on a table, stoic and quiet while the mother makes herself scarce. Hesitantly, we realise the son is about to apologise for bumping the car. However, a simple gesture such as the father pouring 7UP for the son immediately repairs the situation.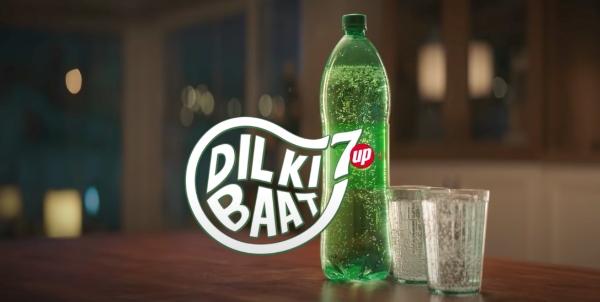 The song in the background, soft and comforting, changes the atmosphere completely and the warm light only adds to it. The lyrics, "dil thora khaali tha, bhar gaya" encapsulates the importance of affection perfectly.
Say #DilKiBaat Differently
In desi households, we are all used to sometimes feeling incapable of expressing our emotions. Especially when the emotions are pertaining to love and affection and that is alright. Haven't we all found ourselves in this situation with our dads when we have done something wrong and moms can't do anything? 7Up teaches us that there is more than one way to express love, gratitude, and understanding.
This ad also shows us how dads are often just tough love. They appear scary and distant but from the inside, they are soft and full of love. Kudos to Asif Raza Mir for playing the role brilliantly. Moreover, the son is also a relatable character who is reckless yet, must answer to his parents. The mother also adds to making the union joyful.
The story was brought to life by the acting prowess of Osama khan, Asif Raza Mir and Hina Bayat. It was especially refreshing to see that no long-winded dialogues were needed by Asif who expressed a ton of words without uttering a single one on screen.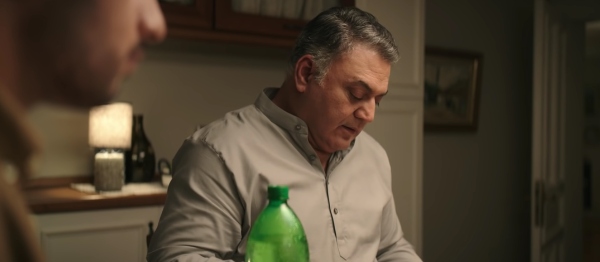 This ad just encourages us to bring the walls down and embrace our family members with love – mistakes or without!
Have A Look At The 7UP TVC
Characters We Take For Granted
Something special that this ad does is make 7UP a character too. At the heart of this union and moment of understanding, is the drink itself. Through a cup of this chilled drink, the father shows that he understands what his son did. It is also through the food the mother puts on the table, that all three enjoy a loving meal.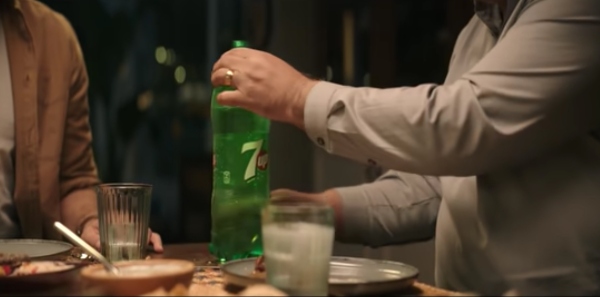 This makes the ad even more relatable for us by showing us that there are a lot of objects that help us make amends. For instance, a cupcake that we give as a sorry or a bouquet or a card!
Let us know what you think about this ad in the comments below.
Stay tuned to Brandsynario for the latest news and updates.