The exoticization of the local is a common trope in many editorials for brands as of late. The common projection of this is usually men and women in the Androon areas of the city. These people are in their tradition, day to day get-ups and going about their daily life.
Most of these projections also involve people from the lower class which is beyond problematic. Now, there's a new company that has hopped on this problematic bandwagon and it's being called out.
Read more: Did Designer Omar Farooq Just Copy Burberry's Campaign?
What's The Company Doing?
The PinkTree is a local brand that makes desi clothes with bright prints. They're known for their minimal designs and aesthetics that we covet in summers. As all the brands gear up for the summers and start rolling out their campaigns, PinkTree did the same. Only the difference was that PinkTree was about to nosedive into a lot of hate. 
Have a look at the pictures from their upcoming collection:
View this post on Instagram
What's Wrong With This?
View this post on Instagram
If you see the images, there is a clear difference between the model, the clothes, and the people featured as props. This is, in essence, exploitative because you're showing and using their life as a prop. As a decoration. Moreover, the price of one kurta in the picture is probably what the people earn in a month— isn't this distinction disgusting?
View this post on Instagram
Women who observe the burqa do it to stay away from the roving eye of the public. Was their consent taken to be featured on the social media of a renowned brand? What is also highly likely is that while the model must be paid per item of clothing, these 'props' were not.
What Are People Saying?
People are calling this campaign out for being tone-deaf. They're done with seeing their culture being exploited by their very own. How can we fight outsiders when our very own are expediting this process? The netizens are no longer just passive consumers of whatever a brand rolls out in front of them. There's a shift in the psyche— they care about what they see, what they buy. 
In this day and age, PinkTree's irresponsible campaign has probably lost its, customers, rather than making more. Have a look at what people had to say: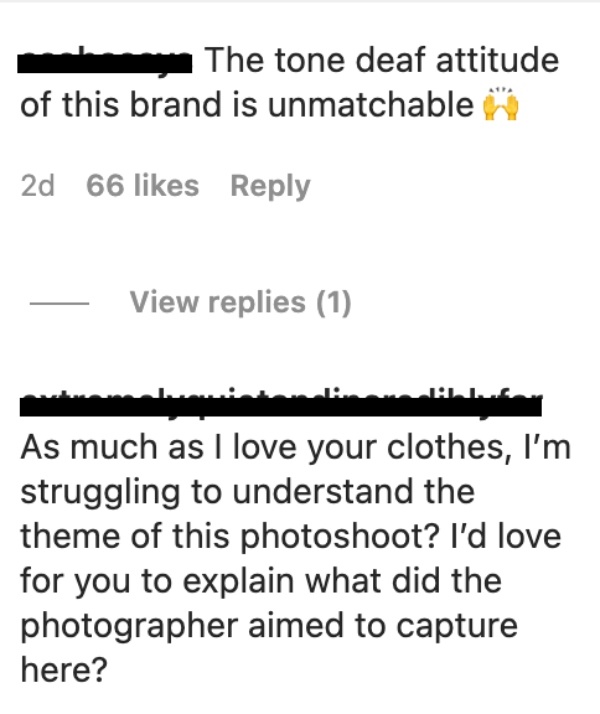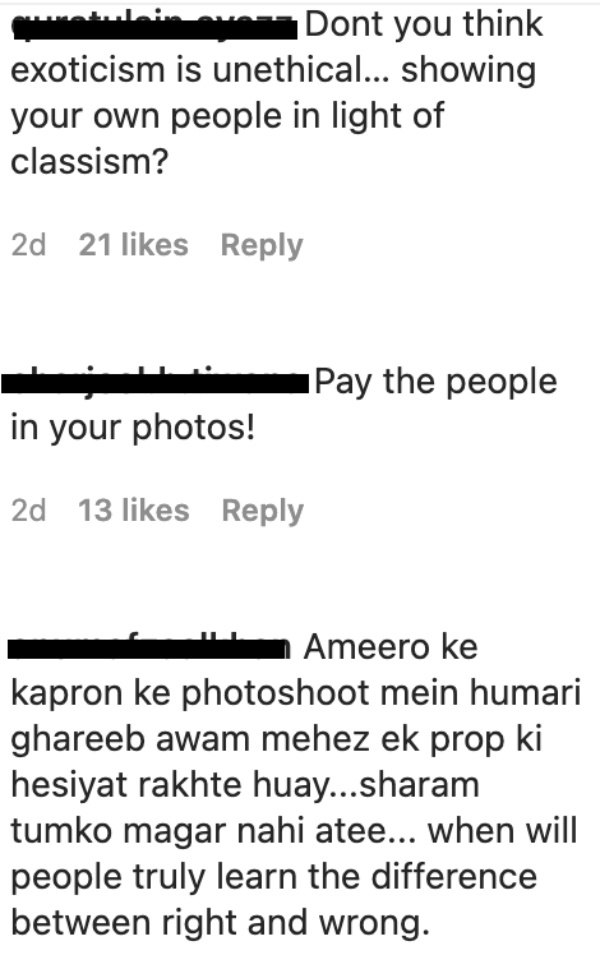 Read more: Women In Karachi Forced To Choose Wardrobe Based On Mode Of…
There's more: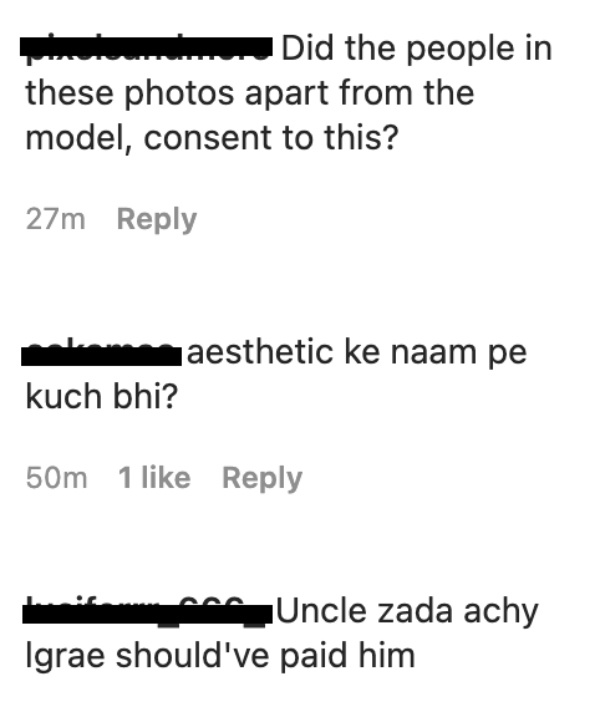 Stay tuned to Brandsynario for the latest news and updates.