The year 2022 can easily be called a year of world cup upsets in sports; two major sporting events happened this year, and both had their fair share of upsets. Cricket's T20 World Cup saw Zimbabwe defeat finalists Pakistan in the early stages of the tournament. However, Pakistan progressed to the next round on the back of another upset, where the Netherlands defeated favorites South Africa to knock them out of the tournament. Those two upsets shook the world, but as soon as the FIFA World Cup 2022, kicked off, the world moved on to enjoy the biggest sporting spectacle across the globe.
FIFA World Cup 2022, currently going in full flow in Qatar. The sports extravaganza started with controversies around human rights, the treatment of migrant workers in Qatar, and the country's position on LGBT rights. But all of that did not deprive the spectators of exciting competitive games. From the first game to the last quarter-final, this tournament has witnessed has it all.
This World Cup can easily be termed as the 'great season of upsets,' with Atlas Lions Morocco at its forefront, having knocked out big teams at every stage. This tournament has proven to be one of the most exciting and unpredictable in recent memory. Unfortunately, champion teams like Germany and Belgium were eliminated from the competition due to surprising losses before even making it to the knockout stage. Here is a rundown of the upsets that surprised the football world and made the World Cup that much more exciting.
Saudi Arabia 2-1 Argentina
Leo Messi led Argentina to arrive in Qatar as hot favorites to win the World Cup on the back of their 36 games undefeated streak, however, the streak was broken in their opening game against a weaker Saudi Arabia. Messi's World Cup began promisingly with a penalty kick, but Saudi Arabia's overpowering second half resulted in a 2-1 score that made Argentina's next two games virtual knockouts. Although, Argentina bounced back strongly after that game, and is currently slated to battle Croatia in the semifinal tonight, however, their loss against Saudi Arabia will be remembered as one of the biggest upsets of modern times.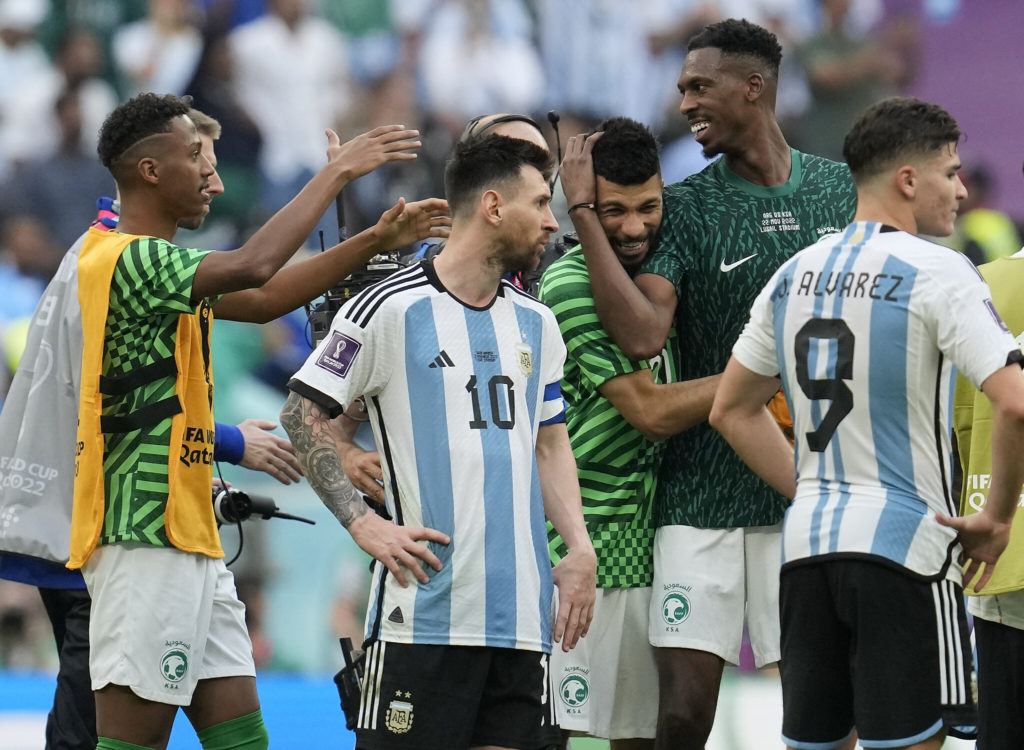 Cameroon 1-0 Brazil
Five-time champions Brazil enters every World Cup as a favorite to win. however, this year their morale was dampened by the unexpected loss to an already knocked-out Cameroon. Cameroon scored their first goal on the international stage in over 20 years thanks to their captain Vincent Aboubakar, who scored a late goal after his team fought bravely for more than 90 minutes. Brazil was ultimately knocked into the quarter-finals after losing on penalties to Modric's Croatia.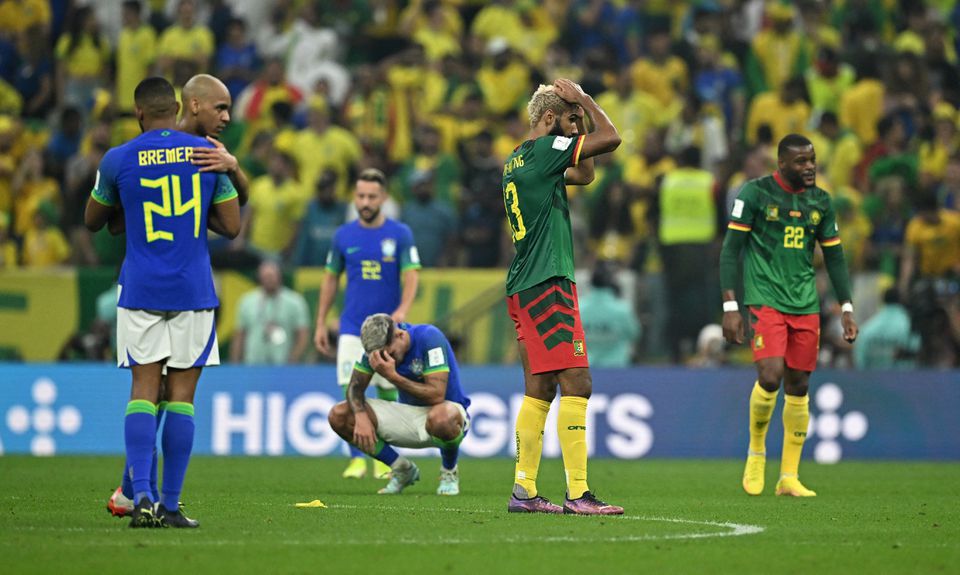 Read More: FIFA WORLD CUP 2022 — Top 5 Favorite Teams To Win
Tunisia 1-0 France
It's still hard to believe what Tunisia did to France.  Wahbi Khazri of Tunisia stunned France in one of the most memorable upsets of this tournament so far. With this win, Tunisia became the first side to defeat France in a World Cup game since Germany in 2014. France is the defending champions but even they couldn't escape the season of upsets. However, this loss woke France up, and they have dominated the games since then. They are set to face inspiring Morocco in the semifinals and are currently hot favorites to win the World Cup.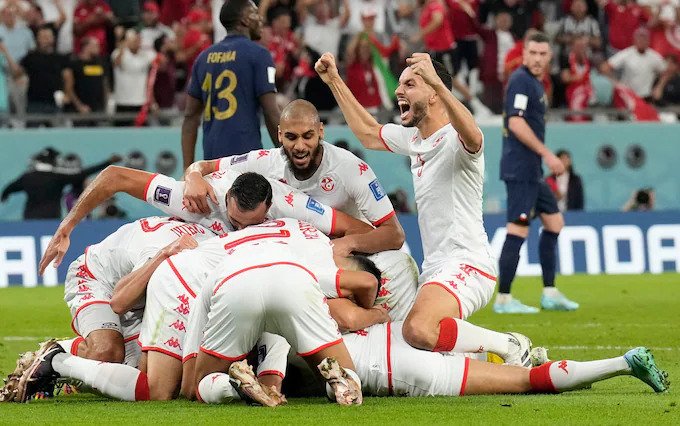 Japan Tops Two European Powers
Surprisingly, Japan finished first in a group that included Germany and Spain. Although neither of the two former champions has been able to fully rediscover themselves since their most successful incarnations in 2010 and 2014, there was the consensus opinion that these two will advance to the group stage. However, Japan rained on their parade, defeating both former champions 2-1, sending Germany home from group stages. Japan was also on the verge of upsetting Croatia in the round of 16, with their dominance in the field, however, Croatia once again prevailed on the penalties and halted Japan's further progress in the tournament.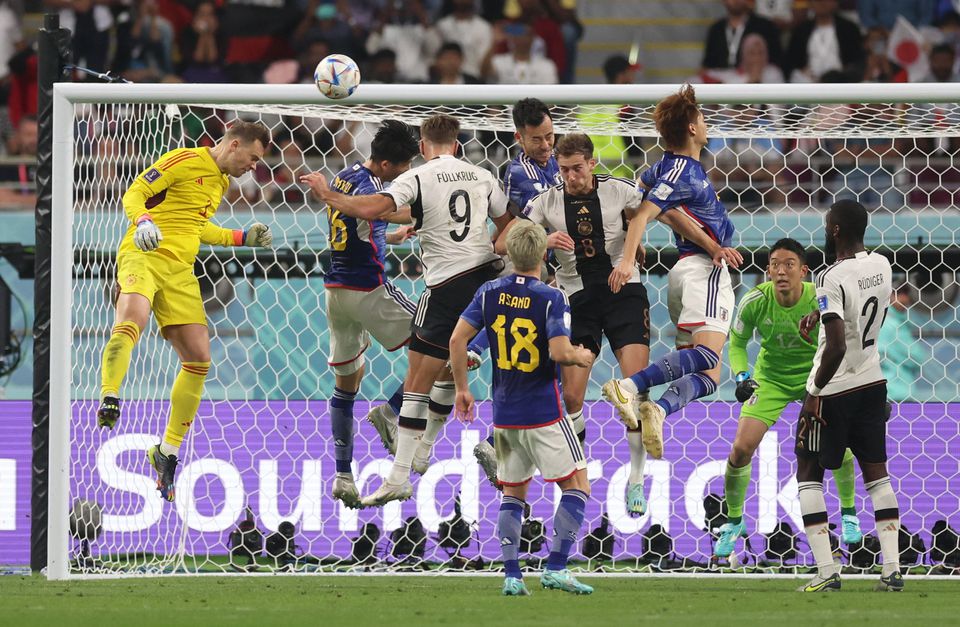 Morocco's Inspiring Run Through The Giants Of World Football
Atlas Lions Morocco, entered the World Cup as an underdog, however, they shocked the world and inspired millions of fans across the world. They knocked out giants Belgium, Spain, and Portugal, from the group stage, the round of 16, and the quarter-finals respectively. What's more impressive is that they have not conceded any goal from opponent teams; the only goal they conceded so far is their own goal against Canada. They are currently undefeated in the tournament and are slated to play favorites France in the semifinals.