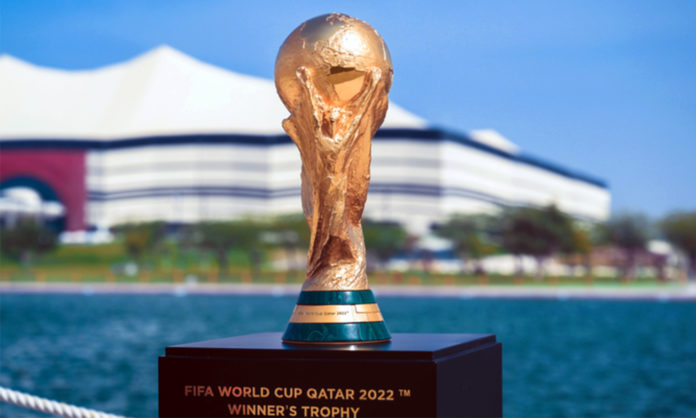 The FIFA World Cup is one of the sporting events that people all around the world are looking forward to the most. Every four years, the world's best soccer teams compete in the World Cup for the coveted trophy. All 32 participating national teams will have had enough time to prepare for and complete their respective qualifying tournaments and playoffs by the time the month long competition began.
The FIFA World Cup 2022 will begin on November 20 when the host nation, Qatar, takes the field against Ecuador in front of a packed crowd. Due to the high number of nations boasting talented individuals, this World Cup promises to be a thrilling competition. In addition to that, this World Cup is also going to be the last dance of many modern-day legends. There are a lot of teams in the running for this year's FIFA World Cup, but here are the top five:
ARGENTINA:
Argentina is considered the most favorite to take home the trophy in the 2022 FIFA World Cup. They are currently unbeaten in the last 35 matches which is their longest undefeated streak. They have a strong team, led by Lionel Messi, who has been in excellent form, registering the most assists in "Ligue 1" and scoring 11 goals for PSG so far this season. Besides him, Angel Di Maria is Argentina's most important player in the competition.
Leo Messi is heading to his fifth World Cup 🇦🇷 pic.twitter.com/PM7zhLga49

— B/R Football (@brfootball) November 11, 2022
BRAZIL:
Brazil boasts the most gifted attack in this year's World Cup, as Vinicius, Jesus, Martinelli, and Neymar will inflict a significant amount of damage on opposing defenders. Neymar is having an outstanding season so far, as he now has 24 goals and 24 assists to his name for the competition. Their squad also includes seasoned defenders like Thiago Silva and Marquinhos, which complements the formidable attack they possess. This Brazil squad is likely to stand out from the other teams in this competition.
Brazil's squad for the World Cup 🇧🇷 pic.twitter.com/en8JnQha8D

— B/R Football (@brfootball) November 7, 2022
PORTUGAL:
Portugal's team is by far the most dangerous at the World Cup. Their lineup includes in-form players from almost every major club across the globe. They have skilled strikers, playmaking midfielders, and rock-solid defenders, in addition to veteran players who can make a major difference. Rafael Leao has been a major contributor to AC Milan so far this season, and he is likely to make things difficult for defenders throughout this world cup. This lineup also includes one of the all-time greats   Ronaldo. He will be playing in his fifth World Cup, and if he can rediscover his form in time for the tournament, he can help lead Portugal to victory.
Cristiano Ronaldo is going to his fifth World Cup 💥 pic.twitter.com/joMi884nYL

— B/R Football (@brfootball) November 10, 2022
GERMANY:
Germany boasts a strong team, with quality midfielders and attackers who can change the dynamics of the game in no time.  Jamal Musiala, who will participate in his first World Cup, is in fantastic form and will play with veteran Thomas Muller, who will play in his fourth World Cup and is still considered a key player in this German lineup. Germany's chances at this World Cup may have been improved had Toni Kroos not retired from international play, however, they still have enough star power to clinch their 5th World Cup title.
Germany's World Cup squad is here 🇩🇪 pic.twitter.com/GBAmVSTiKM

— B/R Football (@brfootball) November 10, 2022
FRANCE:
Karim Benzema and Ousmane Dembele, along with Kylian Mbappe, who is currently the leading scorer in "Ligue 1" this season, are going to be the most important players for France in this year's World Cup. The brilliance of their attack is matched by the strength of their defense. However, they are going to miss N'Golo Kante and Paul Pogba, who were instrumental in their last World Cup triumph. Both of them will not be participating this time around because of injuries. Kante is being replaced by Aurelien Tchouameni, who has been outstanding for Real Madrid this season.
Defending champions France drop their 25-player roster for the World Cup 🇫🇷 pic.twitter.com/9JRFV18eYO

— B/R Football (@brfootball) November 9, 2022